Roughly 370 new apartments are under construction or being planned in Newberg. Here's the rundown:
Meadowbrook Villas Phase 2: This is a 75 unit complex directly behind Safeway and behind the newly completed 48 unit Meadowbrook Villas on Springbrook Rd. The first stories are framed-up.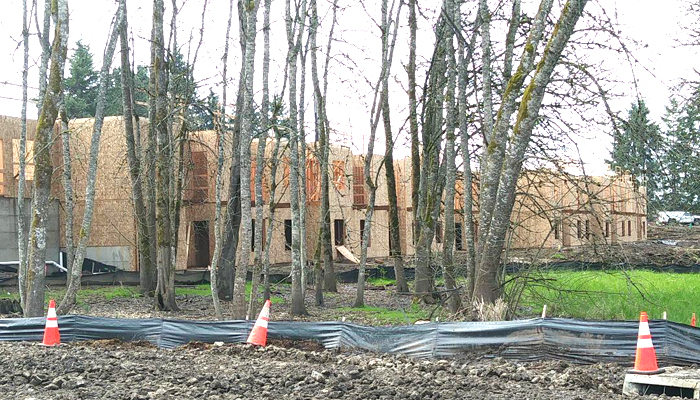 Crestview Crossing Phase 1 includes 50 apartment units in the new home development on 99W across from Providence Hospital. These apartments are nearing completion and will be available this summer.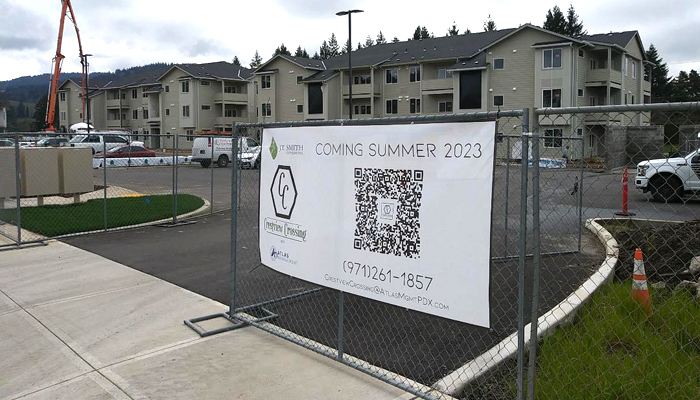 Crestview Crossing Phase 2: This was originally planned and approved for 110 small-lot single family homes, but the developer has applied to change plans to provide 196 multi-family apartment units in place of the previously approved 110 small-lot homes. A public hearing on the proposed changes is scheduled for May 11.
Crestview Greens is a planned unit development that includes 24 apartments facing 99W and adjacent Benjamin Road. Also part of the development are 95 Townhomes and 14 single-family lots. Plans have been approved. Construction has not started.
Haworth Apartments will be located on the corner of Springbrook and Haworth across from the Safeway parking lot. This will be 28 units; 16 one-bedroom and 12 two-bedroom units. Plans have been approved. Construction has not started.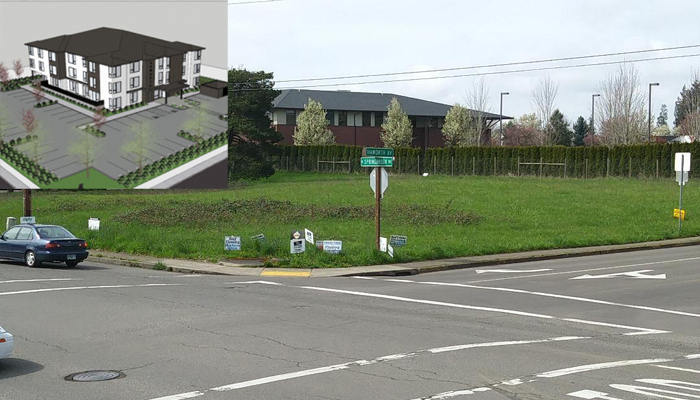 Additionally, 60 units of Transitional Housing located near Providence Hospital are in the early planning stages as a possible collaborative effort involving both Providence Health and Catholic Charities.
Friendsview Retirement Community is wrapping up approximately 200 new living units and Palisch Homes is working on a planned community on 100 acres north of Joan Austin School in the first phase of the Springbrook Master Plan.