Devil's Night started early on October 27th for 25-year old Clackamas County resident Alexis Ibarra Gomez. As reported by KOIN 6, Gomez allegedly committed a wide number of offenses and was finally arrested while dressed in a Halloween costume for the character Ricky Bobby, from the 2006 Will Ferrell movie 'Talladega Nights: The Ballad of Ricky Bobby'.
Gomez is accused of driving a stolen vehicle, shooting a firearm at another driver, attempting to evade the police in a high speed chase until crashing into a garage and then fleeing into the woods from police. Gomez allegedly then broke into a home and when he finally emerged from the house was discovered to be wearing the Ricky Bobby Halloween costume.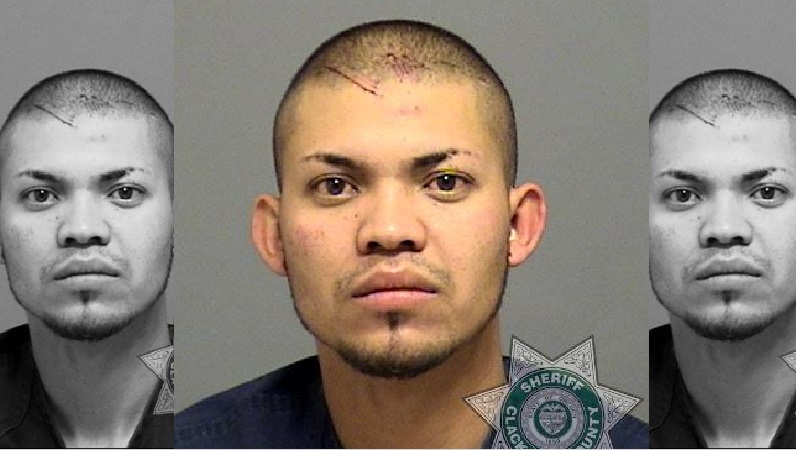 According to authorities, around 6 pm on October 27th, a 911 caller reported a black GMC truck was driving erratically on Highway 213 and while the caller was attempting to provide the dispatcher the license plate number, Gomez stopped abruptly and then fired shots at the caller with a firearm, who then returned fire with their own rifle. Gomez then fled the scene, driving the wrong direction down the highway. Officers then chased Gomez in vehicles until he crashed the truck into the detached garage of a residence on SE Henrici Road. Gomez then fled into the woods on foot, leaving behind a female in the vehicle. The unidentified woman was temporarily detained by authorities and released. The truck was identified as having been stolen from Salem.
Later that night, a homeowner in the Beaver Lake area reported to police that someone had broken into their residence. The homeowner was not home and had been alerted of the break in by a home security system. When Clackamas County SWAT arrived they surrounded the house, waiting for Gomez to emerge from the home, which he did around 9 PM dressed in the Ricky Bobby costume. Gomez was also carrying a suitcase filled with stolen jewelry and a bicycle, also taken from the home. Upon noticing the SWAT team, Gomez finally gave himself up to authorities. Gomez claimed to have found the costume inside the home.
Gomez has been charged with a long list of offenses; attempted assault, attempting to elude a police officer, failure to perform the duties of a driver, burglary. Gomez also had four prior charges from previous arrests: failure to appear for an unlawful use of a weapon, failure to appear after pointing a gun at another person, failure to appear for menacing and unlawful use of a vehicle. He is currently in holding, with his bail set to $342,500.
I'm sure there is a Made for TV movie script within this story. Perhaps it could be titled 'Halloween Nights: The Ballad of Alexis Ibarra Gomez'?