Newberg's new mayor, Bill Rosacker, and 3 newly elected city councilor's were sworn into office Tuesday evening while 75 enthusiastic onlookers watched and applauded. Among the audience were Yamhill County Commissioners, Mary Starrett, Lindsay Berschauer and Kit Johnston.
The swearing-in took place during the Work Session portion of the City Council Meeting. Seen here is Mayor Bill Rosacker taking the oath of office led by Newberg City Recorder Sue Ryan.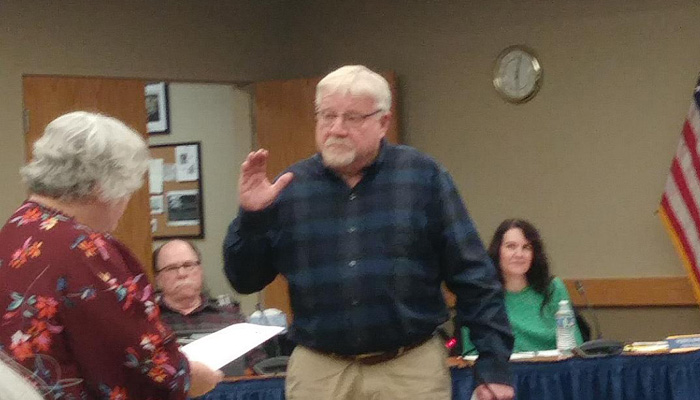 Following the mayor, the three newly elected city councilors, Robyn Wheatley, Derek Carmon and Peggy Kilburg also took the oath of office.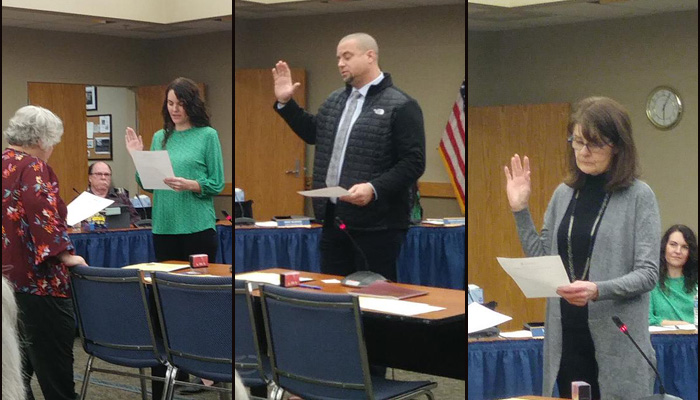 There was a 10 minute break for photos and congratulations.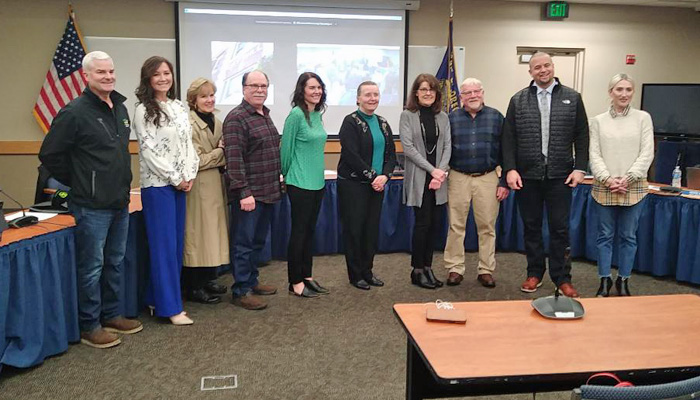 The new city council's work and business agenda for this first meeting was unusually full due to the recent cancellation of two council meetings by the outgoing Newberg City Council. Mayor Rosacker's first order of business was to reinstate the Pledge Of Allegiance to the openings of the City Council Work Session meetings.

The council then discussed who would fill the approximately 20 committee positions, many of which were left vacant by the departure of Rick Rogers, Jefferson Mildenberger and Stephanie Findley. The mayor and 6 councilors volunteered for the various committees they felt best suited for.

Councilor Mike McBride was unanimously nominated and elected as City Council President. The council then moved on to its very full agenda of presentations, resolutions and new business. The most significant indication of this new council's direction was a decision to withdraw Newberg ARPA funding from a proposed day-care facility that had been originally proposed near ADEC but was now planned to be located in Dundee. The council decided that using Newberg's ARPA funds to build facilities in Dundee was not in the best interests of all Newberg residents. The council therefore voted to redirect the funds to a new water treatment plant, a project that will benefit all Newberg residents.

Newberg City Council meetings are normally held on the 1st and 3rd Mondays of every month in the Denise Bacon Room located in the Public Safety Building, 401 E. 3 rd Street.
Meeting agendas are found on the city web site at https://www.newbergoregon.gov/meetings/upcoming