Previously, the Yamhill Advocate has published substantial evidence that the Newberg Education Association (the local teacher union in the Newberg school district) has leveraged its power to pressure teachers to support the recall, going as far as placing postcards in teacher mailboxes inside the Newberg school district and hanging black power fist posters with the teacher union's name on campuses.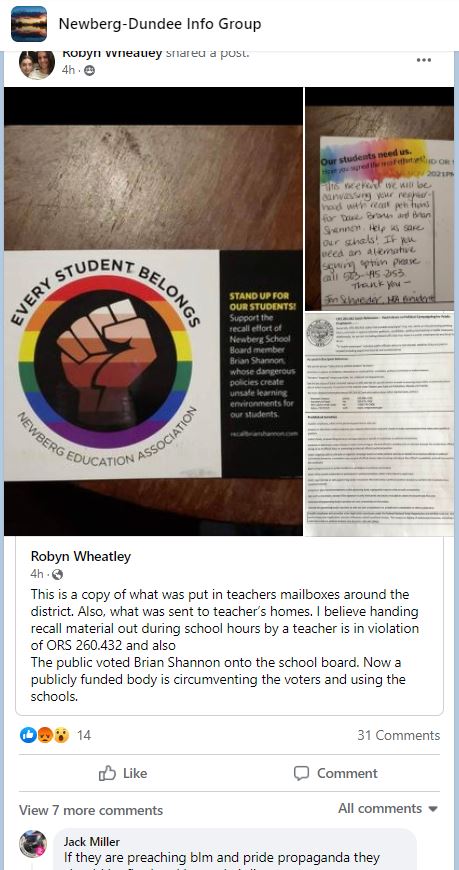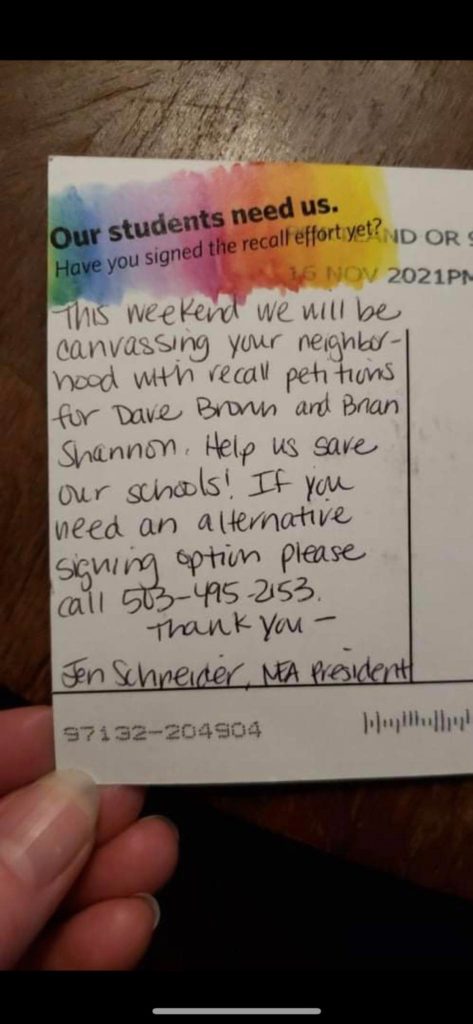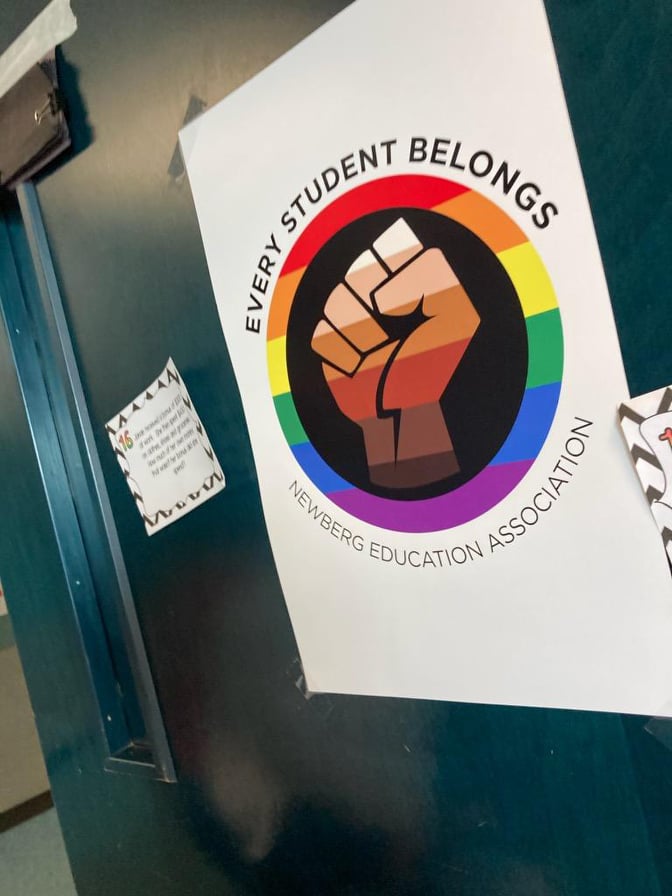 This is unsurprising because the teacher union president and vice president, Jen Schneider and Andrew Gallagher, are both members of Newberg Equity in Education (NEEd), the splinter cell of the Progressive Yamhill group that is a registered chapter of the Indivisible.org extremist organization, as I have reported in detail in my prior article, Part 2: Meet Progressive Yamhill, the Parent Group of the NEEd Mafia Seizing Control of the County sub-section Who Is Progressive Yamhill?
The Yamhill Advocate now has evidence that the Oregon Education Association, the largest teacher union in Oregon, is also using its membership to influence the recall election.
This email from Oregon Education Association to all of its members was leaked to the Yamhill Advocate. It that clearly shows they are using their membership to organize people to go door to door, asking them to vote yes on the recall.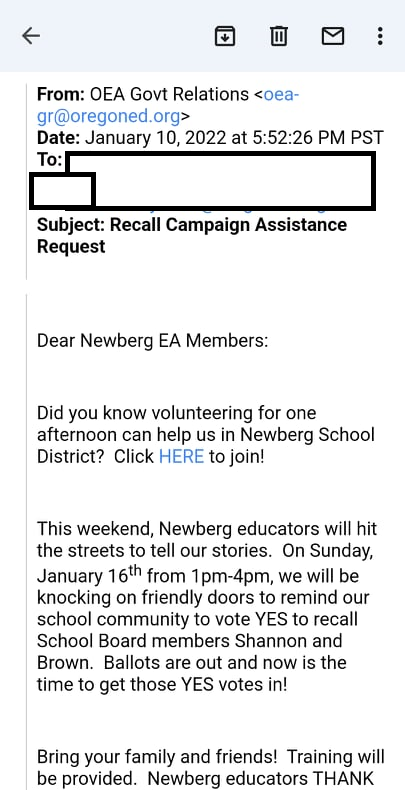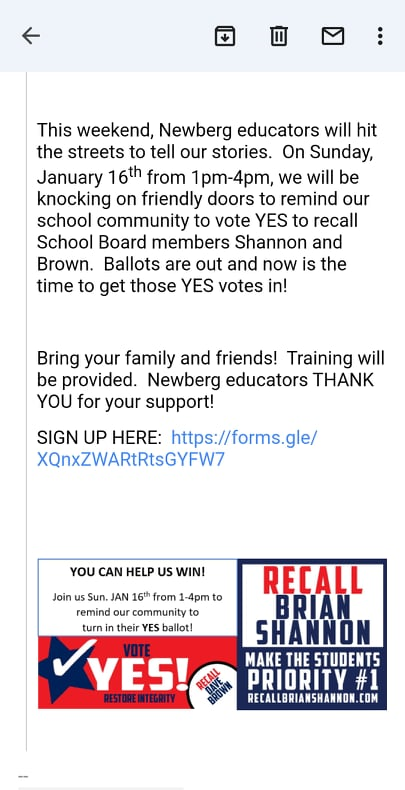 As mentioned, the Oregon Education Association is the largest teacher union in Oregon representing 44,000 teachers and classified personnel. It has local affiliates in each of the state's 199 public school districts, and 8 community colleges.
The population of Newberg and Dundee (which the Newberg public schools district serves) is only around 30,000 residents.
This large union which is supposed to advocate for teacher rights in the workplace is now being used to push a fringe radical agenda in support of Black Lives Matter, Critical Race Theory, the discredited fringe gender identity theories of John Money and everything else that the Newberg Equity in Education and Progressive Yamhill group has involved itself in, as detailed in the Yamhill Advocate's reporting of the Newberg Schools Saga.
It is already illegal under Oregon law for teachers to engage in political activity and endorse political campaigns while working and in the workplace. This law is ORS 260.432 Solicitation of public employees.
The policy of the Newberg school district that prohibits teachers from displaying political symbols and flags in classrooms (which you can read here) passed by Dave Brown and Brian Shannon only impacts teachers, who represent the school district while working. The policy is in compliance with state law. The teachers are not supposed to be hanging political symbols and flags in their classrooms to begin with.
To make it easier for readers to see the depth of coverage the Advocate has provided about this current issue, I have created a special category page to find all of the articles about the Newberg Schools Saga this newspaper has published. There are over 60 articles for reading.