Recently, the Newberg Public School Board voted to ban politically divisive symbols, such as the Black Lives Matter and Pride Flags from use in classrooms in all schools within the district. As previously reported, a group called Newberg Equity in Education has actively worked to undermine the ban. The group's membership includes many of the school faculty in the school district.
Anonymous sources have sent the Yamhill Advocate the following tips showing evidence that the ban is not being complied with by teachers in the district.
As reported by one source, presently at Chehalem Valley Middle School, Room 104 the following sign is displayed in the classroom in violation of the policy,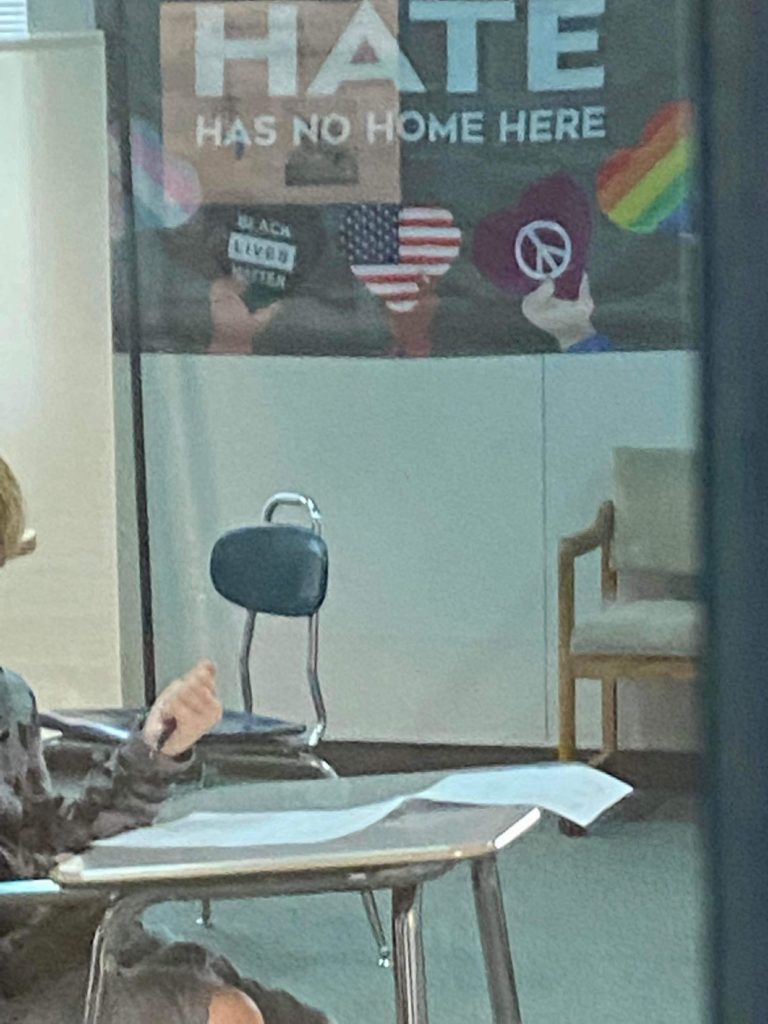 According to the source, this is one of the Special Education classrooms.
The following was also posted into one of the community Facebook groups,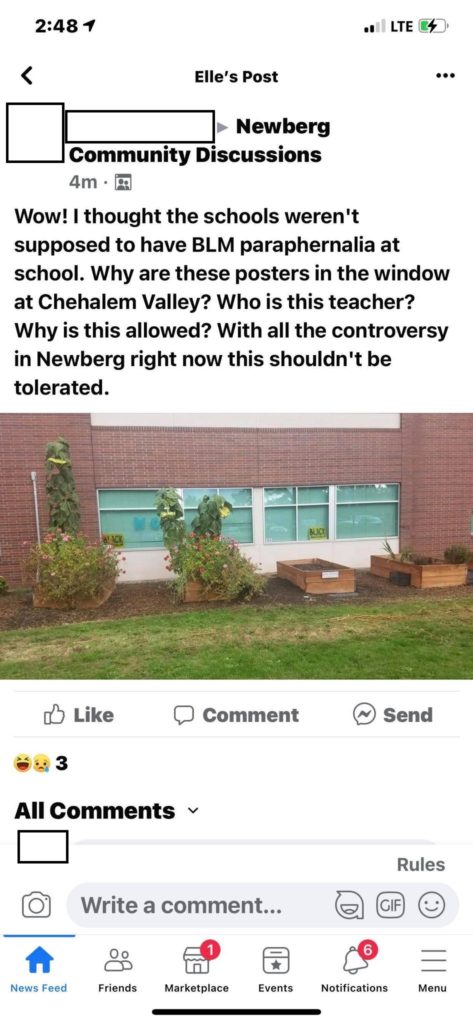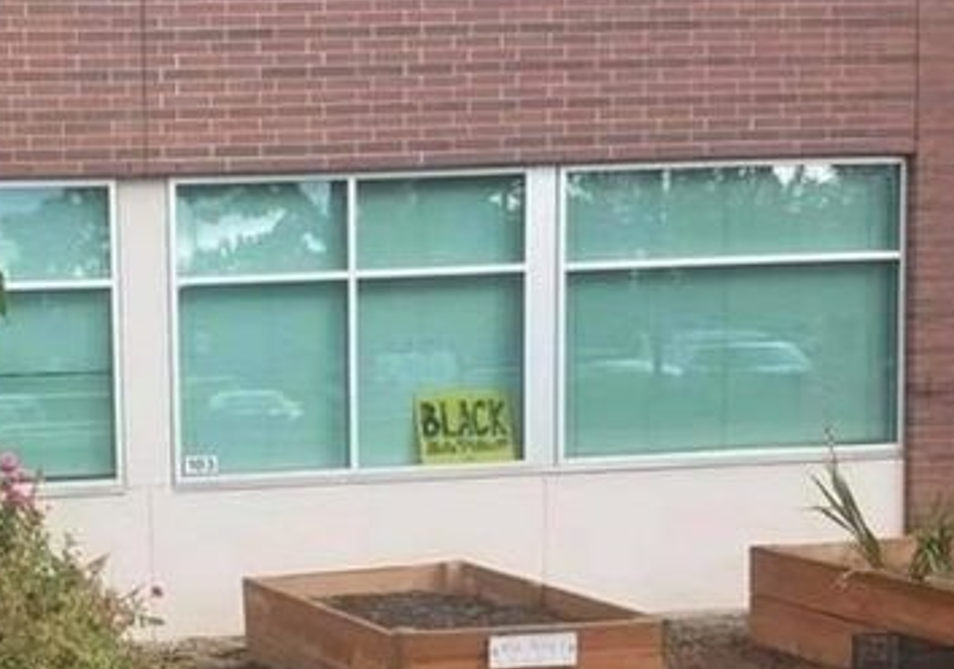 According to the source, the classroom belongs to Debbie Tofte, a language arts teacher at Chehalem Valley Middle School. The sign says 'Black Lives Matter'. As previously reported in Meet the Newberg, Oregon Mafia Led by Elected Officials and Other Community Leaders, Debbie Tofte is a member of Newberg Equity in Education (NEEd), the group of teachers and parents in Newberg, Oregon working to implement Critical Race Theory into the Newberg public school district. Newberg Equity in Education also orchestrated a campaign of harassment and intimidation of Newberg school board directors Dave Brown, Renee Powell, Brian Shannon and Trevor DeHart in an effort to bully them into resigning from their elected seats.
As mentioned in a previous article, Everything You Need to Know About the Newberg School Board Lawsuits That The Newberg Graphic Isn't Telling You, Debbie Tofte is among the Newberg Equity in Education members currently being sued by the school board directors for their organization of the harassment.
According to another source, when a Newberg district teacher was confronted by a student about her Black Lives Matter sign still hanging in the classroom despite the ban, the teacher ridiculed him for his gender,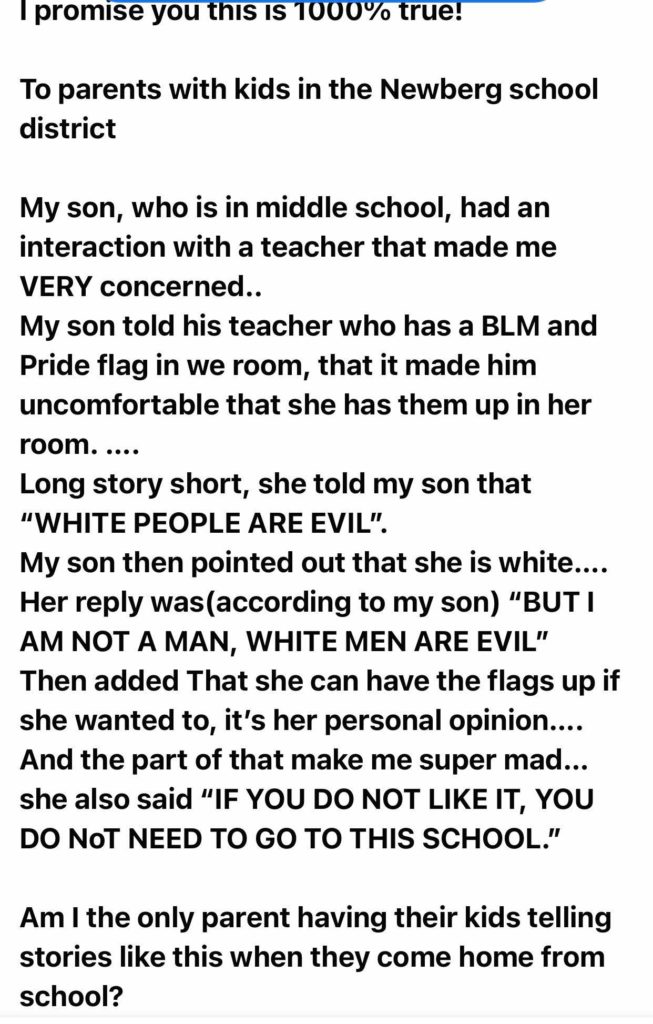 Also as previously reported, the lights in a hallway at Mabel Rush Elementary school have also been arranged in the colors of the Pride flag rainbow and from my understanding are still arranged this way.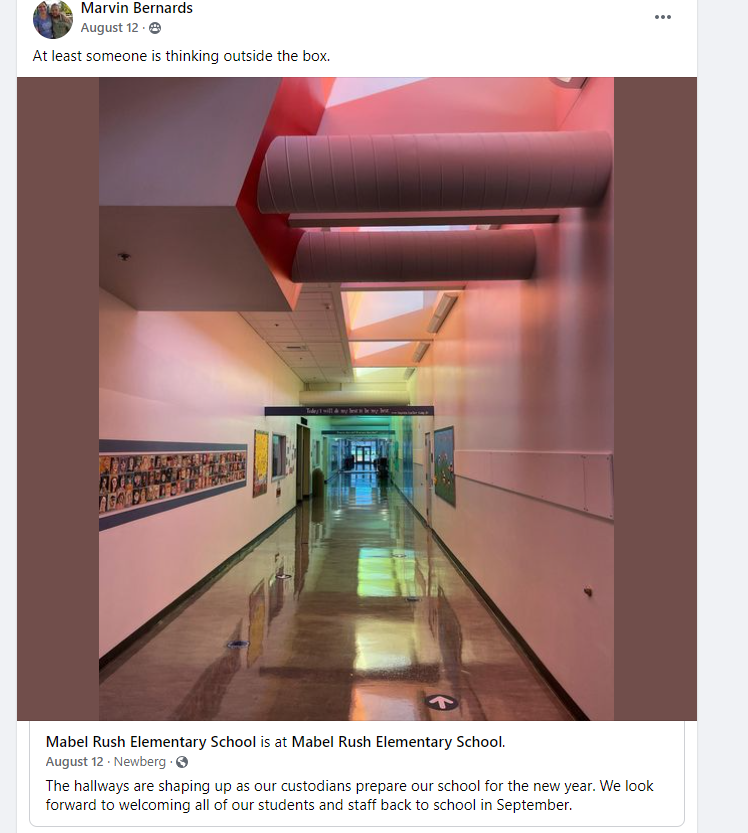 It seems clear the ban is not being complied with by teachers. Time will tell what potential consequences this brings for the teachers accused of violating the policy.