(All of the legal disclaimers from my previous articles apply to this article, too.)
Various people associated with Progressive Yamhill and Newberg Equity in Education have responded to my previous articles, by leaving comments on various Facebook group threads where my articles have been posted.
I have organized several of these threads where I replied back and engaged in debate with them. I am sharing these here so that others can see their responses to my articles and my rebuttals to those responses.
Not every reply to my articles from their members is going to be shown here, especially not from those who I believe are using fake accounts. I'm focusing on messages I think have some useful purpose for the public interest.
As I wasn't sure what else to categorize this article as, I have selected 'Letters to the Editor'. It seems the closest category to me.
As many of these posts are about me, I consider them a new media form of Letters to the Editor and have categorized them as such.
Responses to Newberg Student Performs at Drag Queen Show at Officially Recognized School Program Dance Center
These are responses to the article, Newberg Student Performs at Drag Queen Show at Officially Recognized School Program Dance Center.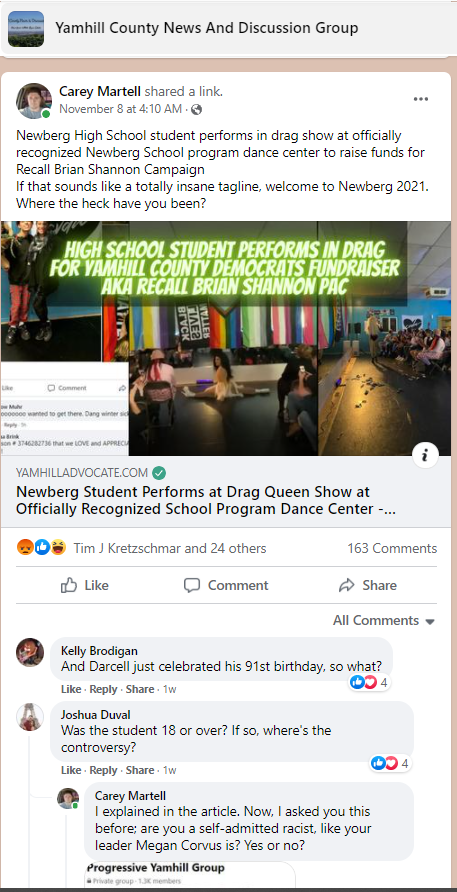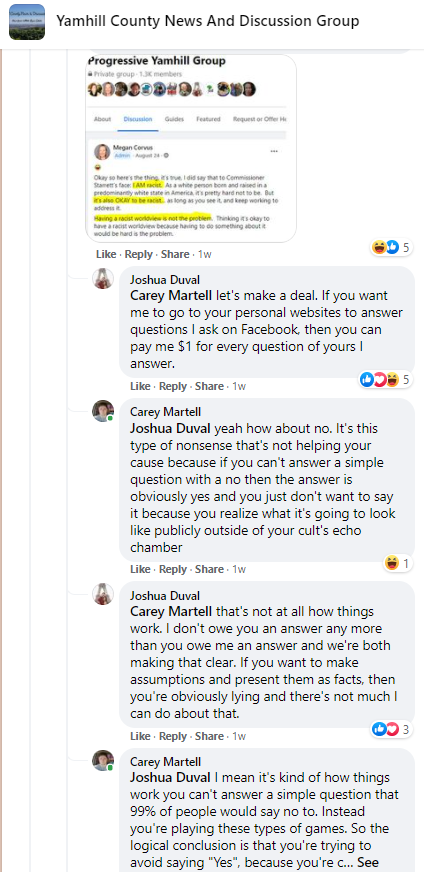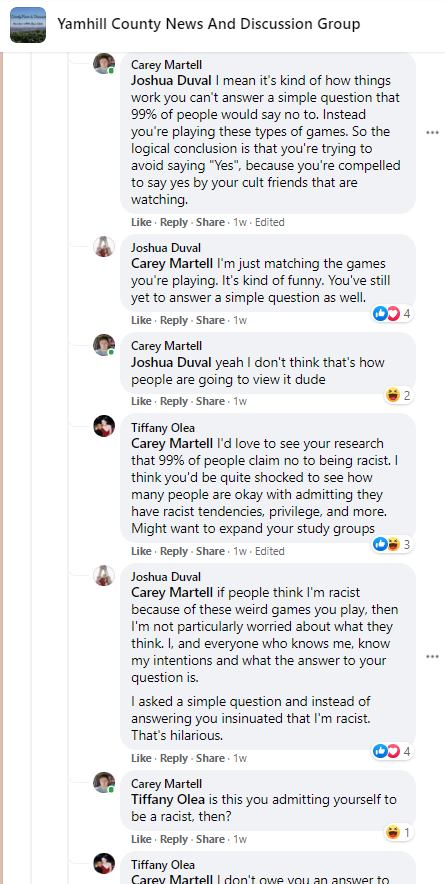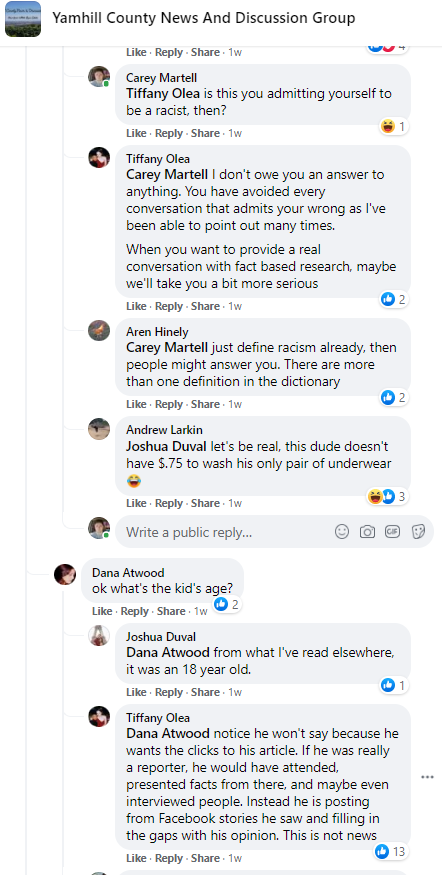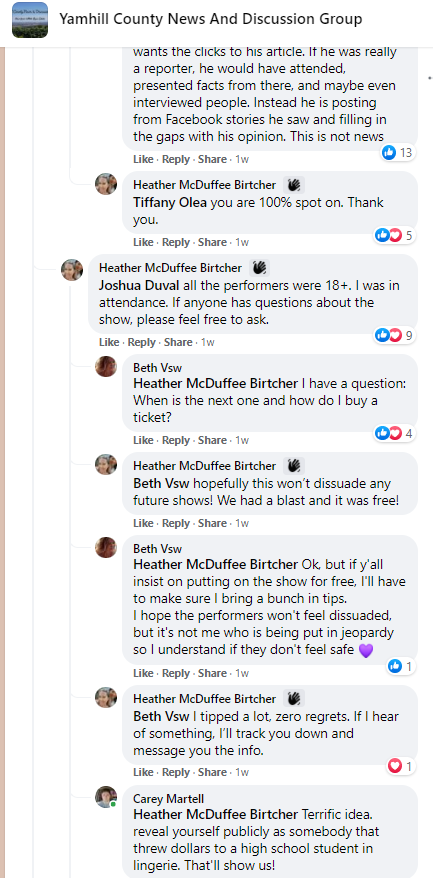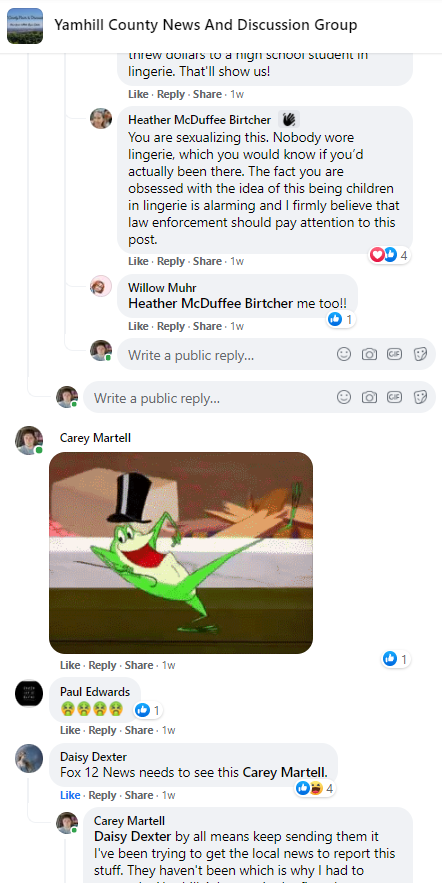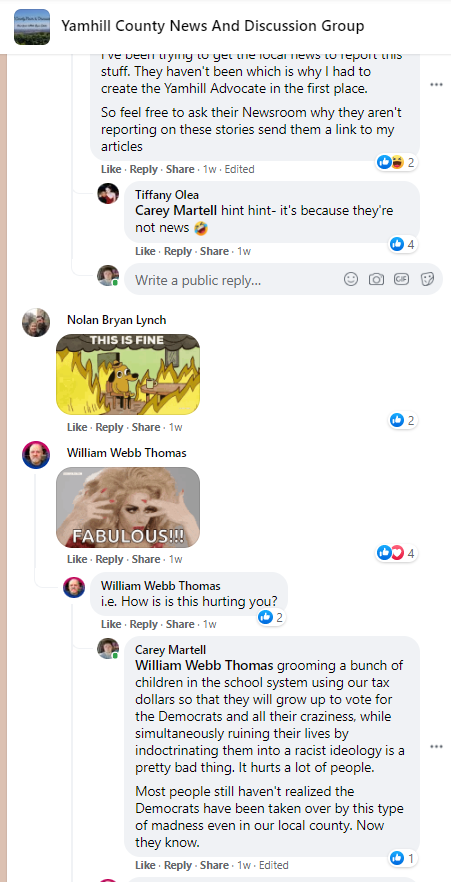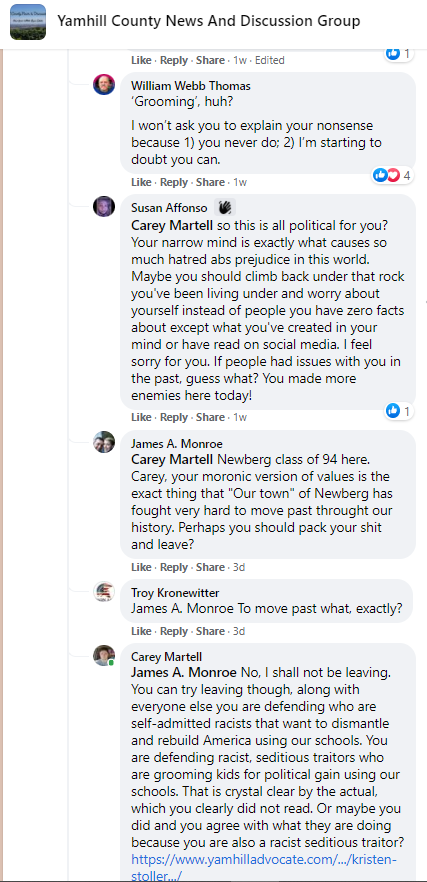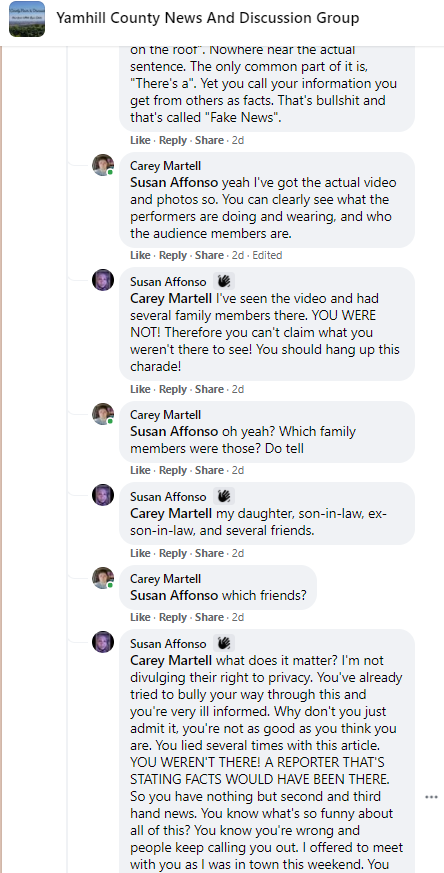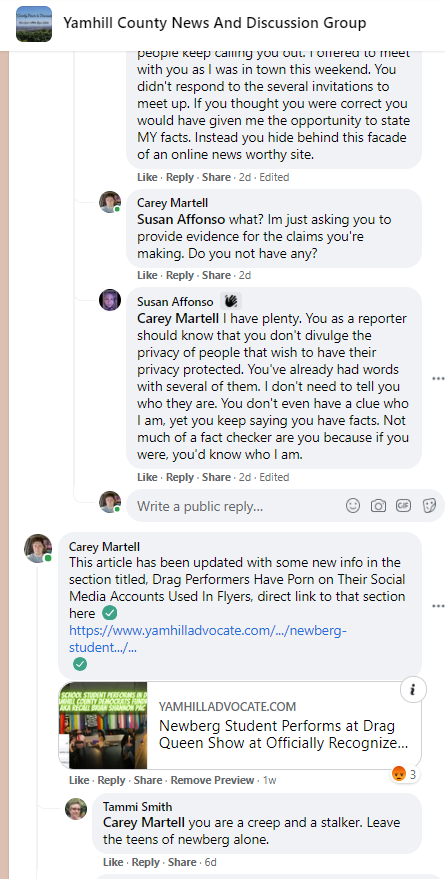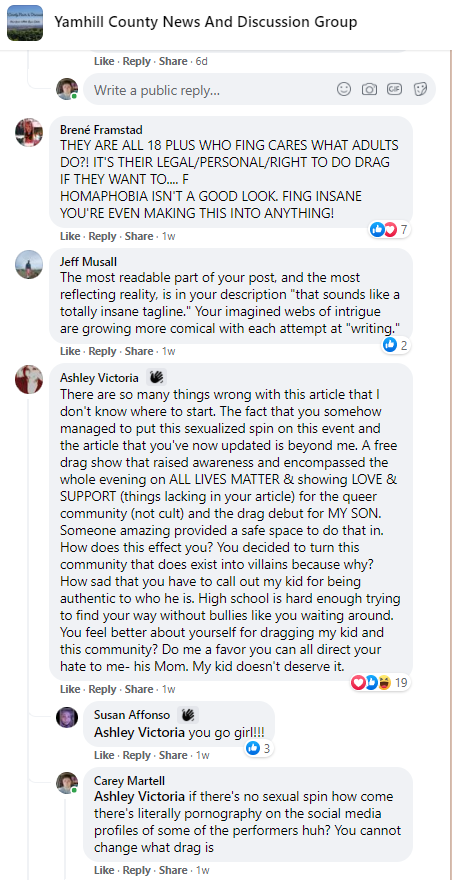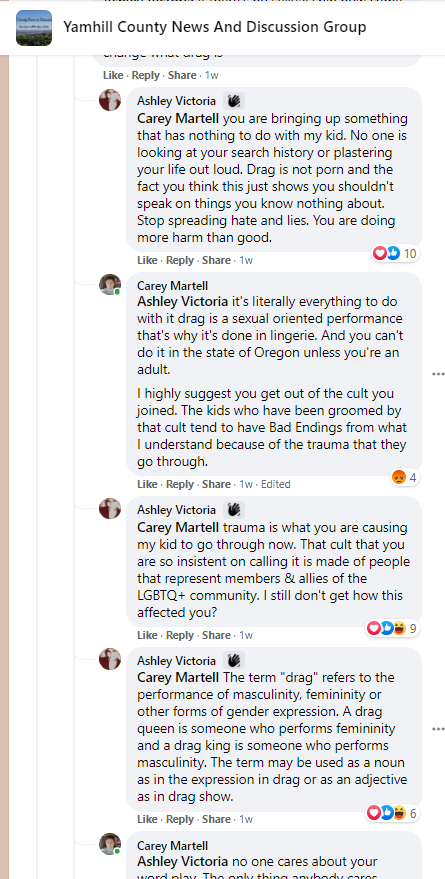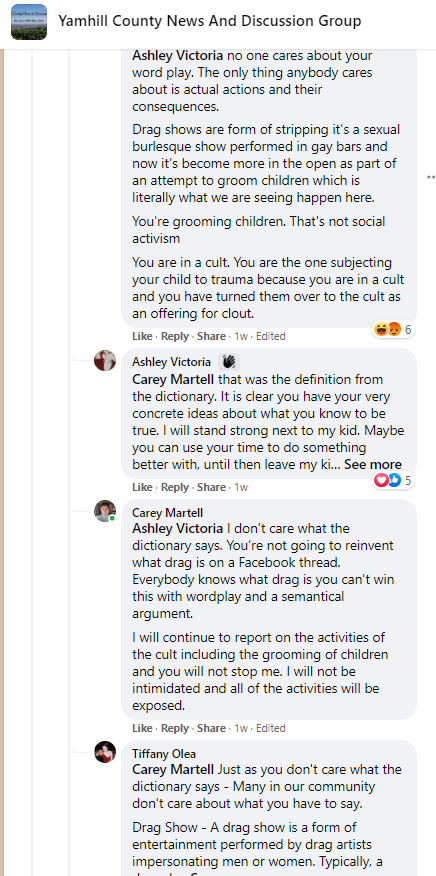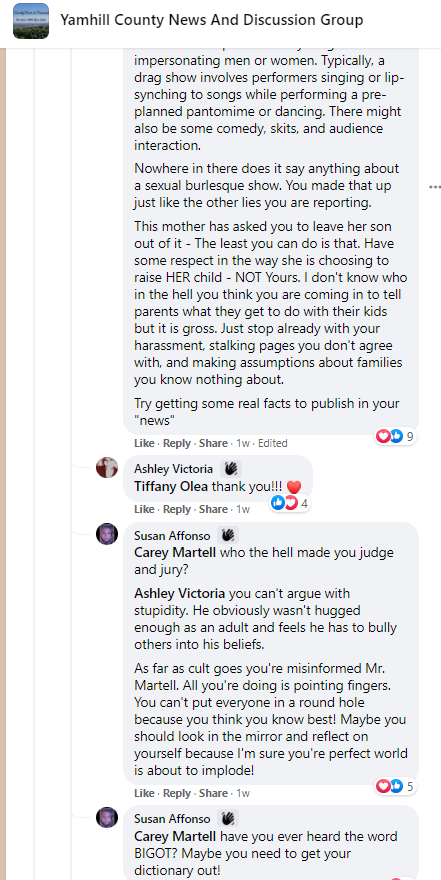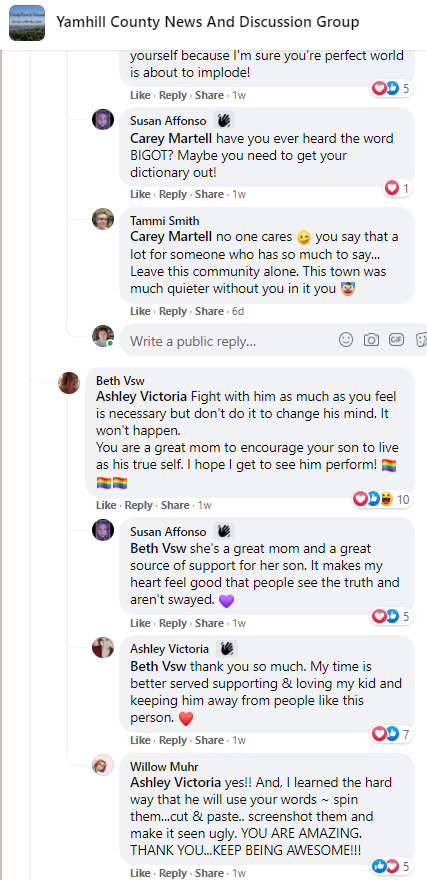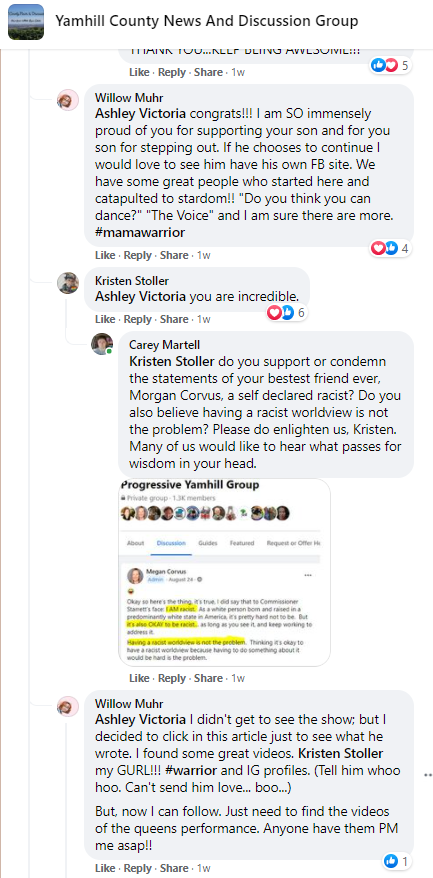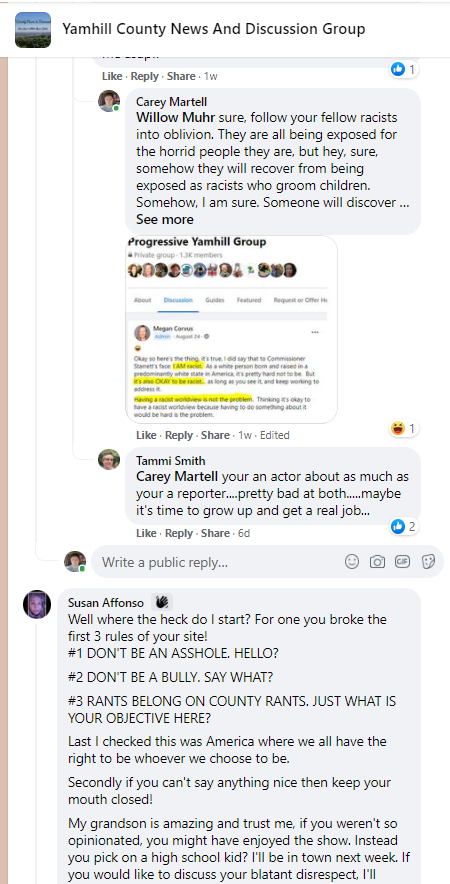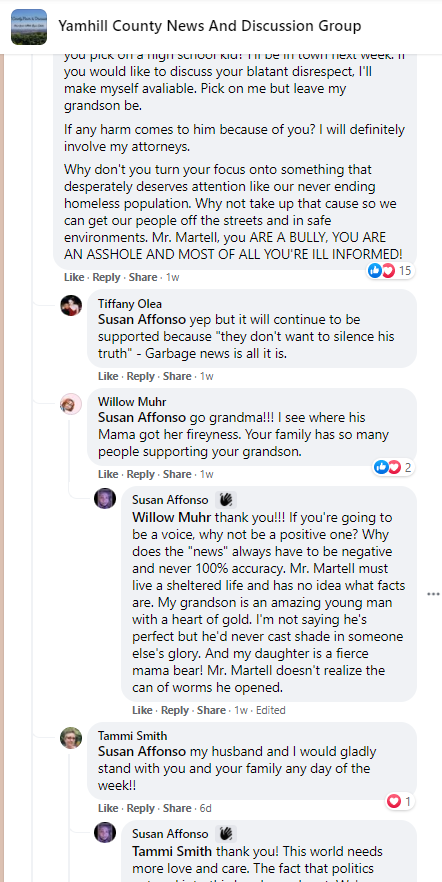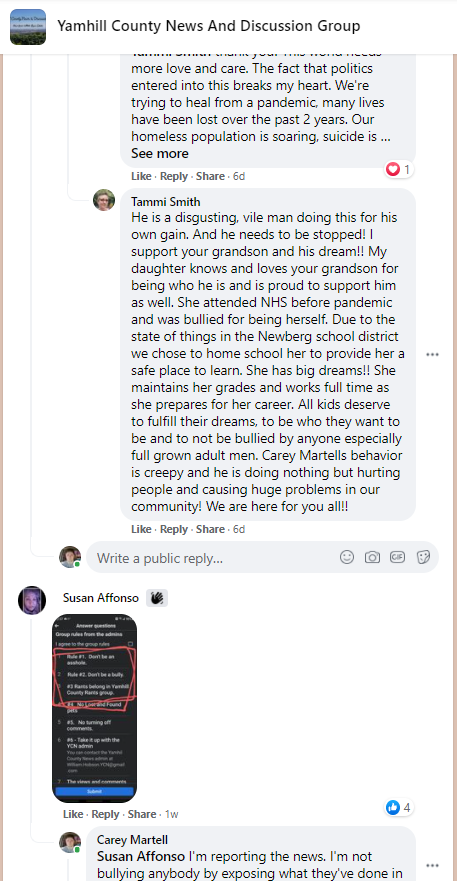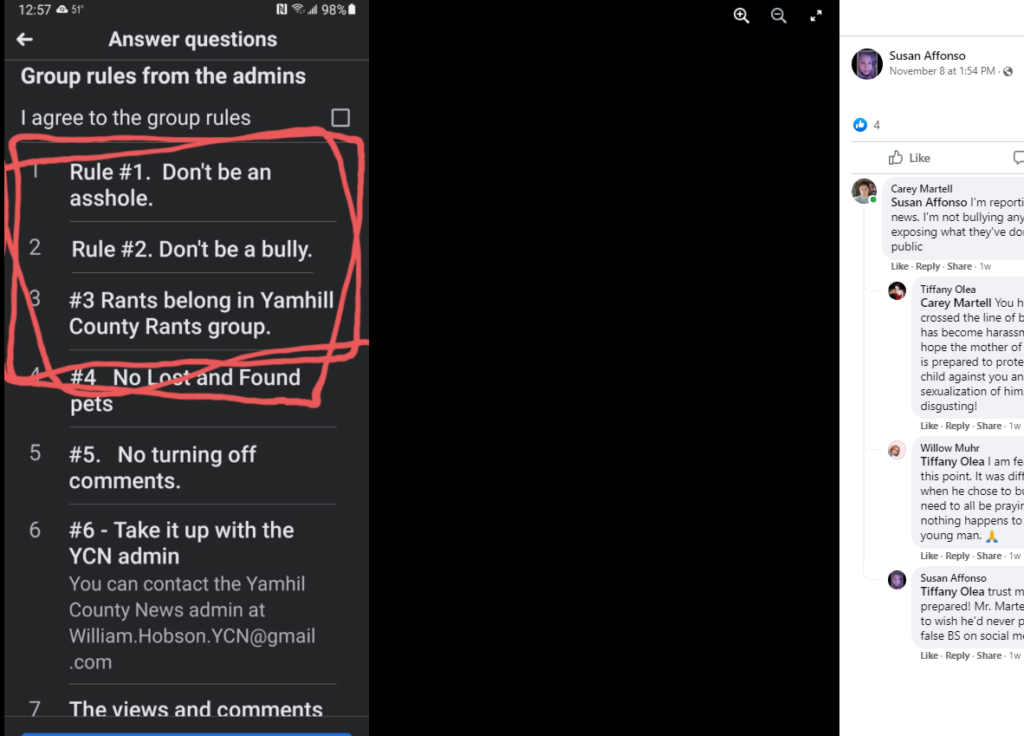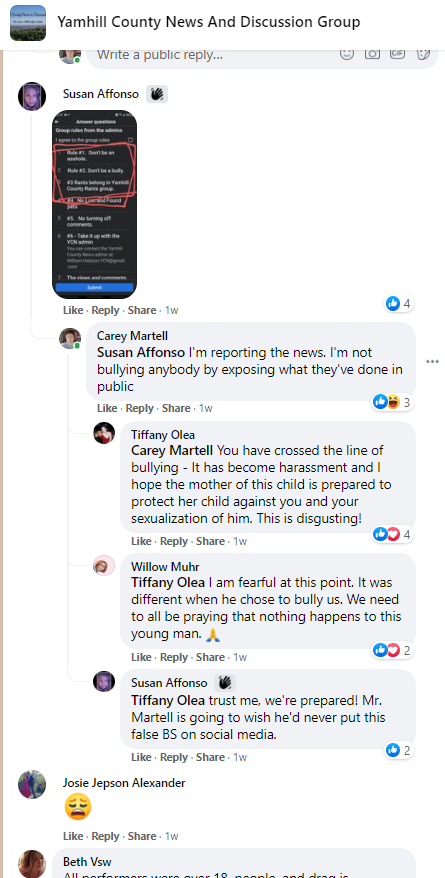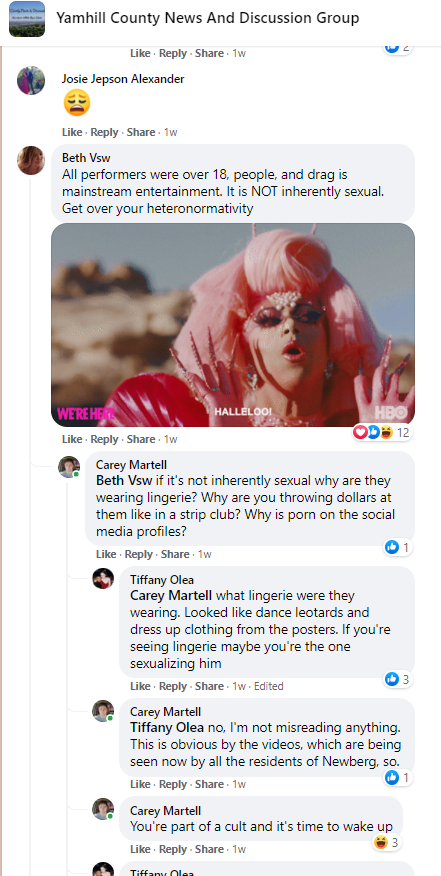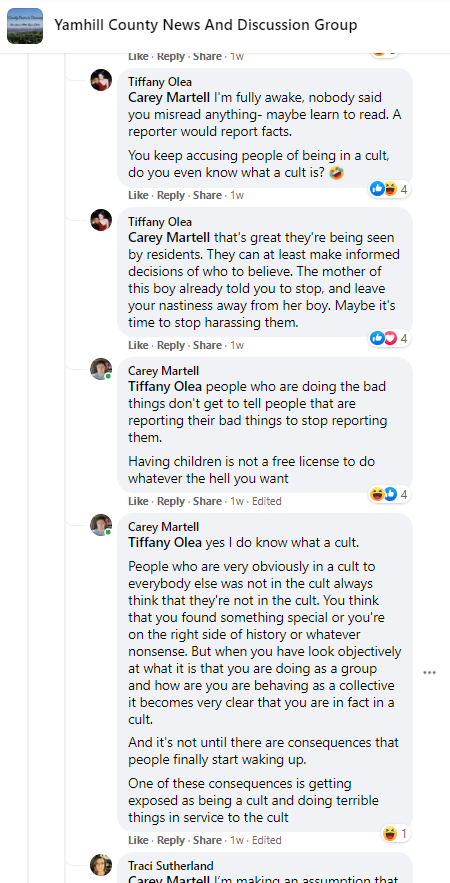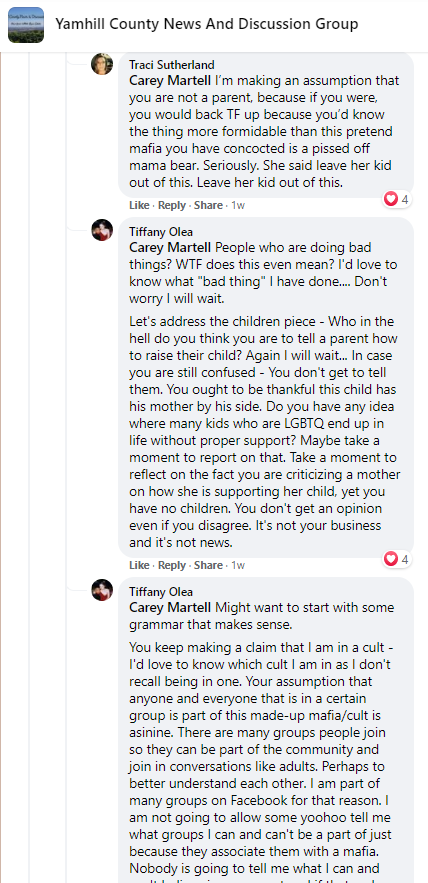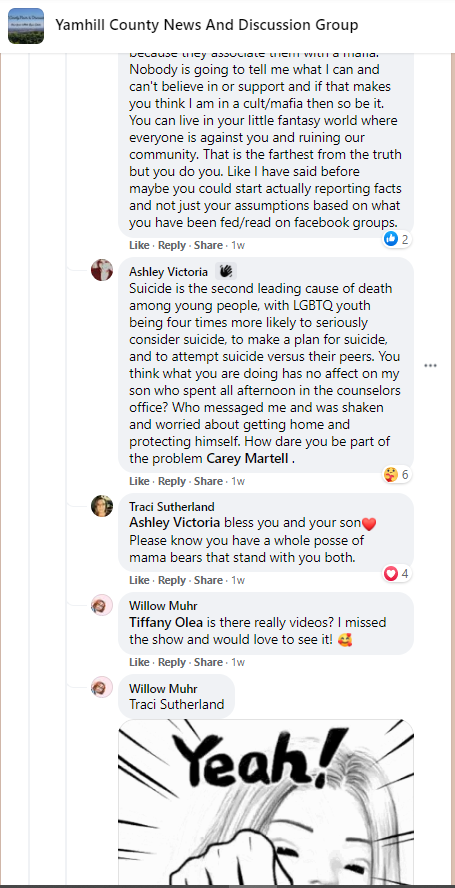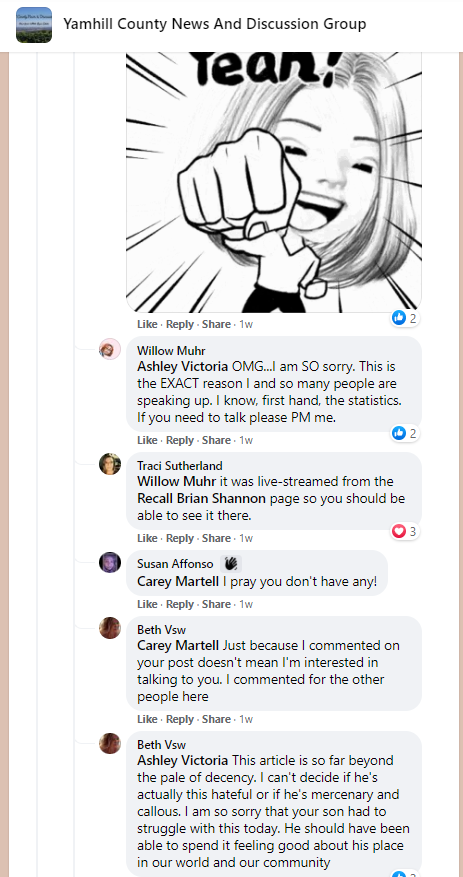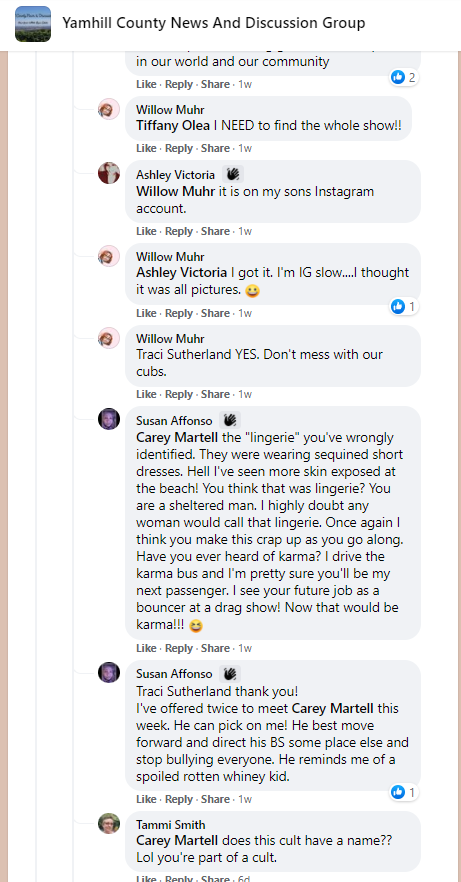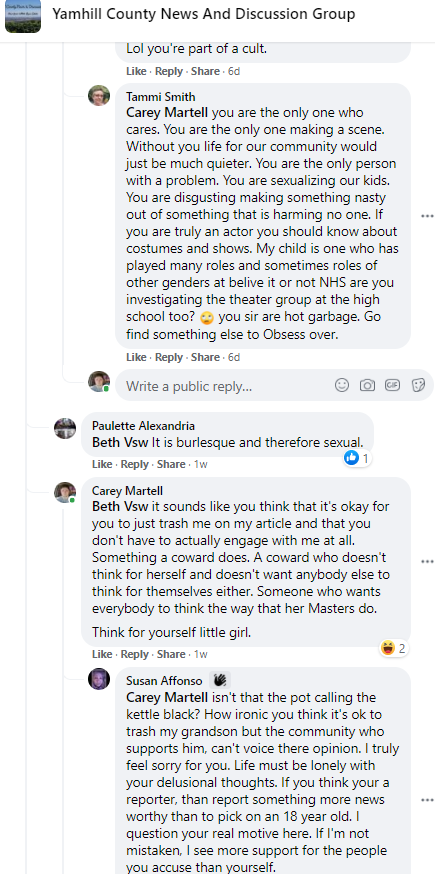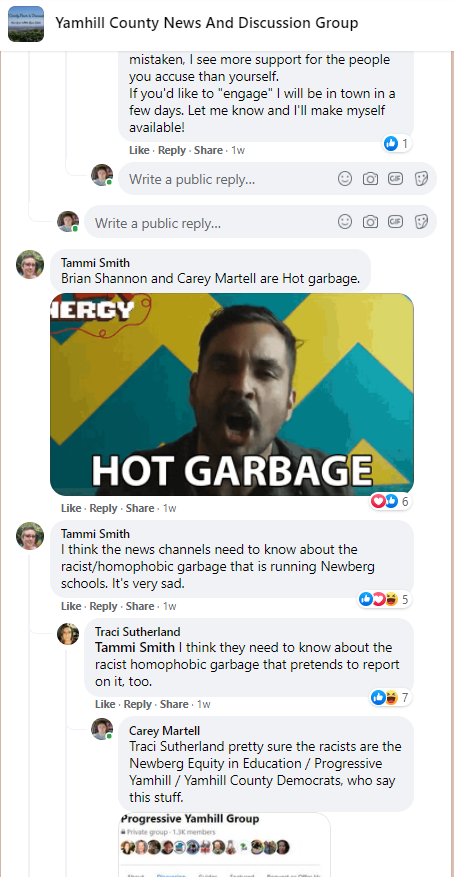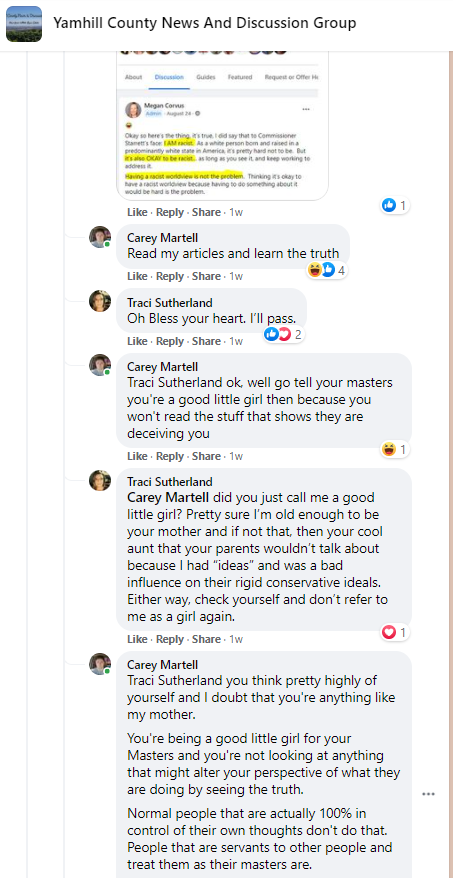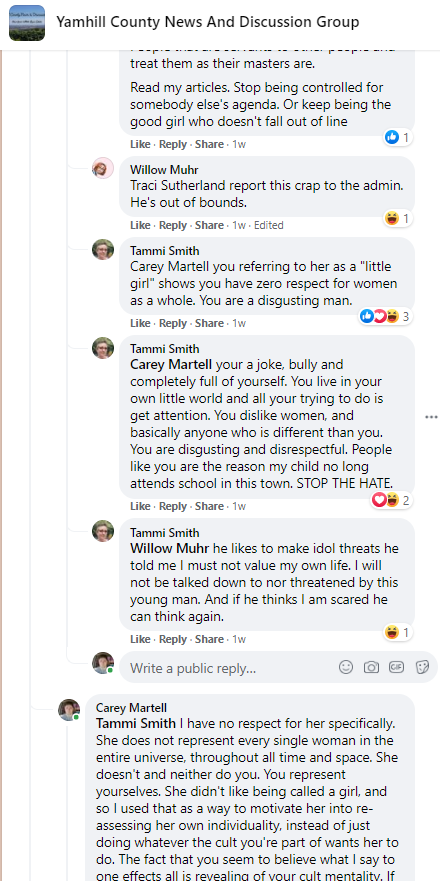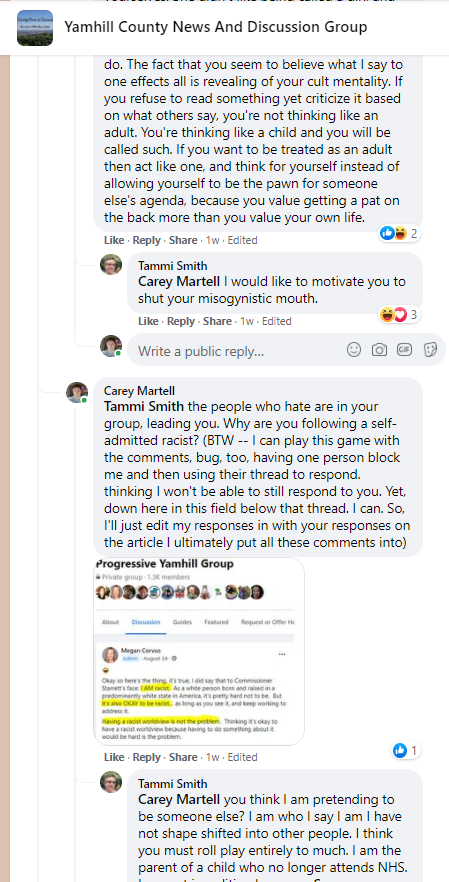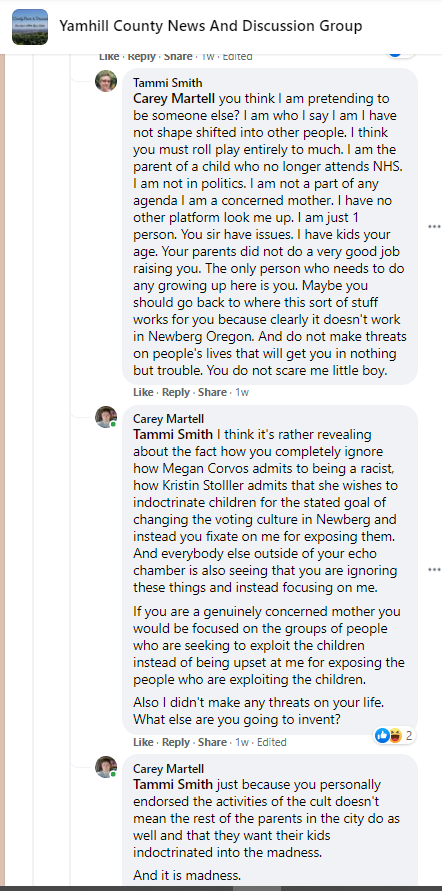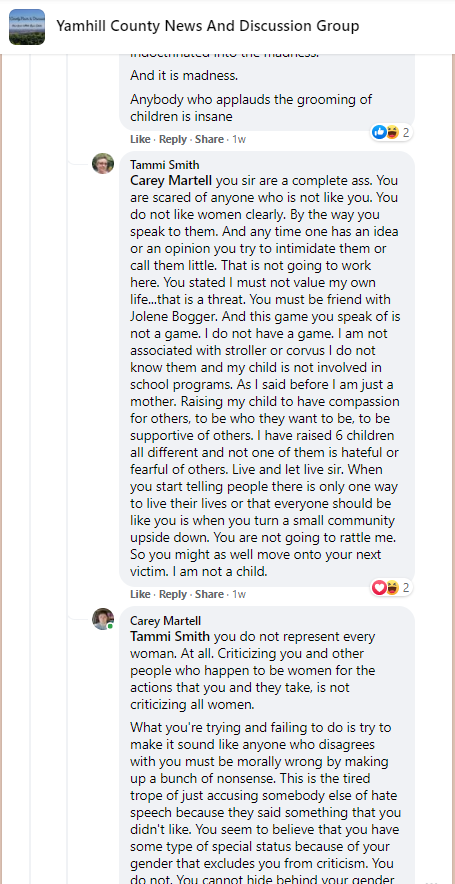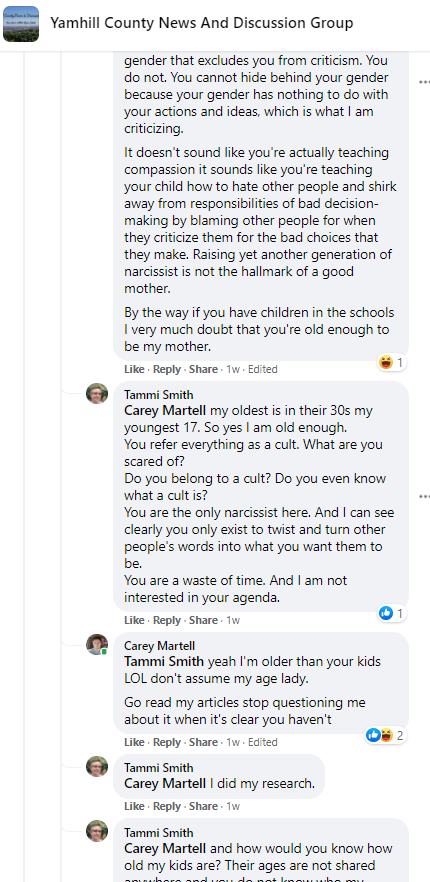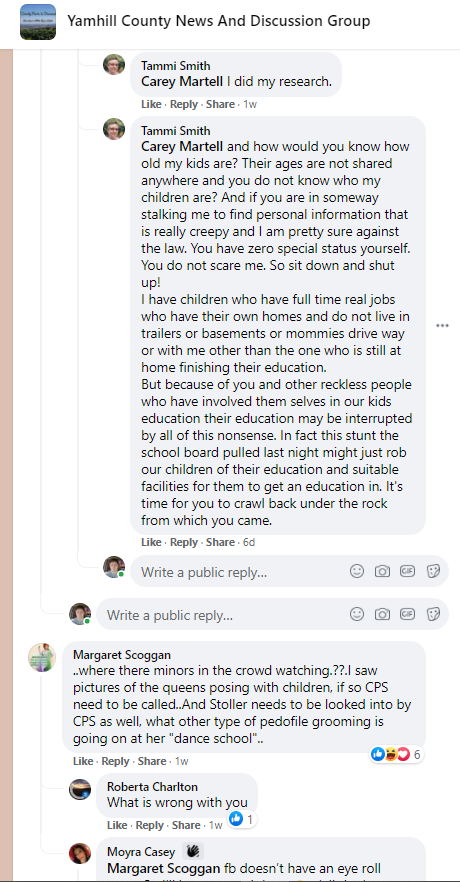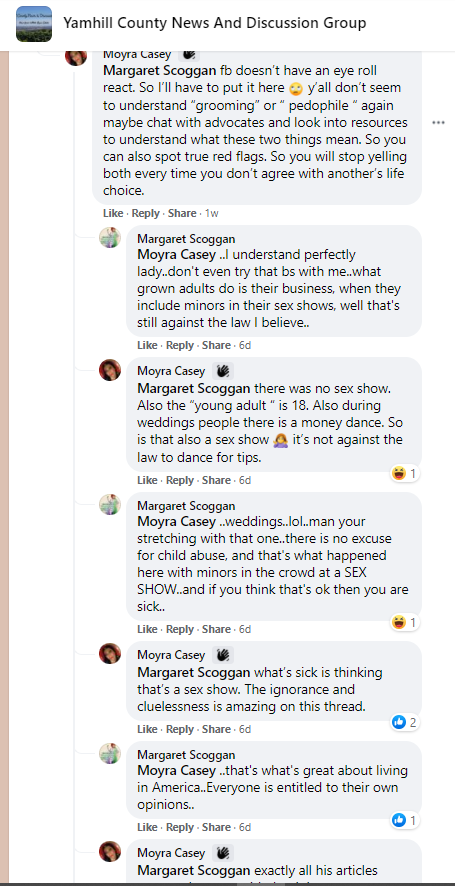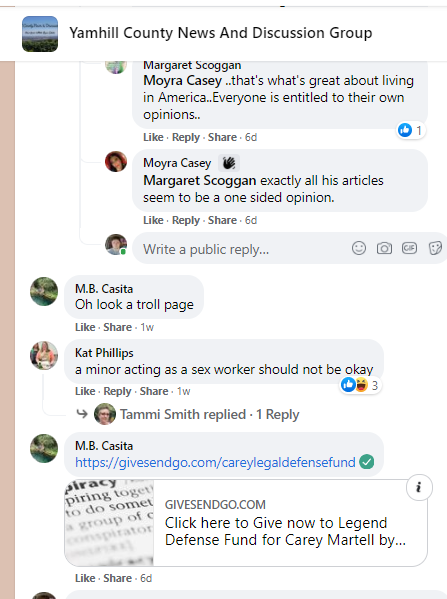 Feedback on Decriminalization of Prostitution in Oregon
This is not one of my articles but I think, given the people who support the legalization of prostitution in Oregon, some of you may want to see this thread from the same Facebook group as the previous thread. It'll help some people put things into context, on understanding what kind of people think it's okay for a high school student to perform in a drag show for their entertainment.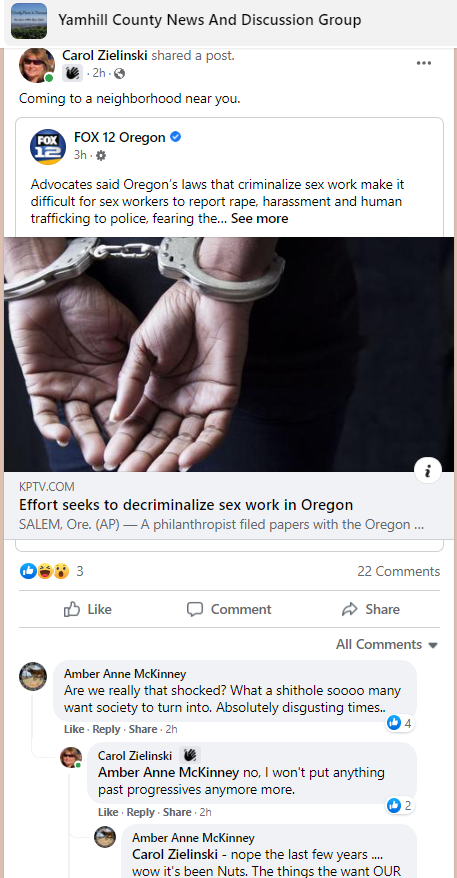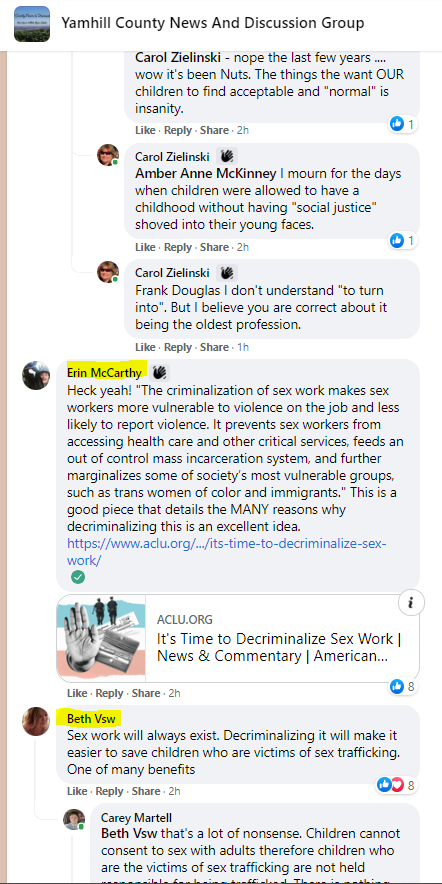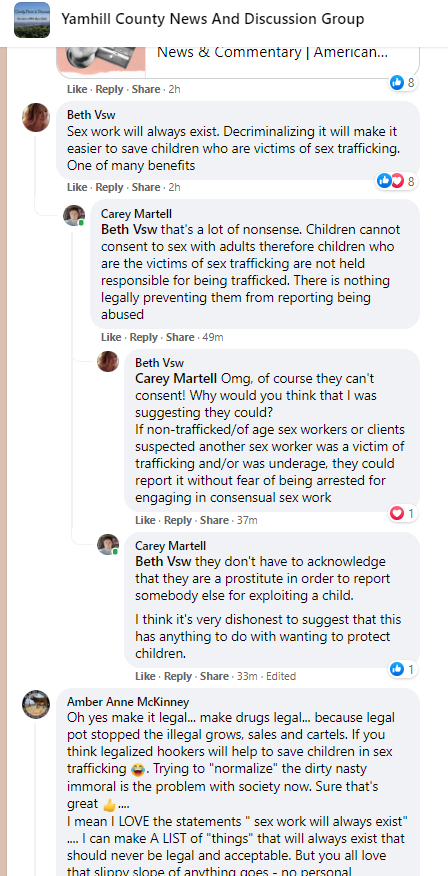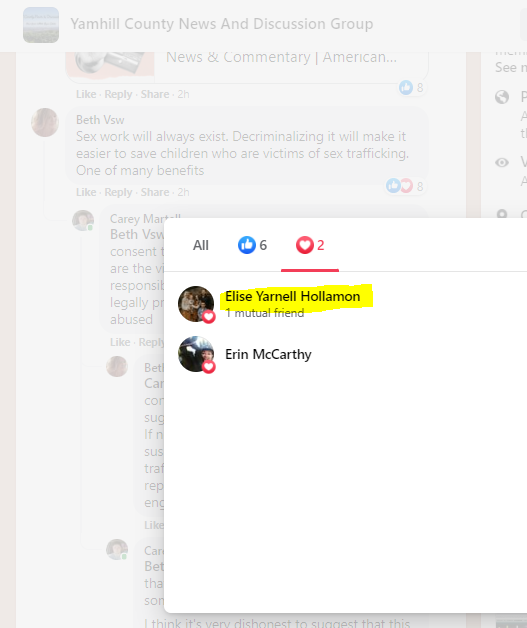 I just want to point out that Newberg City Councilor and Director, Access Strategies at Providence Health & Services – Oregon Region, Elise Yarnell Hollamon, 'loved' Beth Vsw's post.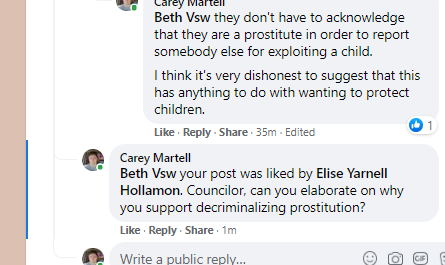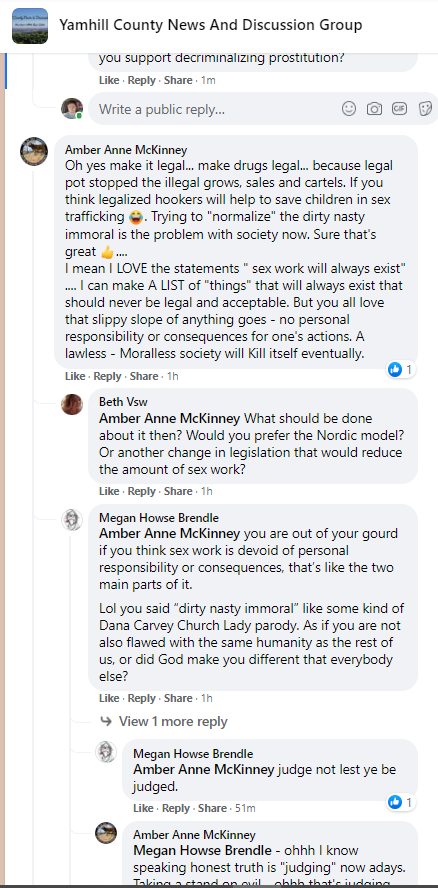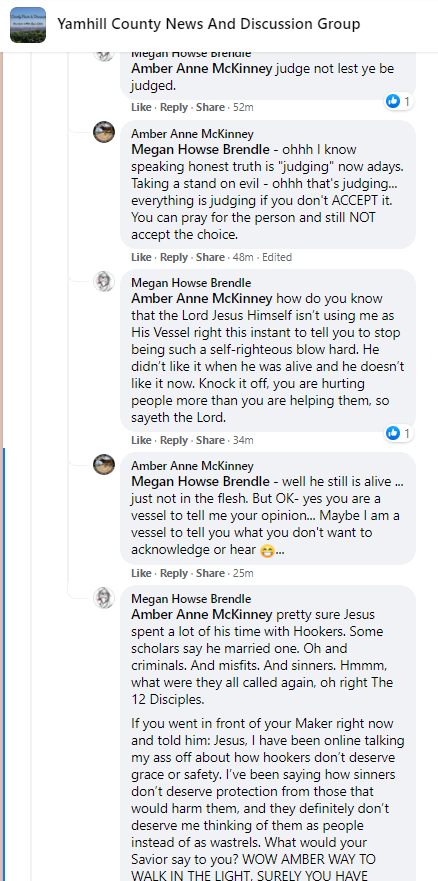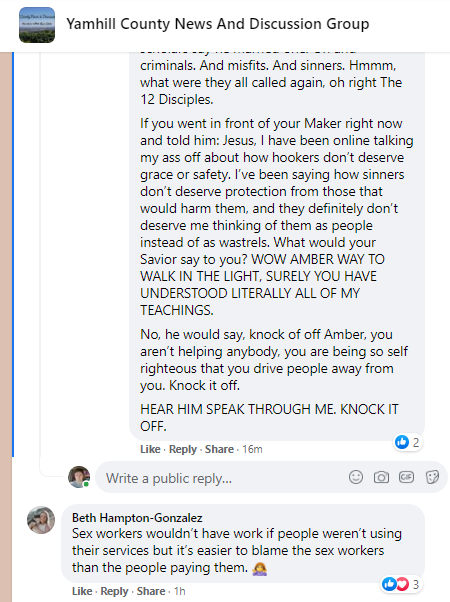 Comments About Me Personally
There was a few recent threads where they decided to attack me, personally, trying to find some kind of "dirt" on me. I believe they feel if they can find something embarrassing on me, it'll cause me to stop reporting or alternatively, people will stop reading these articles because somehow discrediting me would mean all the things they say and do are not actually occurring.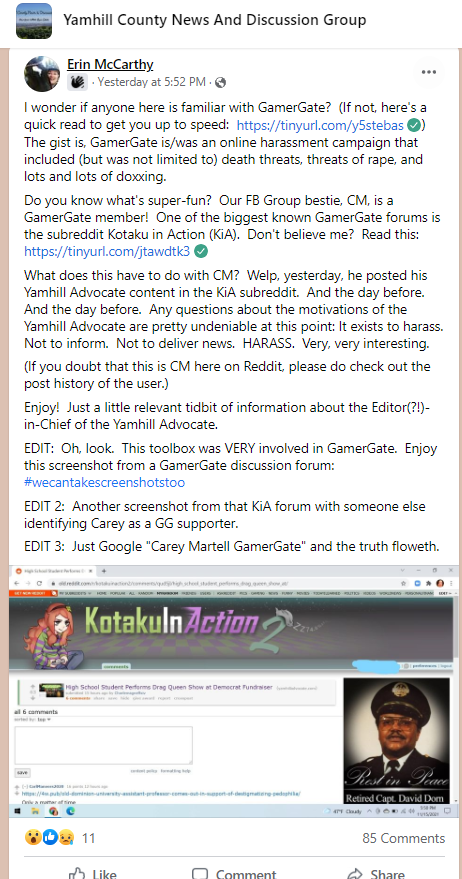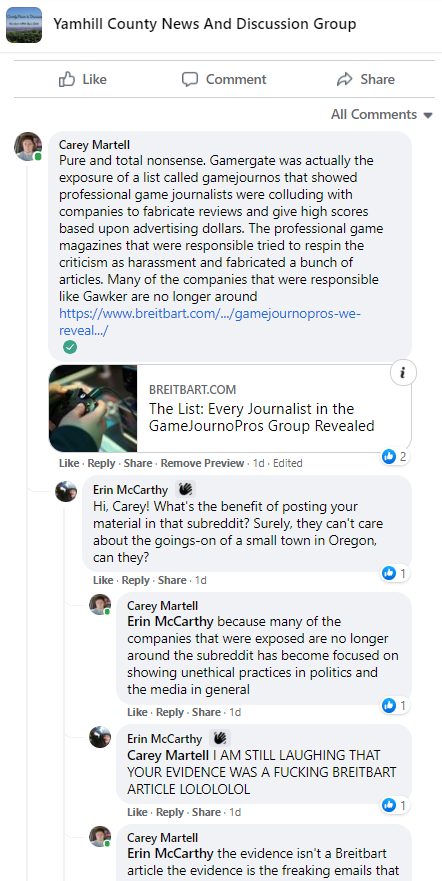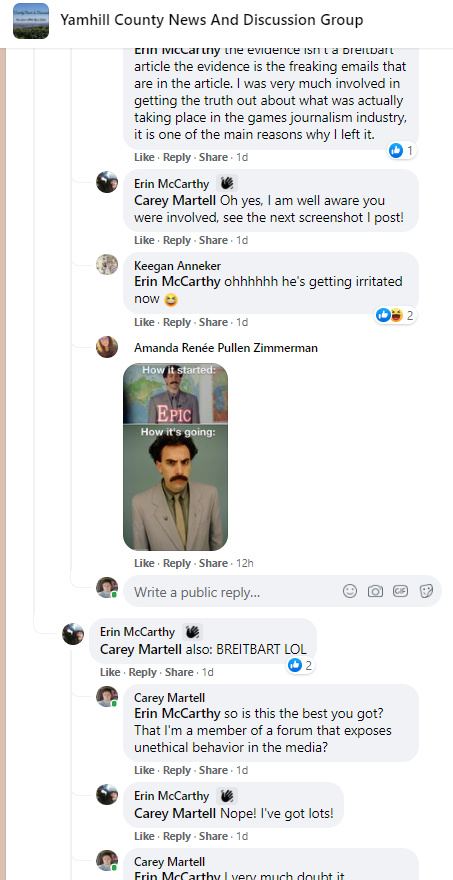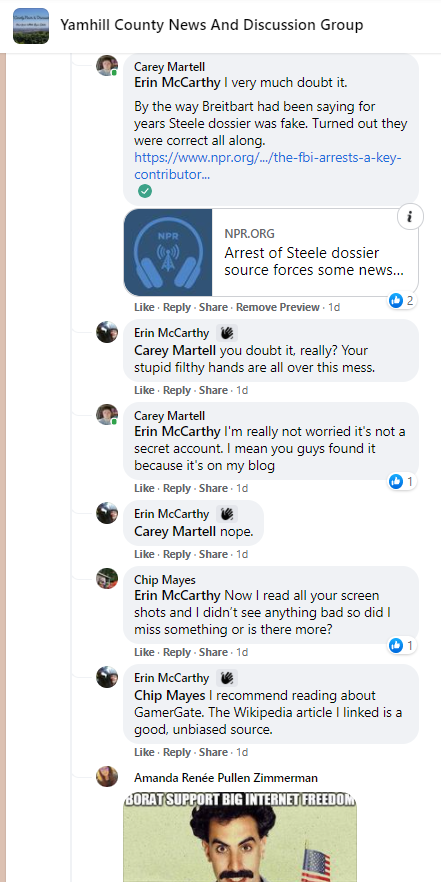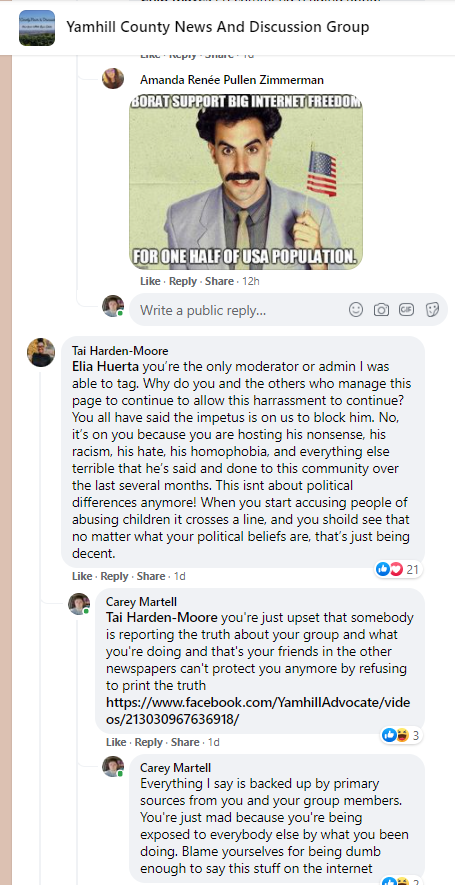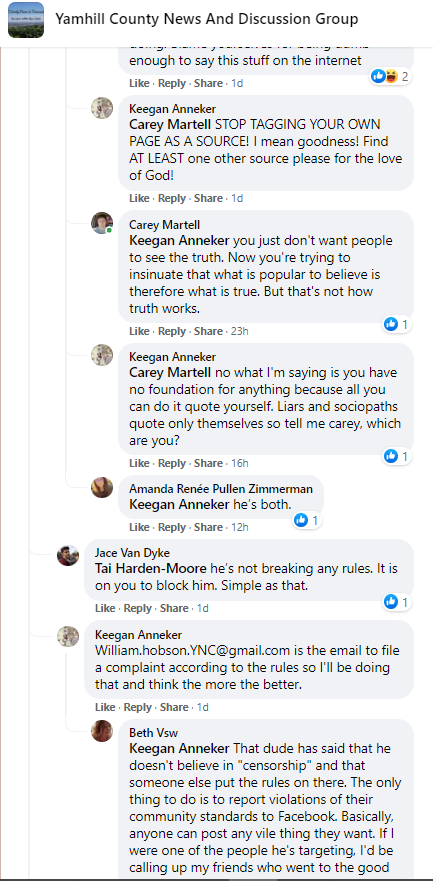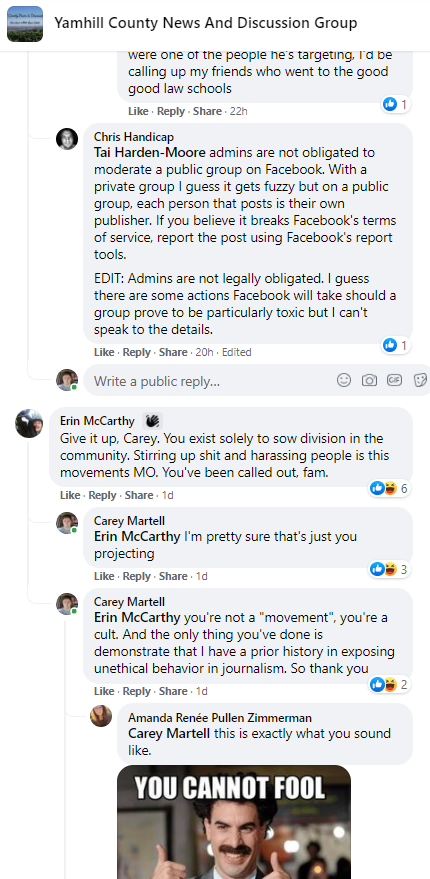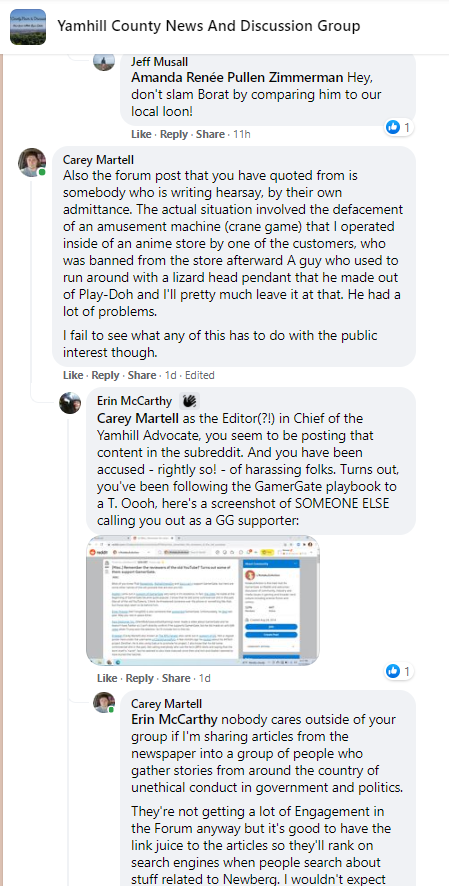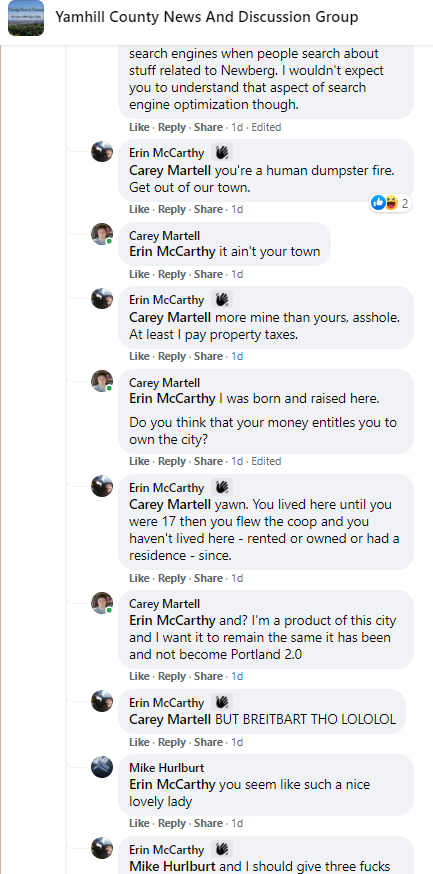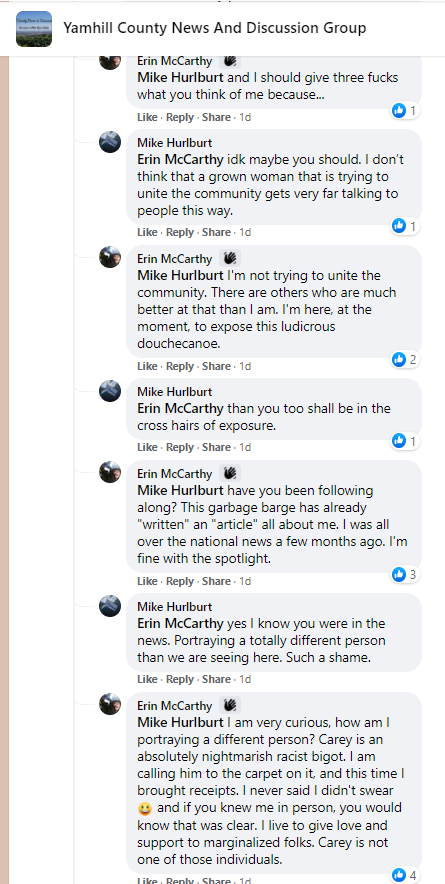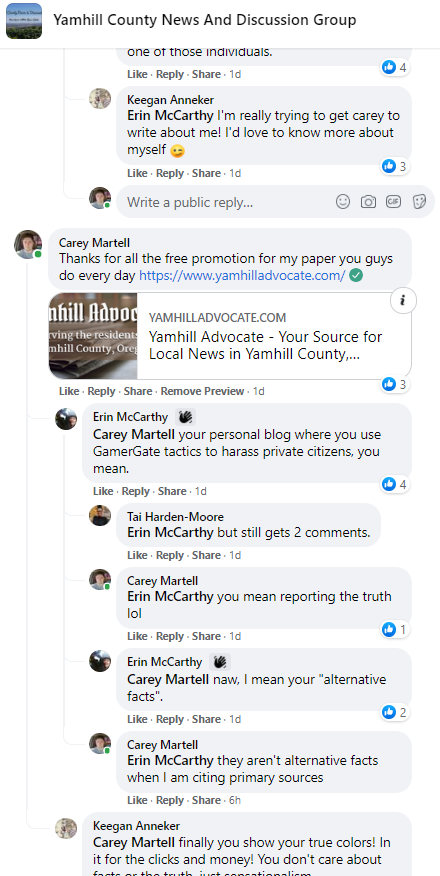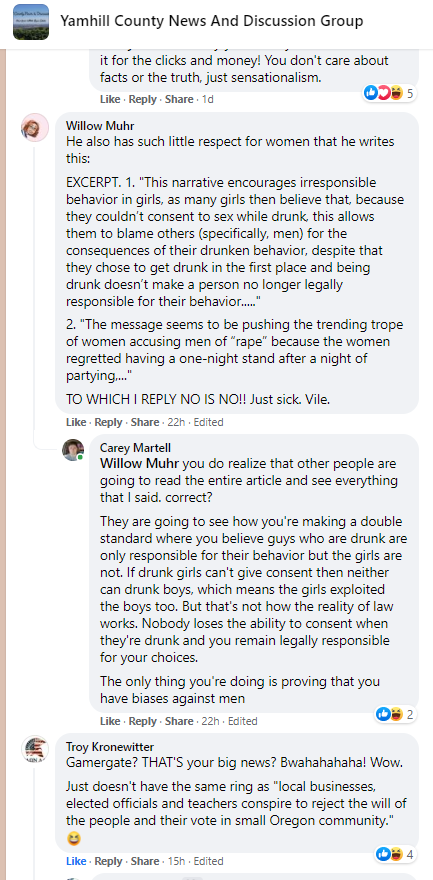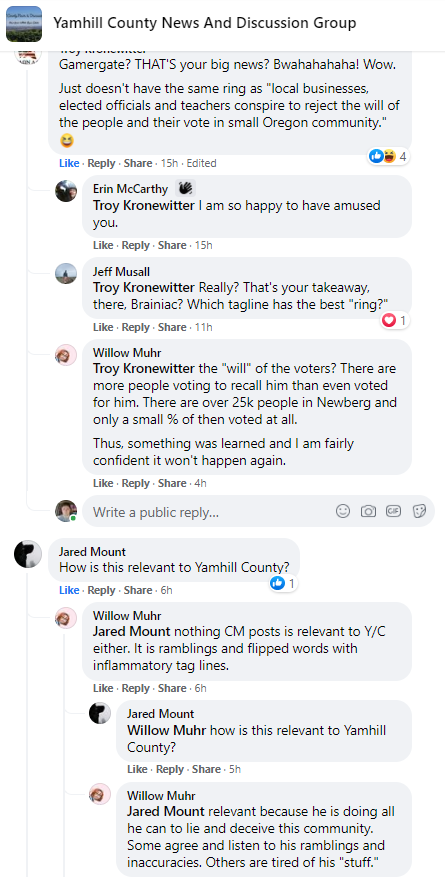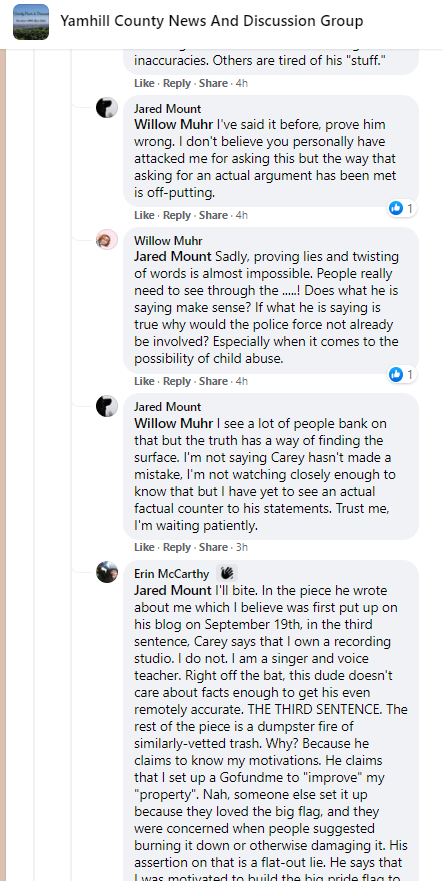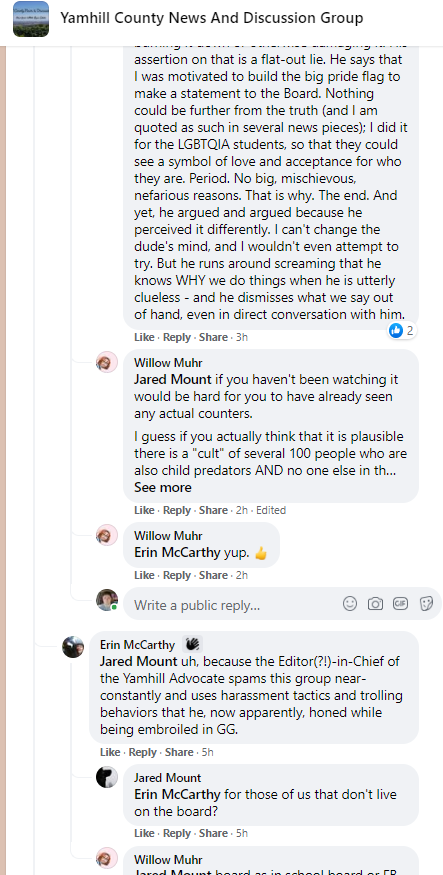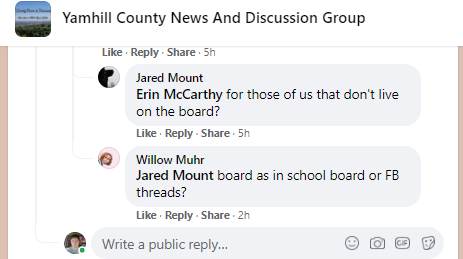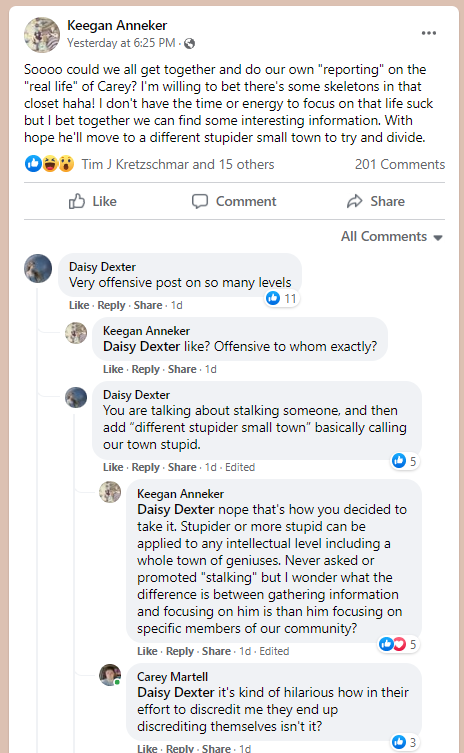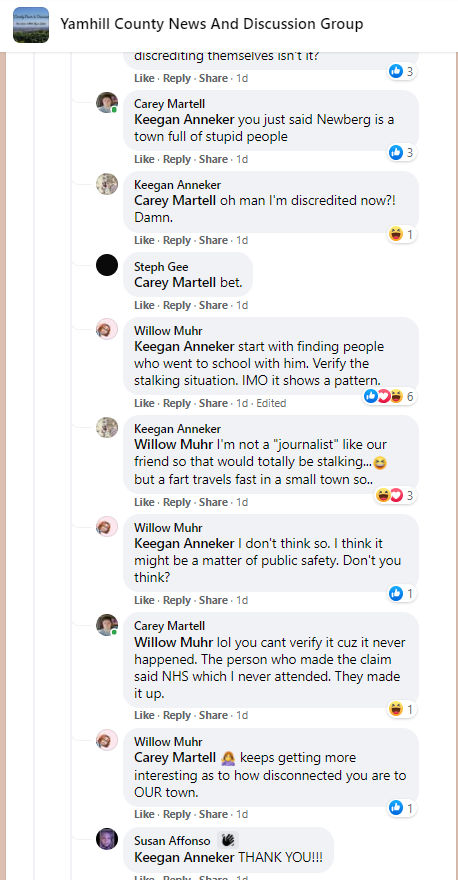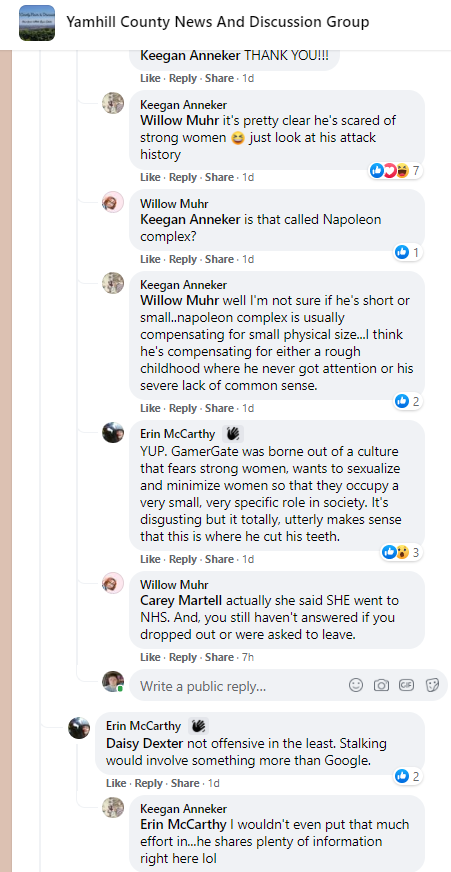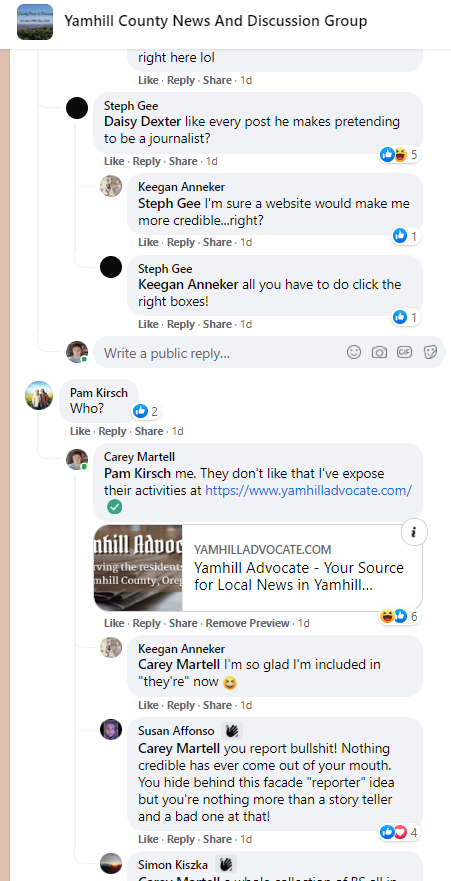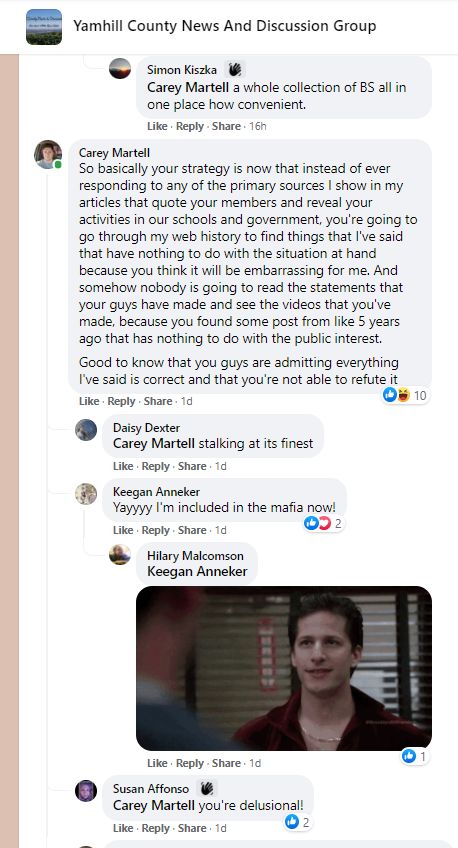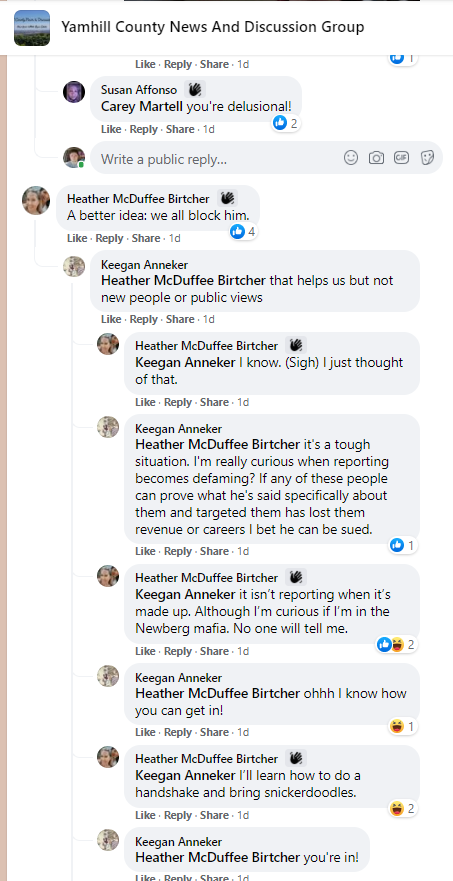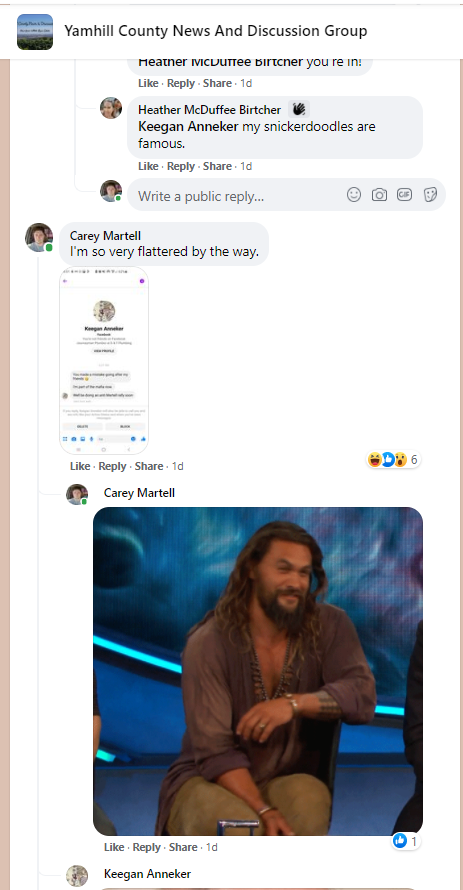 As a note, I had embedded a personal message Keegan Anneker had sent me into the thread,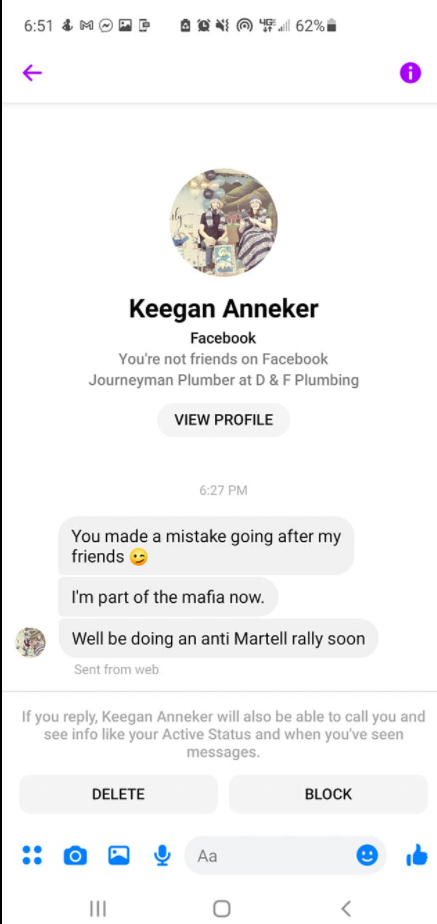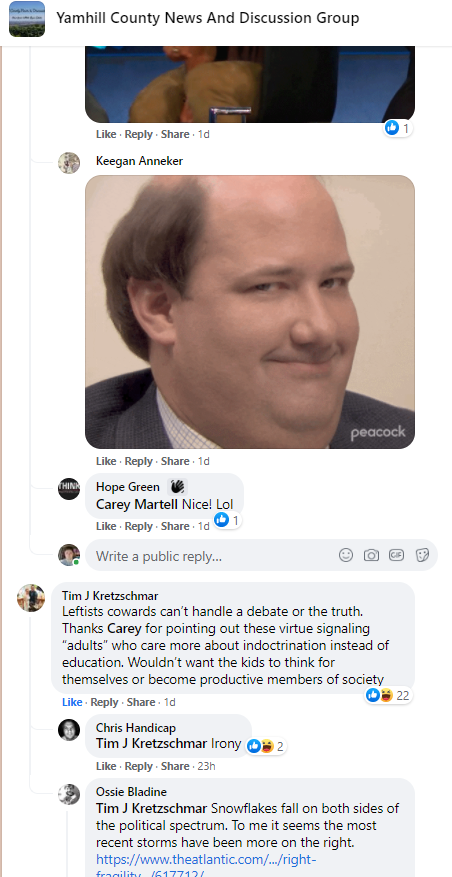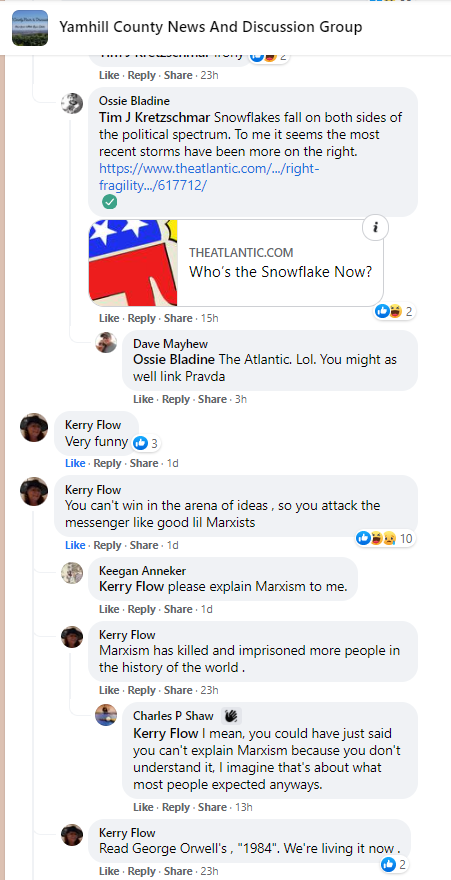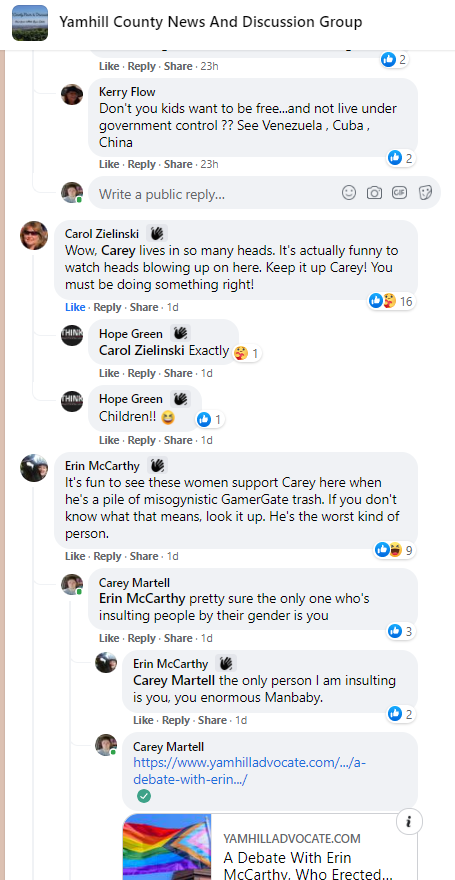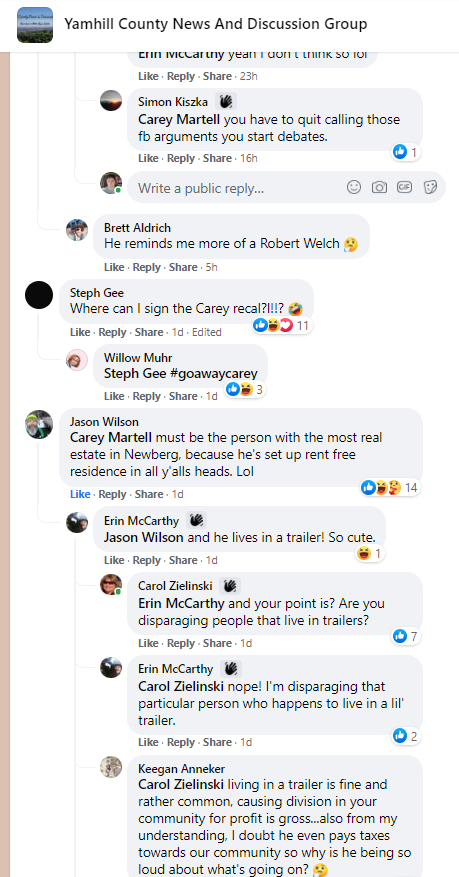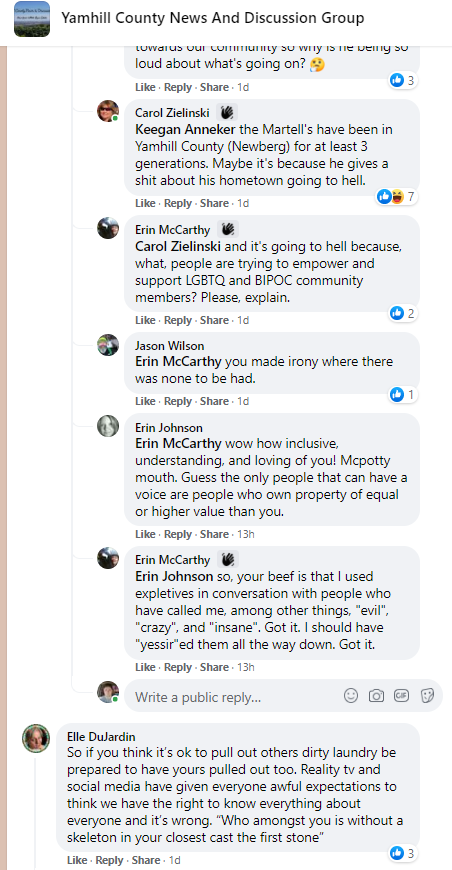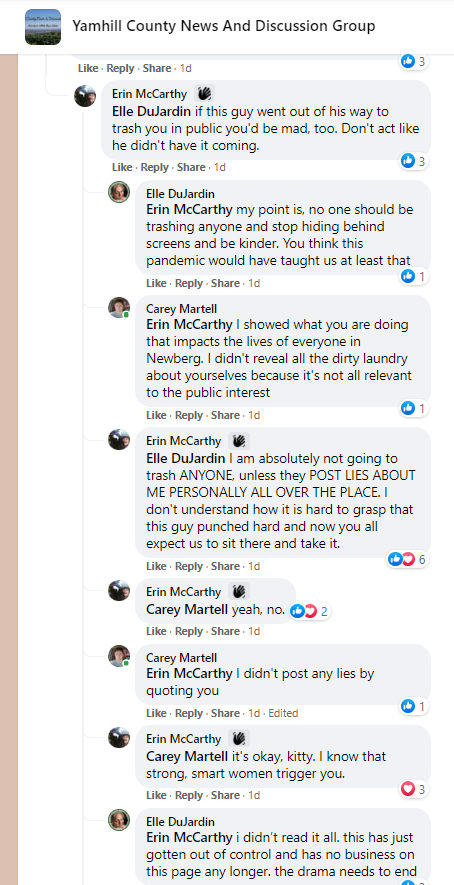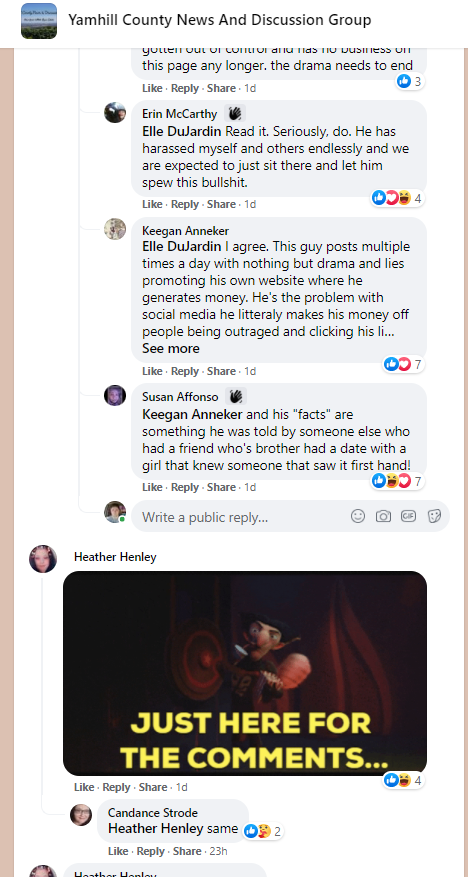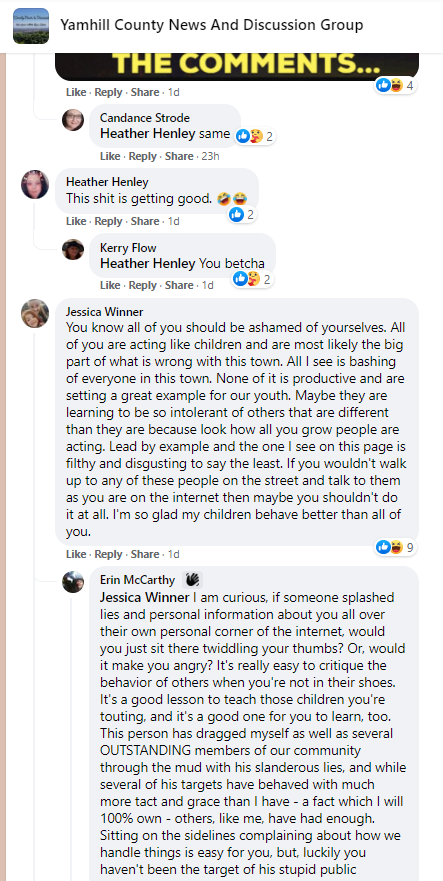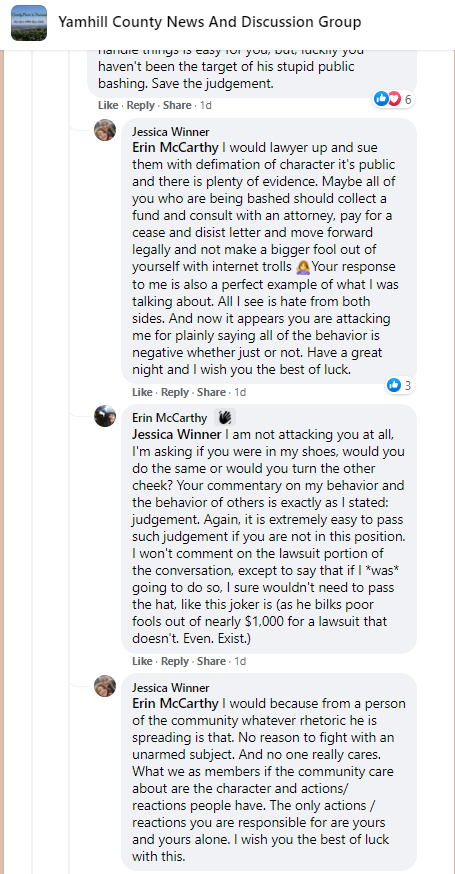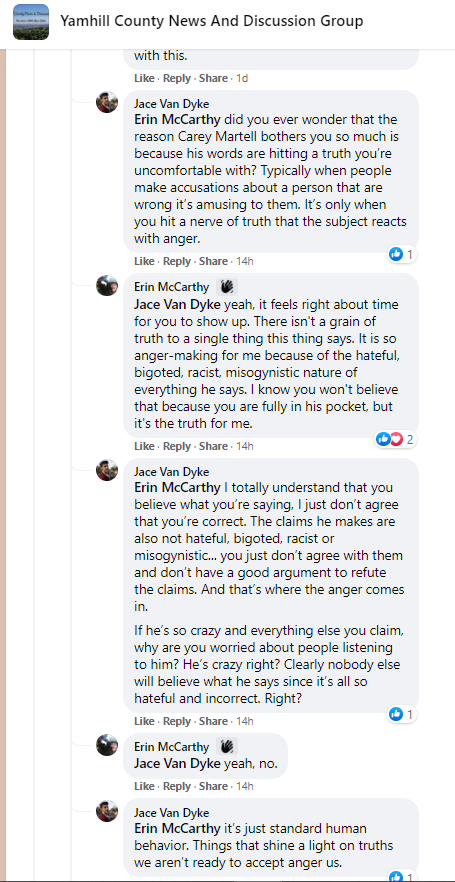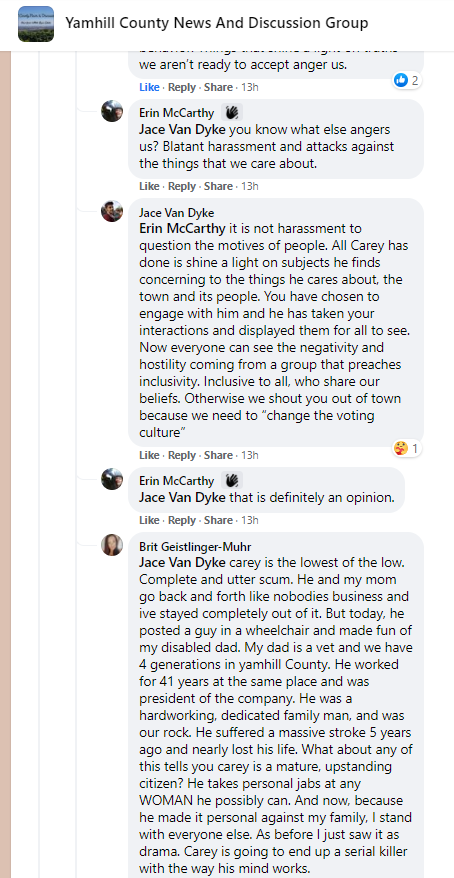 Just as a note, you'll see what was actually said further down.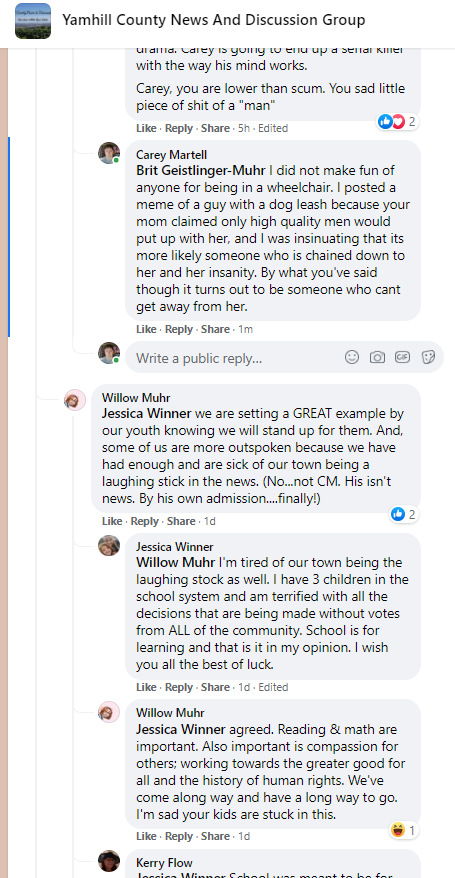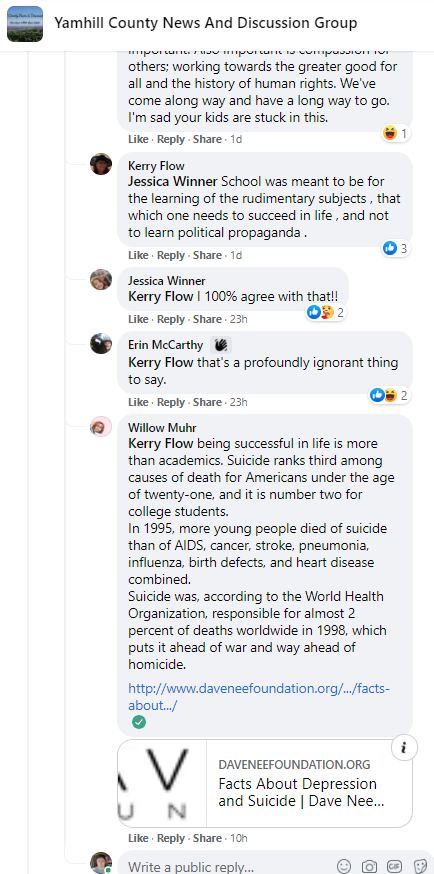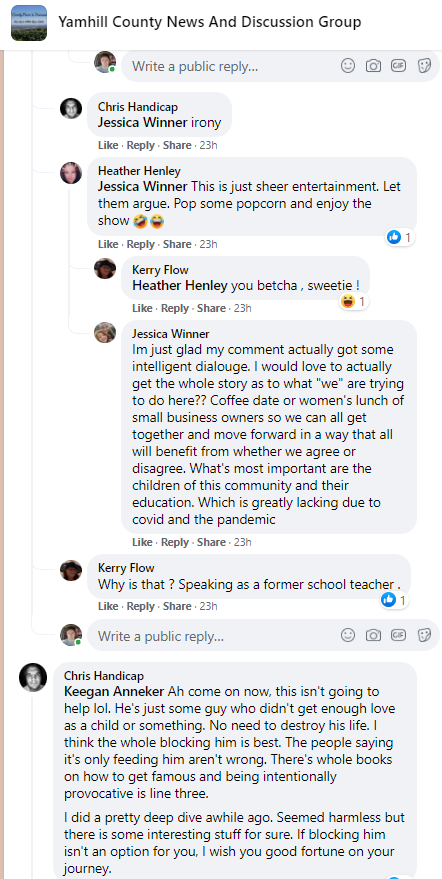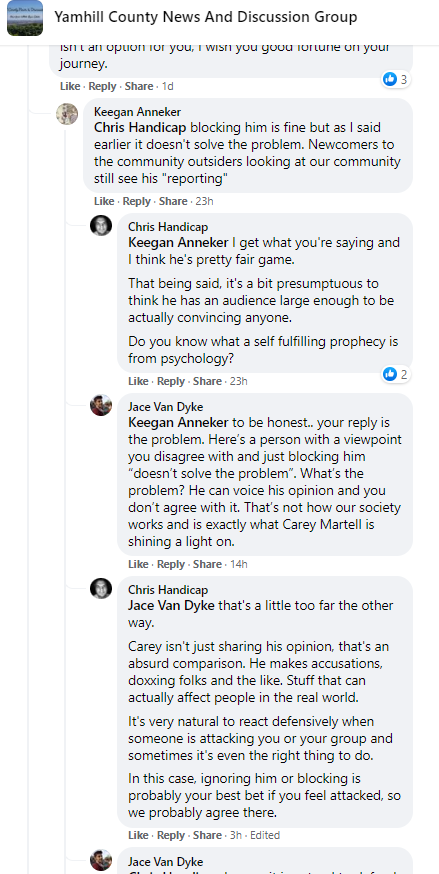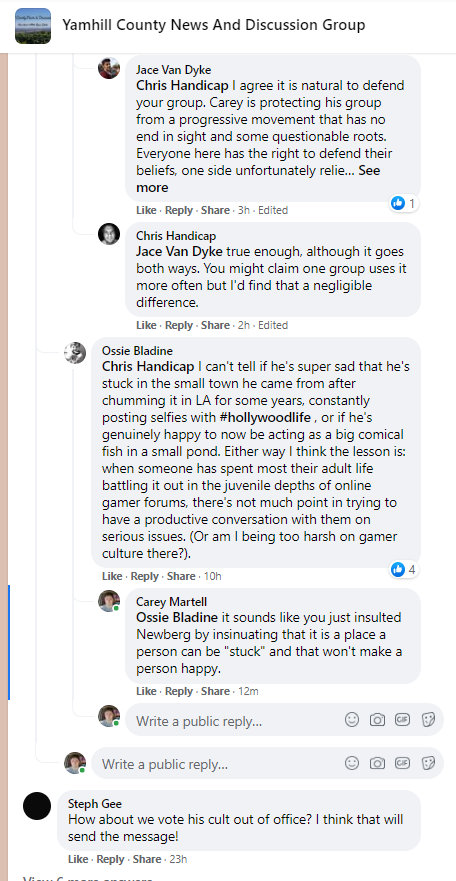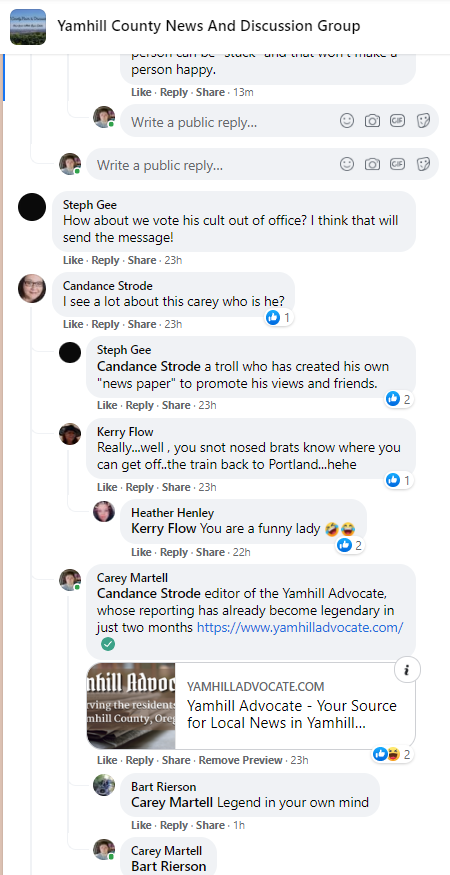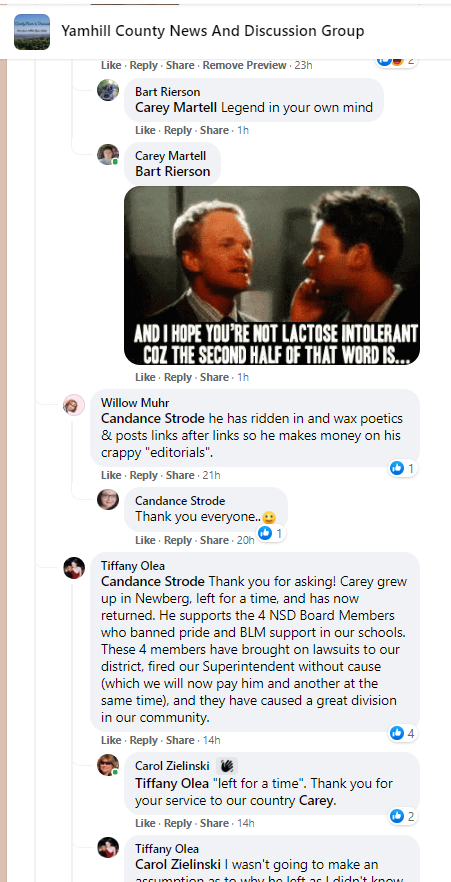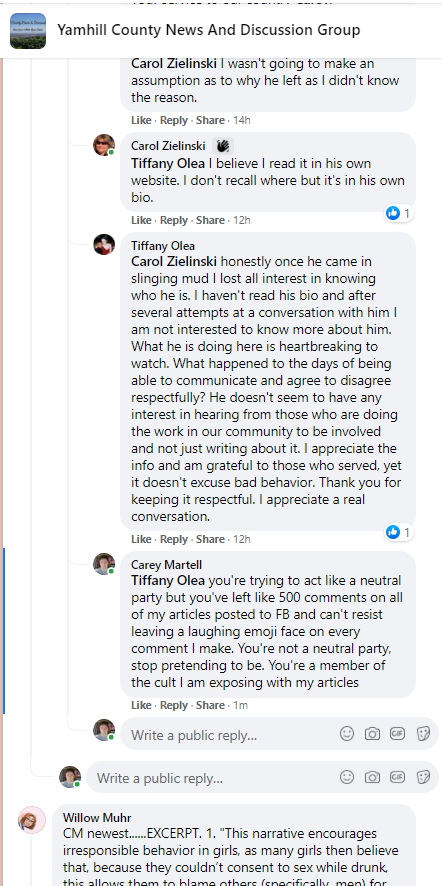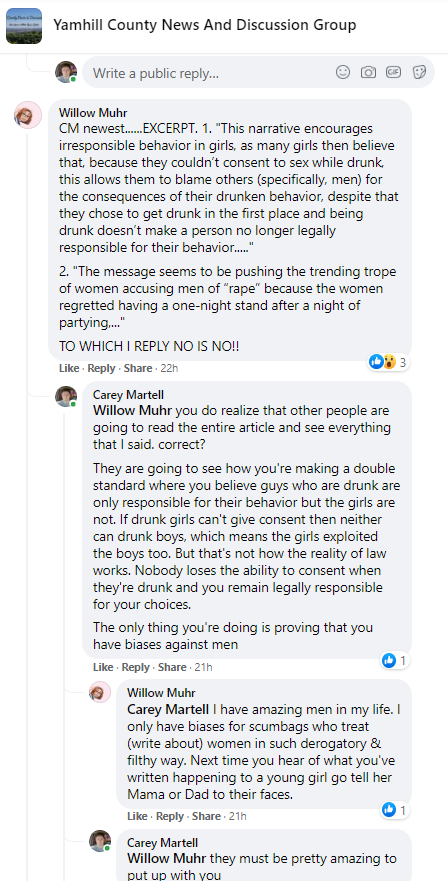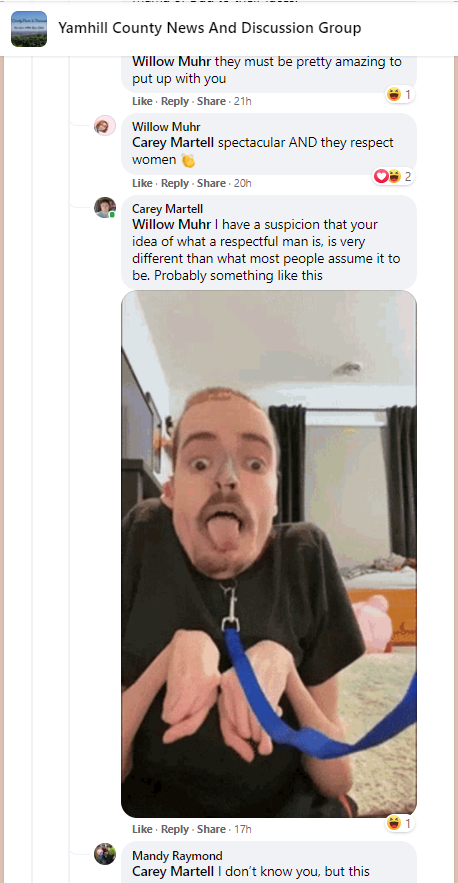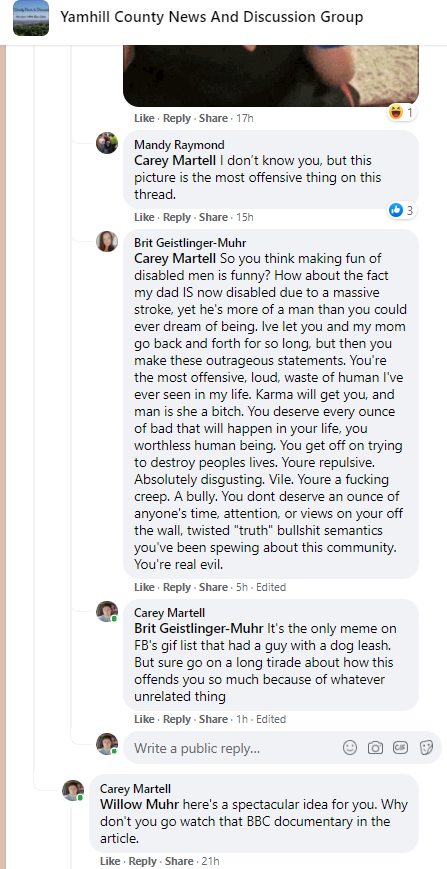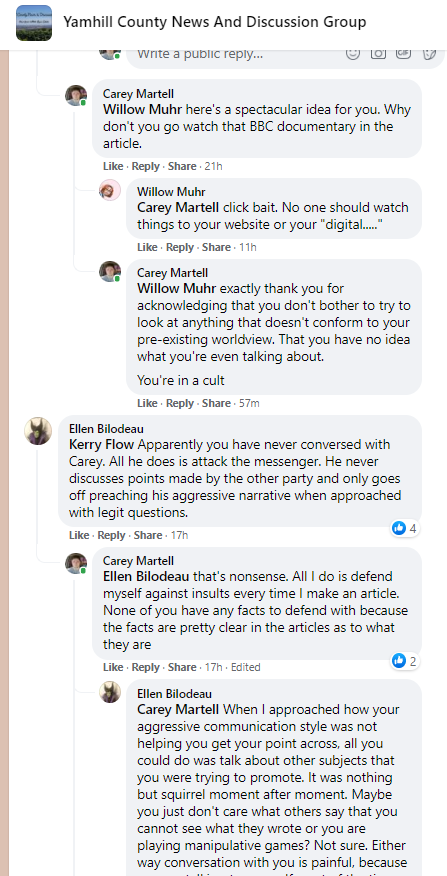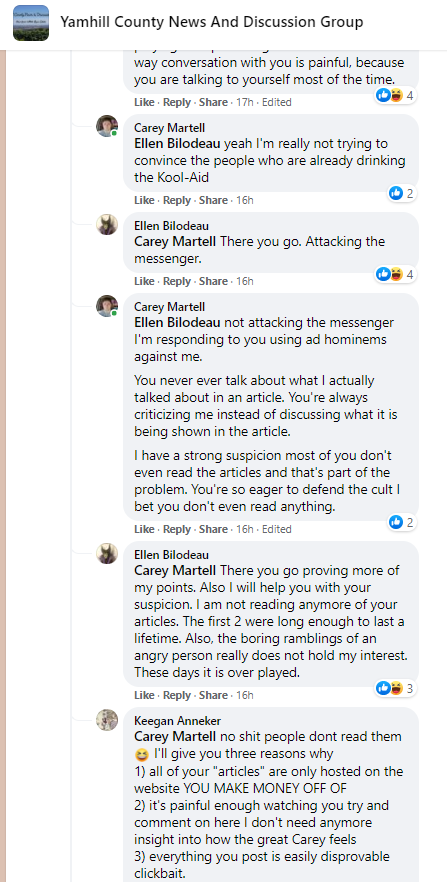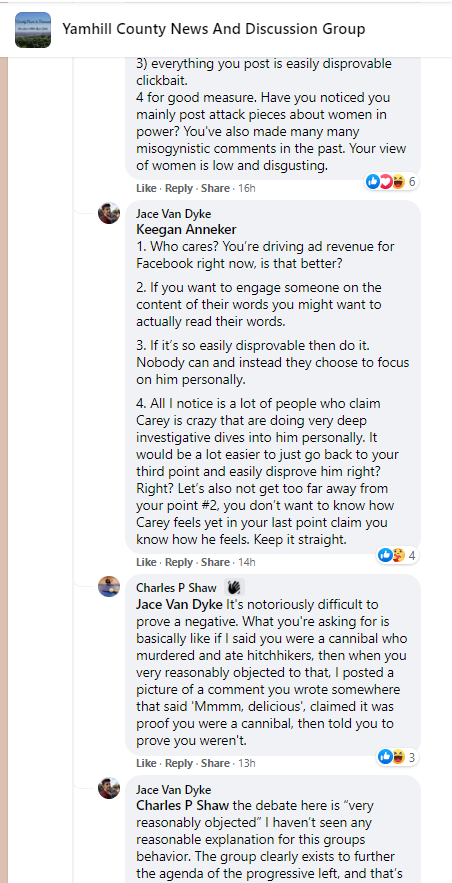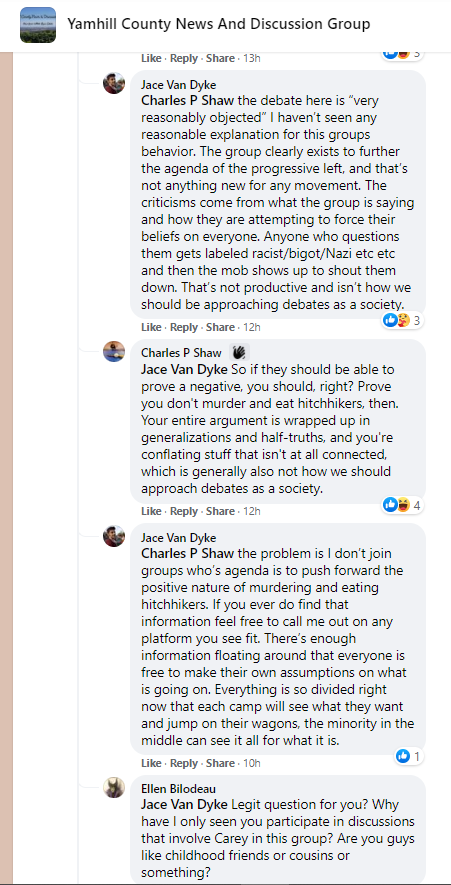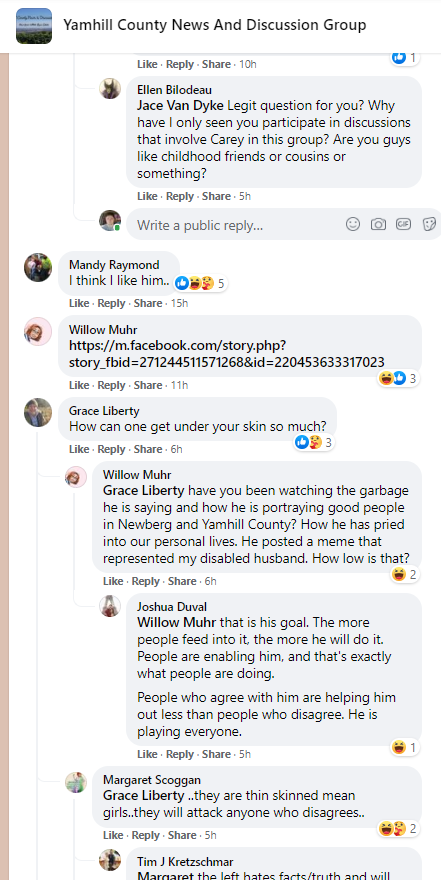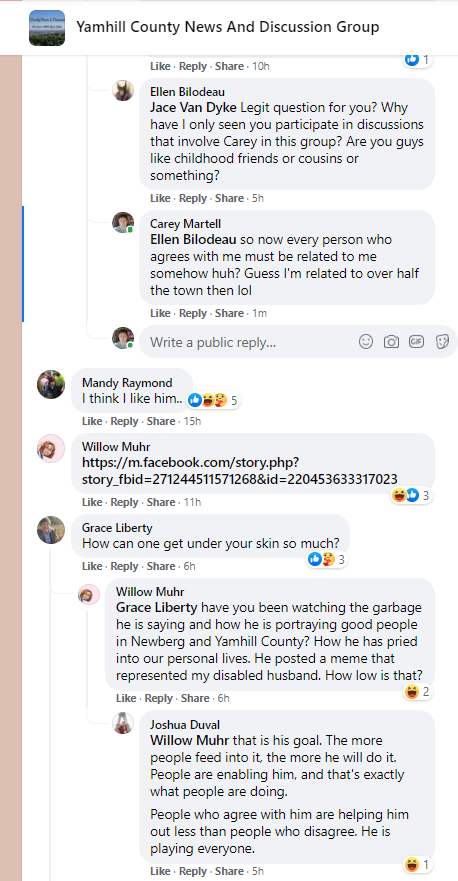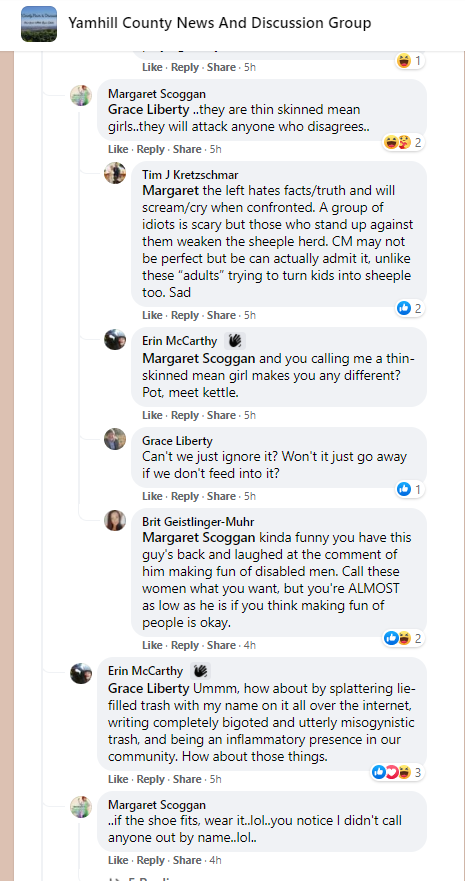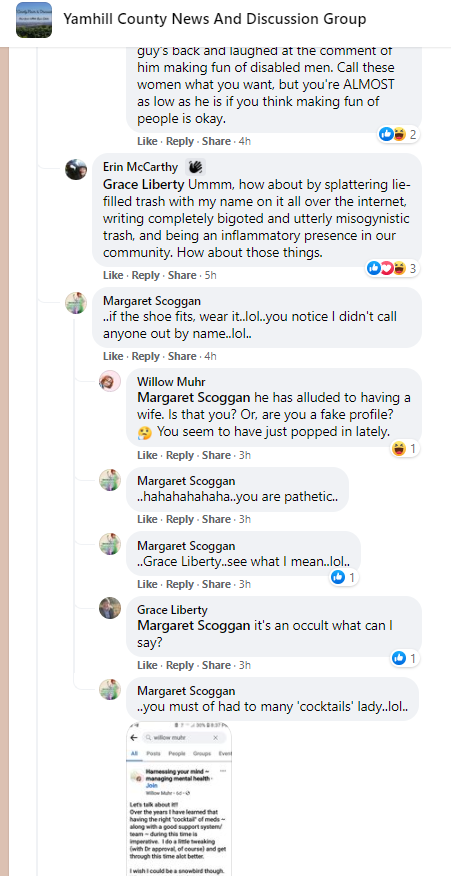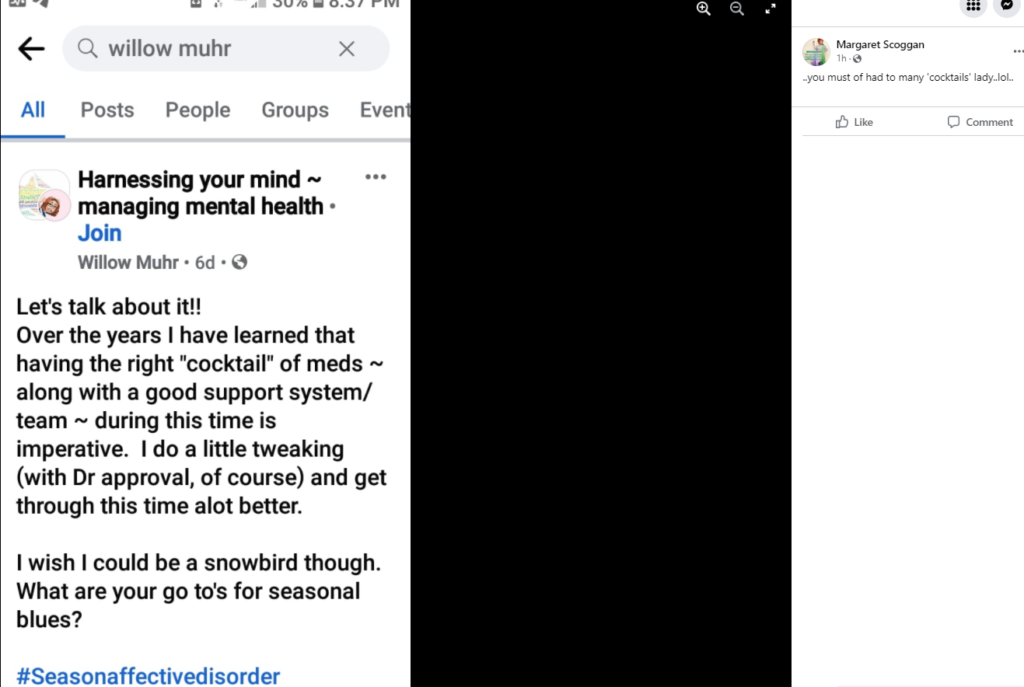 That's probably enough for now. I hope this has informed people further and provided more context for my previous articles.