On January 14th, 2022 Doris Towery announced her intentions to run for Yamhill County Commissioner. She will be campaigning against incumbent Mary Starrett.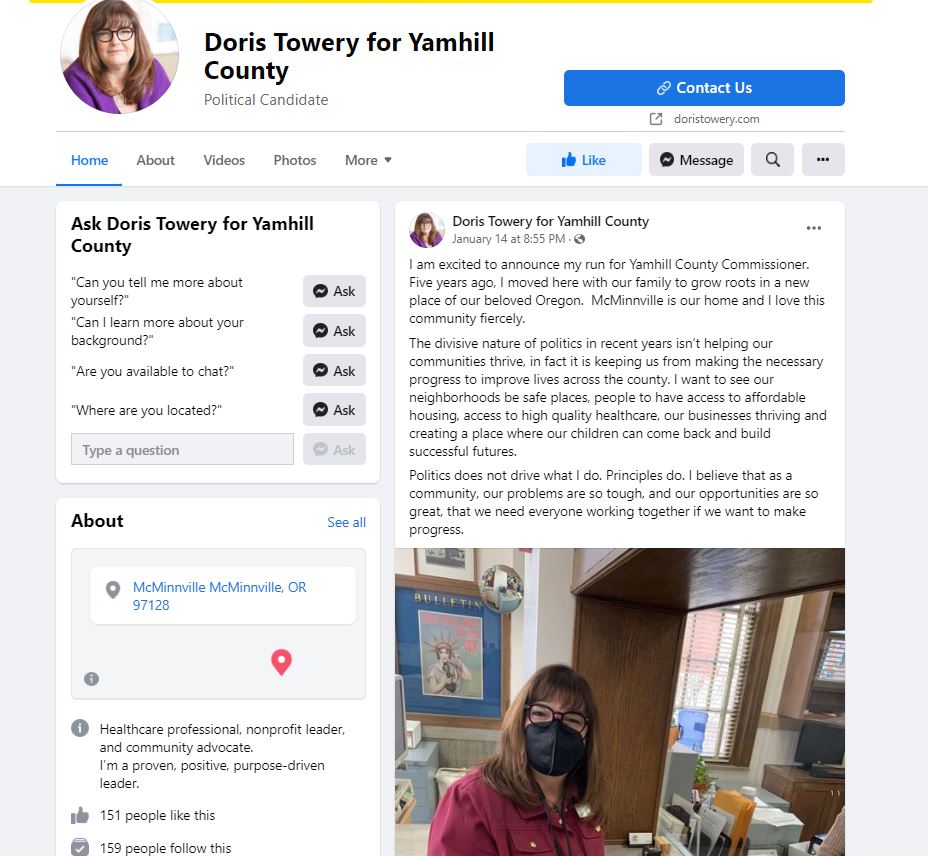 On her campaign website, Doris Towery claims, "Politics does not drive what I do. Principles do."
However, Yamhill Advocate's investigations have revealed that Doris Towery is a member of Progressive Yamhill, a registered chapter of the Indivisible movement, whose group activities this paper has exposed over the past several months, such as in the exposé article. Meet Progressive Yamhill subsection Who is Progressive Yamhill?
Progressive Yamhill works as a collective to push for government policies aligned with fringe ideologies such as Critical Race Theory, the pseudo-scientific gender identity theories of the discredited Dr. John Money, the defunding of police and closure of all prisons, and racial segregation under the disguised label of 'equity'. Current Yamhill County Commissioner Casey Kulla is a member of Progressive Yamhill as well.
Doris Towery has been a member of Progressive Yamhill since 2019, having been added to the group by Megan Corvus on October 10, 2019.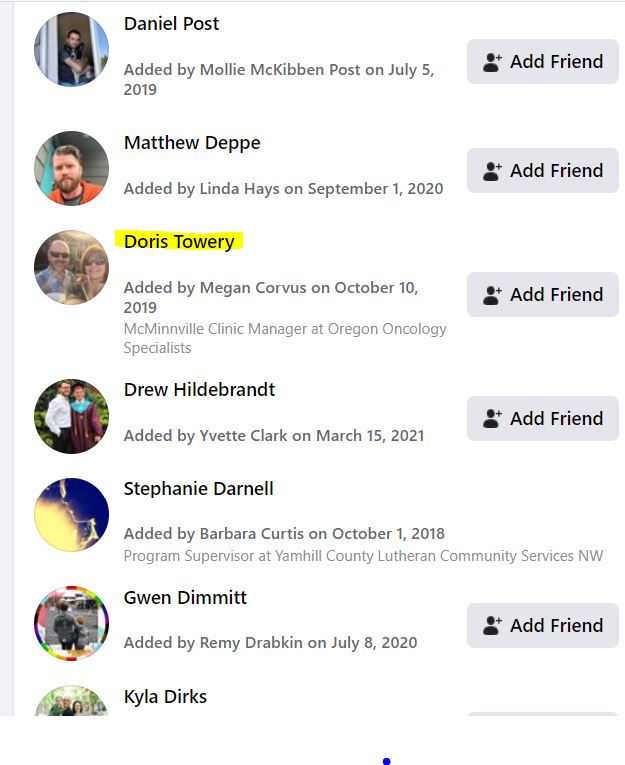 Megan Corvus is one of the main leaders of Progressive Yamhill and the current Recording Secretary for the Yamhill County Democrat party, and as previously reported, a self-admitted racist who believes that all "white people" are racist and that it is okay to be racist.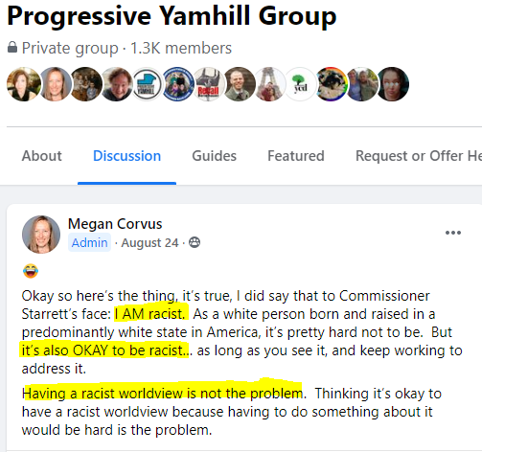 Based on my investigation, Progressive Yamhill is also responsible for the Yamhelas Westsider Trail project, including the efforts of Chehalem Parks and Recreation District to "save" the project after it was canceled.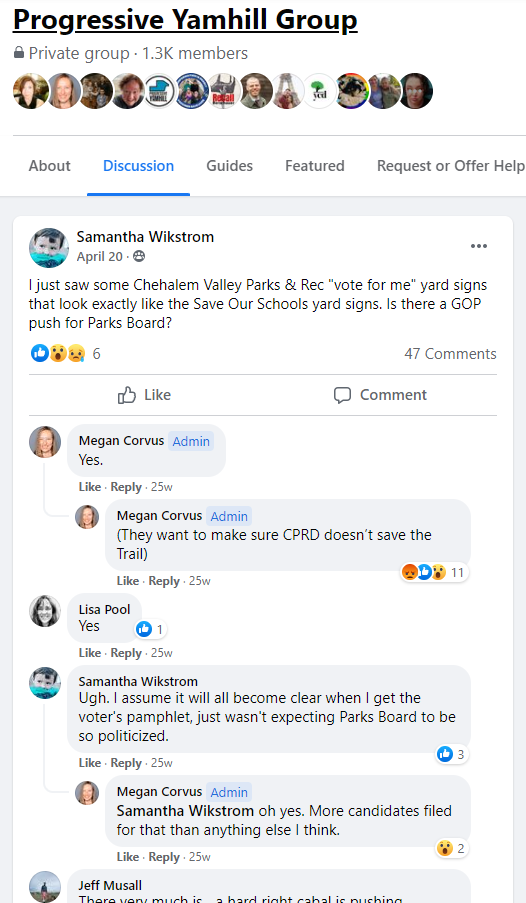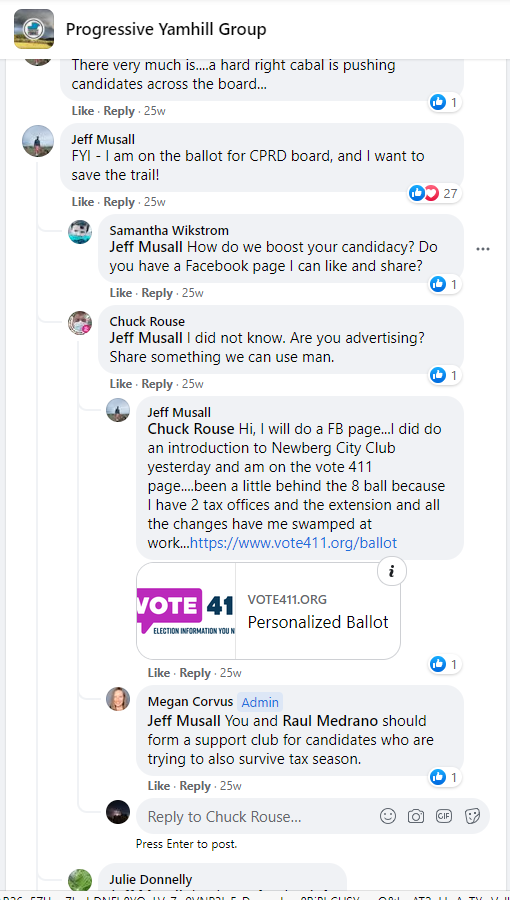 But more on that in a future article.
Doris Towery's prior work experience includes a stint as Vice President of Development at Planned Parenthood of Southwestern Oregon. She served in this role from February 2014 to March 2017. According to her resume on LinkedIn, during this time she,
Developed, implemented and managed $1.8M major and planned giving campaign incorporating Planned Parenthood's strategic, operational and program goals for corporate, private, statewide donors.
Lead the development, management and implementation of major and planned giving fundraising, increasing funding by 40%.
Lead PP development team to increase direct mail and awareness to support critical sexual education programs and reproductive health care services for Southwestern Oregon.
Recruited and supported C-level Board Recruitment and Development Committees; Steward new Board member recruitment and mentoring program.
Towery has also served on the Board of Directors, Position 1 for East Springfield to the McKenzie Bridge area Lane Transit District from November 2008 to May 2014. Former Oregon Governor Ted Kulongoski had appointed Towery to that position. She also served for a time as Development Director of Yamhill Community Action Partnership from December 2017 to August 2018. Her most recent employment is as the Clinic Manager for Oregon Oncology Specialists.
According to the Oregon state website ORESTAR, her political action committee (PAC) is Friends of Doris Towery, whose treasurer is none other than Jef Green, a political consultant for the Democratic Party of Oregon and who also served as treasurer in the recall PACs organized by Progressive Yamhill & Newberg Equity in Education against Newberg Public School Board Directors Dave Brown and Brian Shannon.

Doris Towery is also the wife of Jeff Towery, the McMinnville City Manager.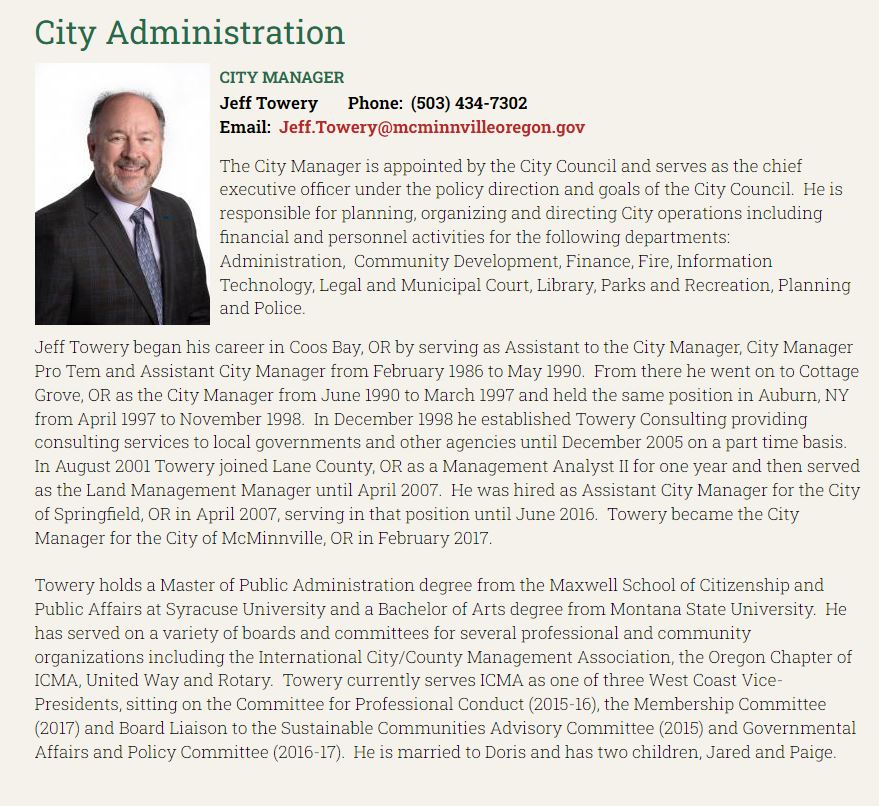 As previously reported by the Advocate in the exposé article. Meet Progressive Yamhill subsection List of Identified Elected Politicians and Other Key Political Activists, the following McMinnville City Council members are also members of this secretive Progressive Yamhill group,
Doris Towery's Activities Within Progressive Yamhill Endorse Political Indoctrination of Children In Schools
In August of last year, while the Newberg Public School Board was discussing whether to remove politically divisive symbols such as the BLM and pride flags from the classrooms, Doris Towery made a comment in a thread where Progressive Yamhill members applauded Newberg elementary school teachers working at Mabel Rush for hanging rainbow themed decorations in their classrooms. As indicated by their own statements, the specific intention of these decorations was to skirt around the proposed Newberg school board policy that would prohibits teachers from displaying pride flags and other political symbols in classrooms,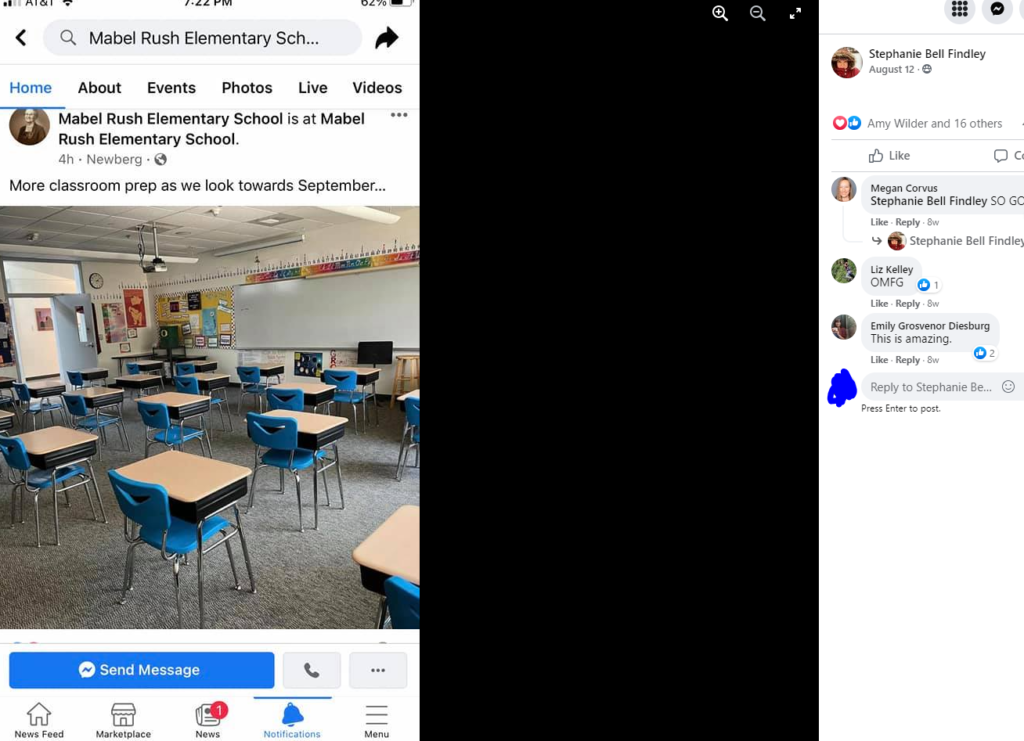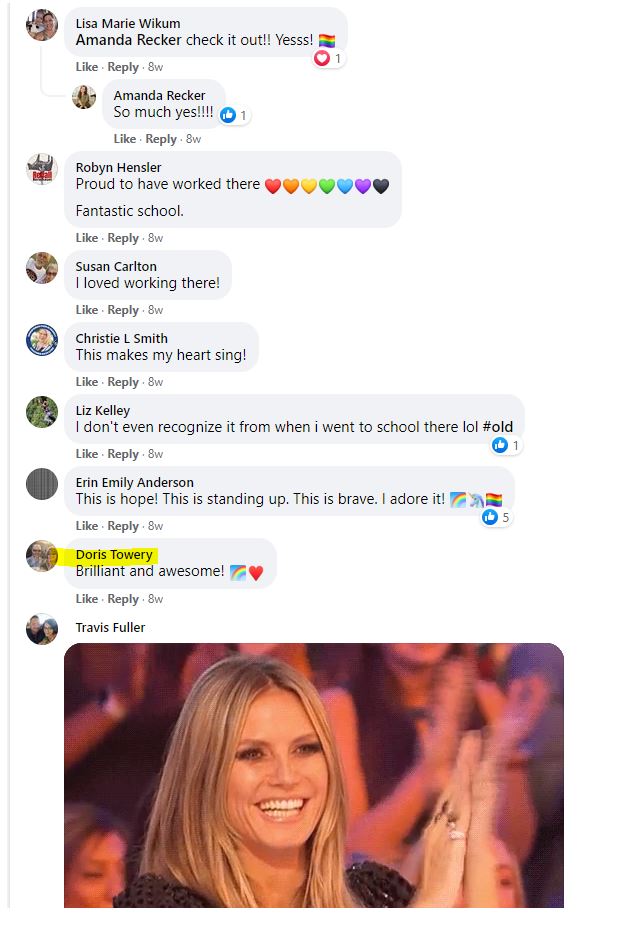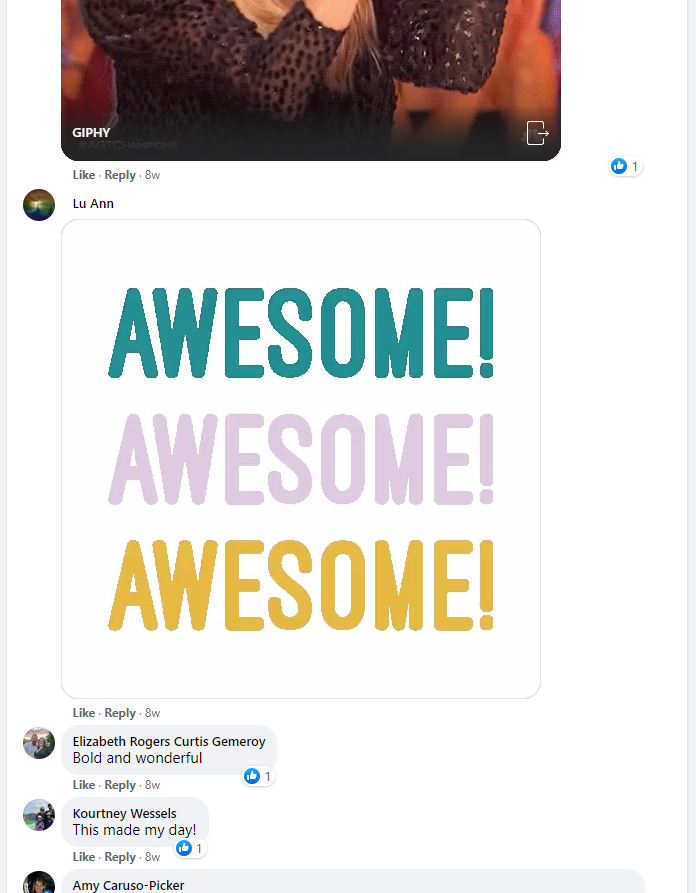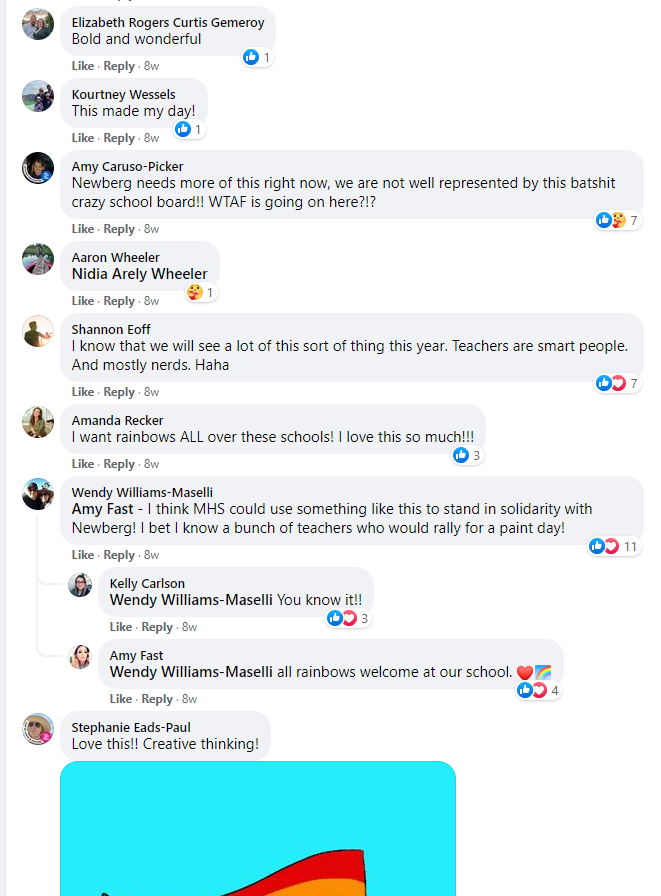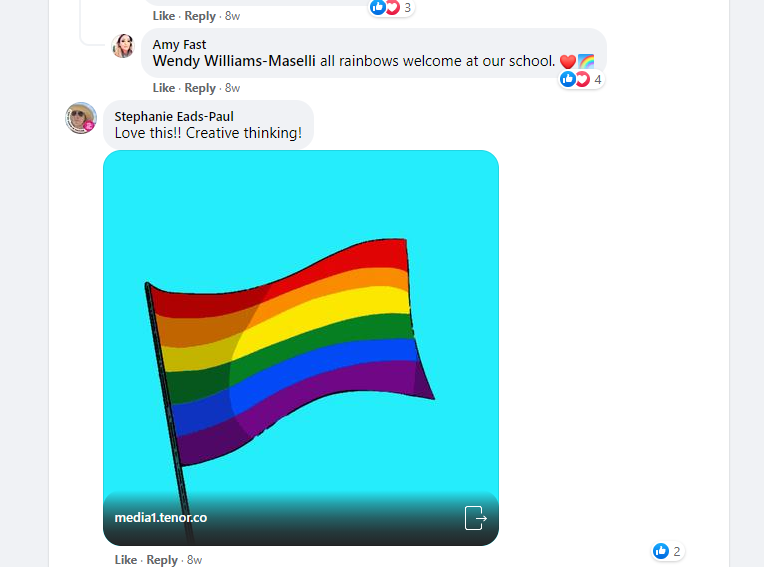 To the average person it would seem benign for a teacher to have a rainbow themed alphabet banner in their classroom, and yet, as made clear by their internal communications within the Progressive Yamhill group, the intention of the signs is to defy the school board policy so that the PY and its subgroups may continue to indoctrinate children into fringe political ideologies using symbols the teachers can reference within the classroom.
And Doris Towery believes this deceptive tactic is "beautiful and awesome".
I think that says a lot about what kind of things we should expect Doris Towery to endorse if she takes a Yamhill County Commissioner seat.
Towery is not the only member of Progressive Yamhill who is running for a Commissioner seat; Tai Harden-Moore is as well. But more on that in a future article.