This article will be an editorial, as I will share some of my opinions on the communications in order to provide some further context to them. All of the legal disclaimers from my previous articles apply to this article, too.
By the way,

If you wish to contribute to my legal defense fund (as the people I have been exposing have threatened lawsuits against me), you can click here to do so.
Introduction
Various people associated with Progressive Yamhill and Newberg Equity in Education have responded to my previous articles, by leaving comments on various Facebook group threads where my articles have been posted.
I have organized several of these threads where I replied back and engaged in debate with them. I am sharing these here so that others can see their responses to my articles and my rebuttals to those responses.
Not every reply to my articles from their members is going to be shown here, especially not from those who I believe are using fake accounts. I'm focusing on messages I think have some useful purpose for the public interest.
Most of their members' responses to my articles are just personal insults directed at me, anyway.
As I wasn't sure what else to categorize this article as, I have selected 'Letters to the Editor'. It seems the closest category to me.
I'll try to organize these as responses to specific articles,
Response To: The Launch of The Yamhill Advocate
In response to this website being launched,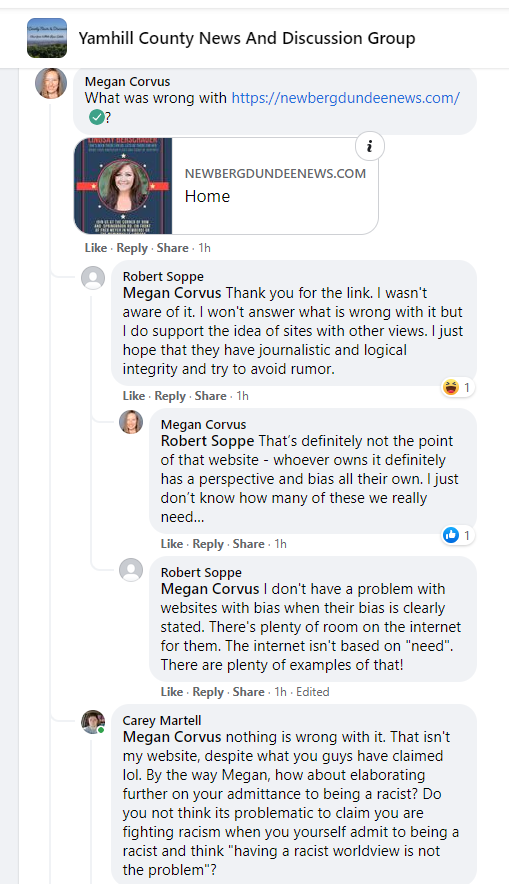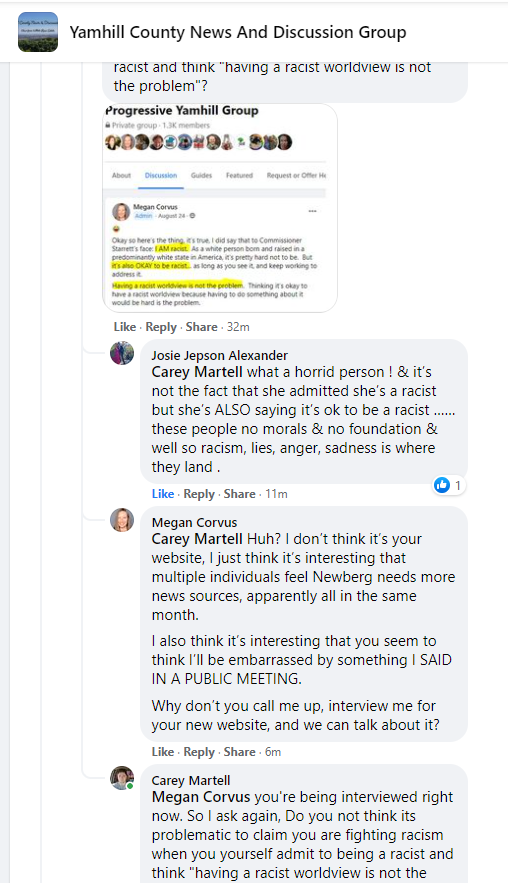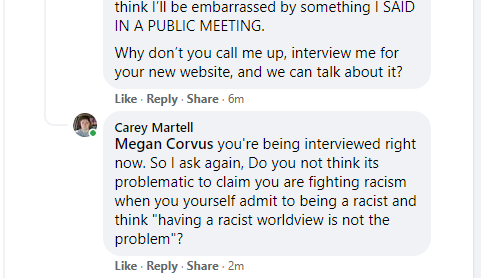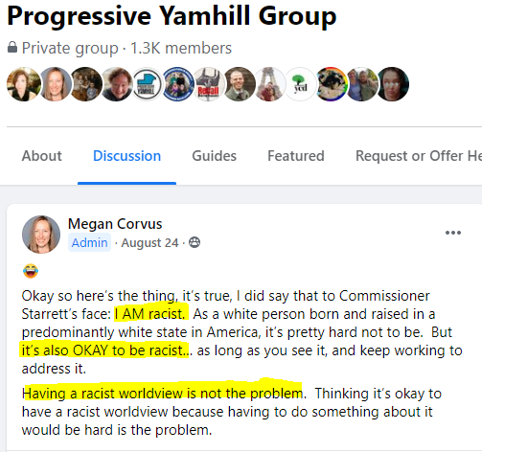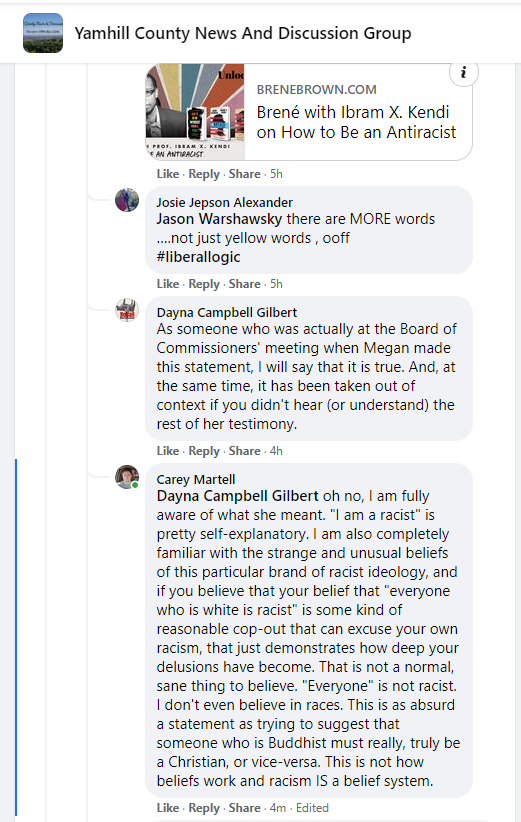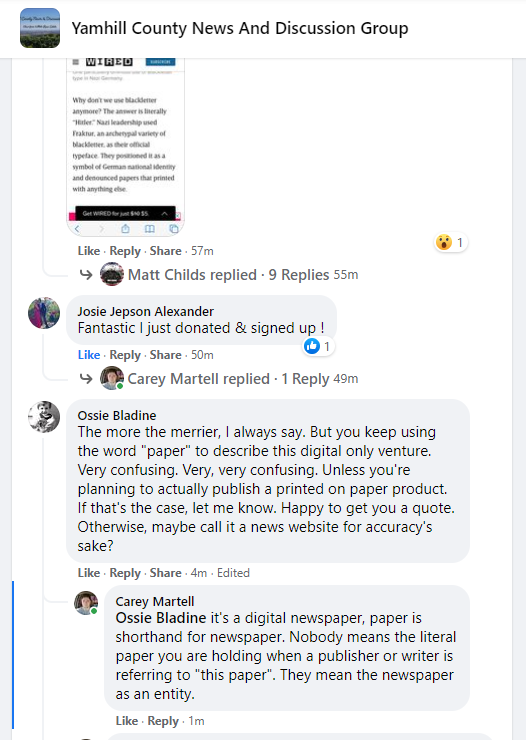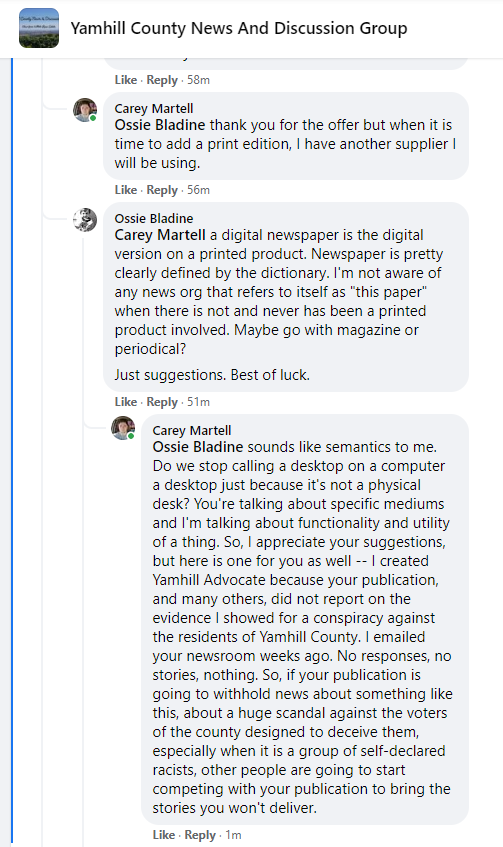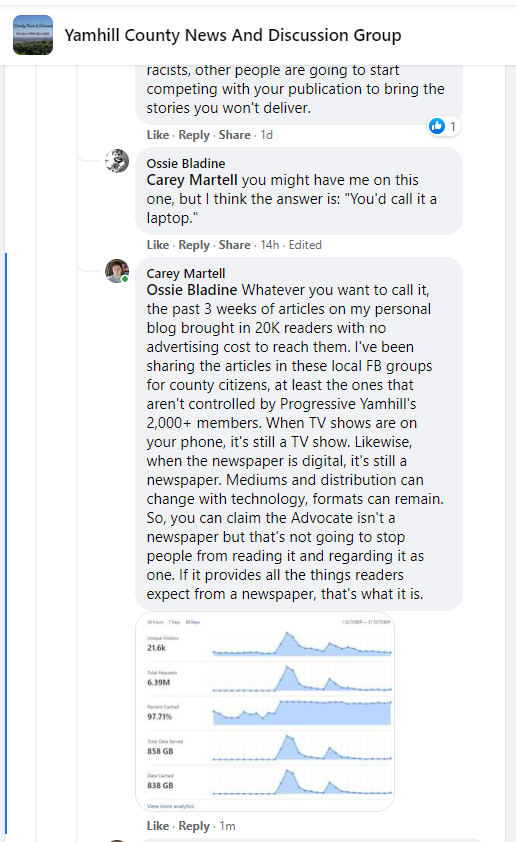 Response To: Recall Brian Shannon and Lindsay Berschauer PACs Exposed
In response to, Recall Brian Shannon and Lindsay Berschauer PACs Exposed,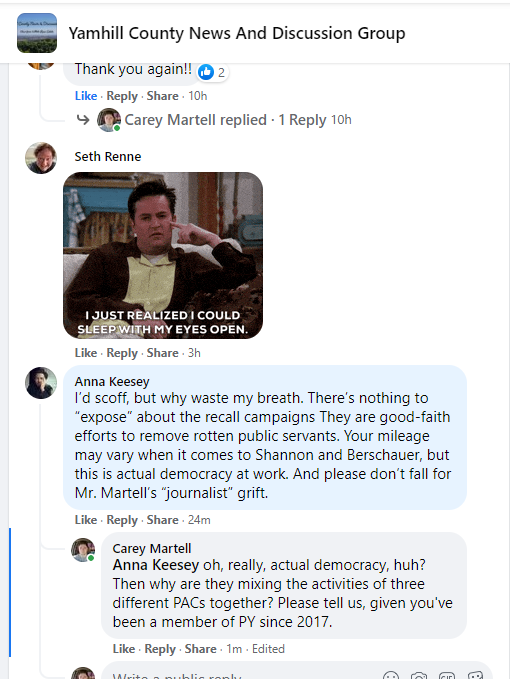 Responses To: What The 'Better Together' Campaign By Newberg Equity in Education Actually Means
These are in response to my article, What The 'Better Together' Campaign By Newberg Equity in Education Actually Means,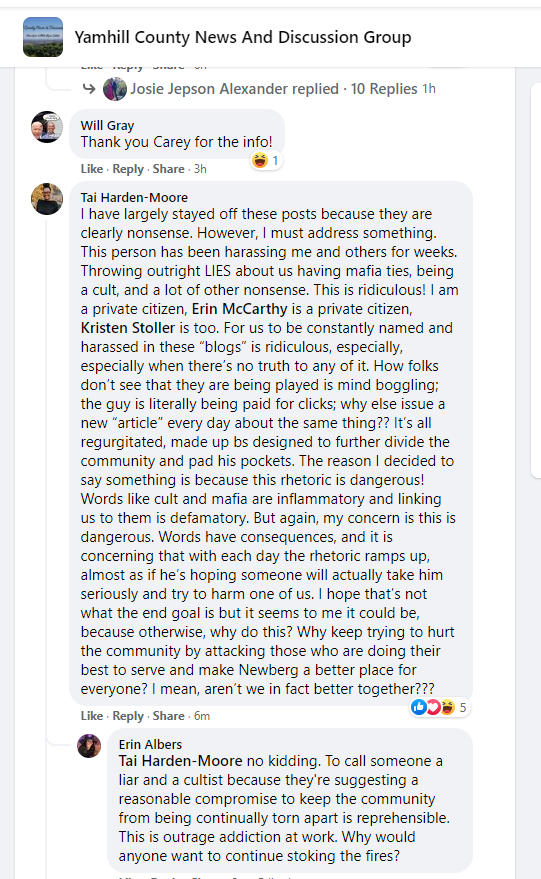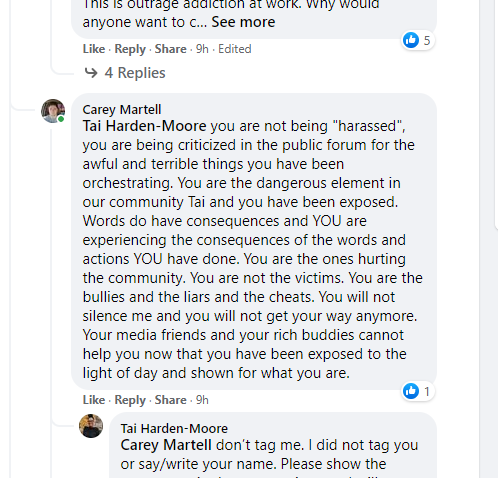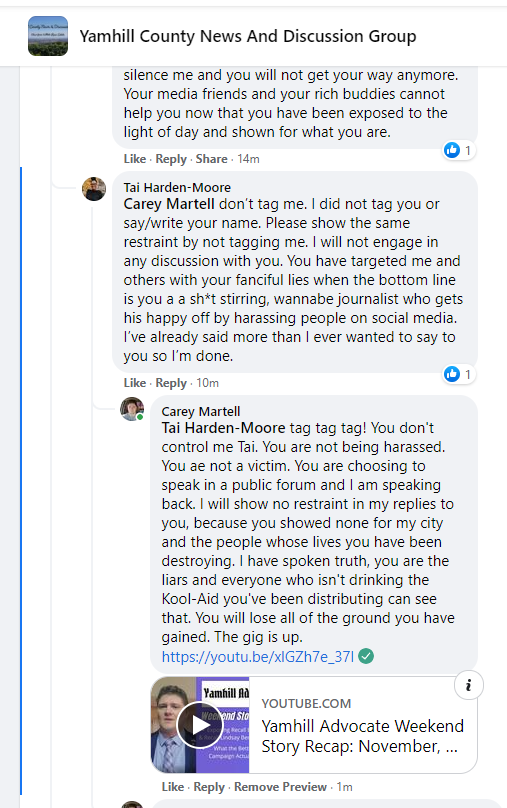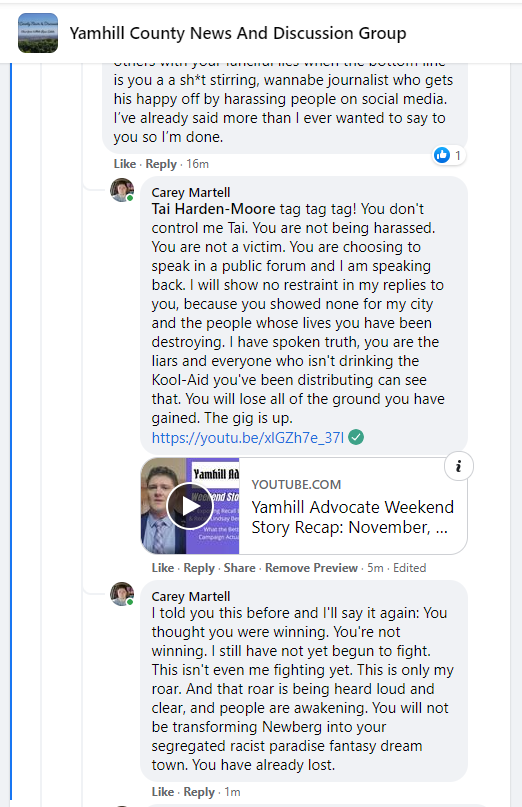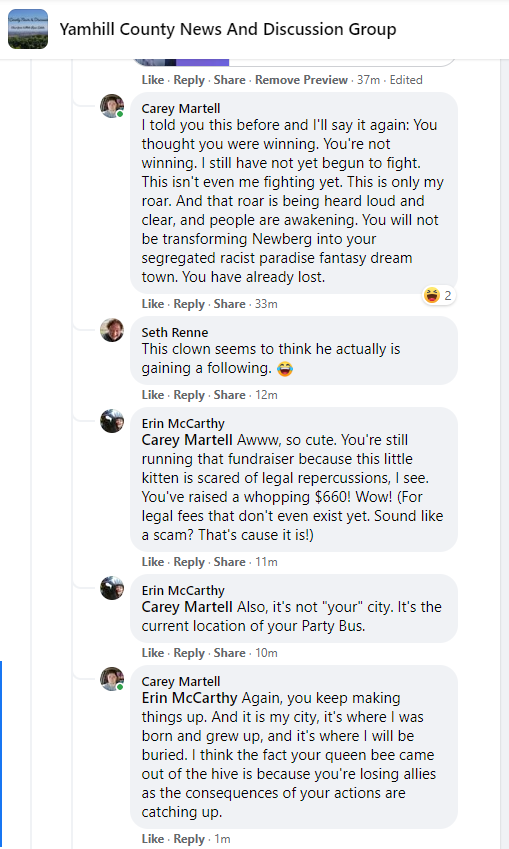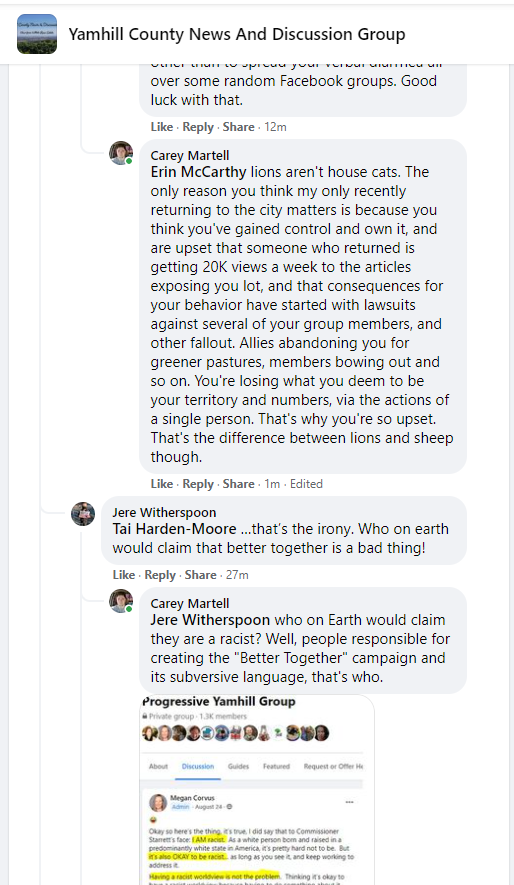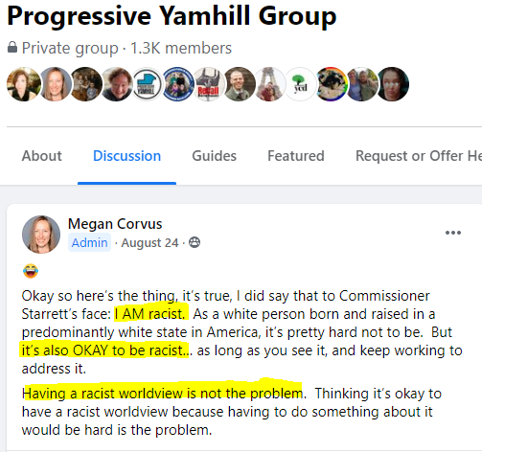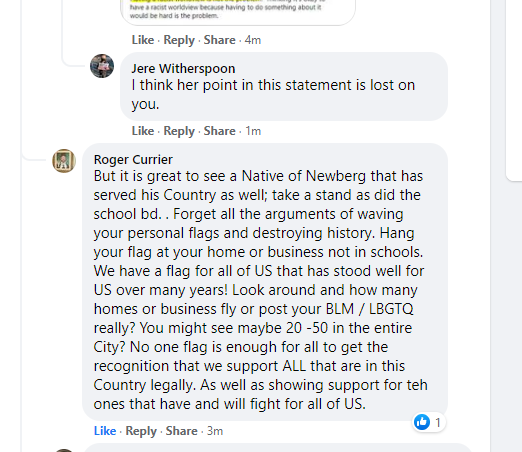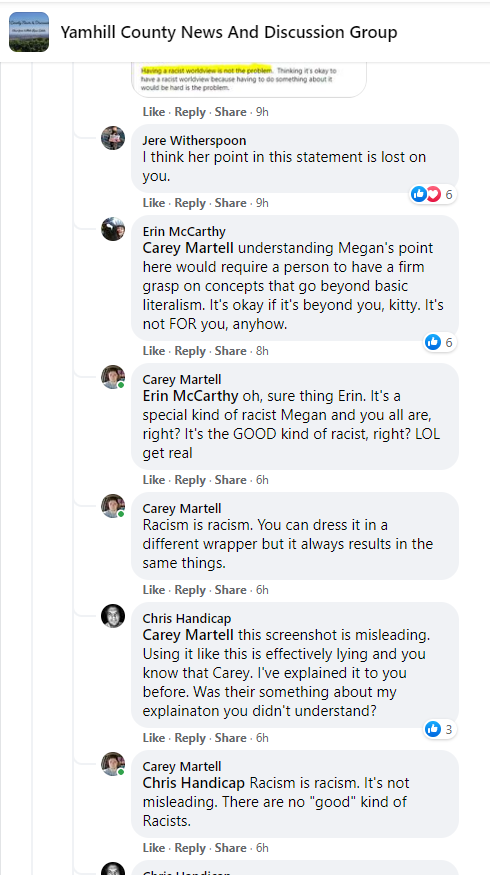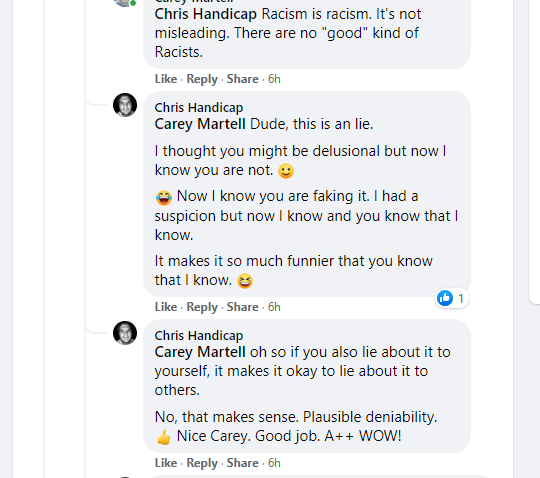 I just want to take a short break here.
There are no "good" kind of racists.
Racism is racism. That's not a lie, that's reality.
Everyone still assisting their group needs to ask themselves this question,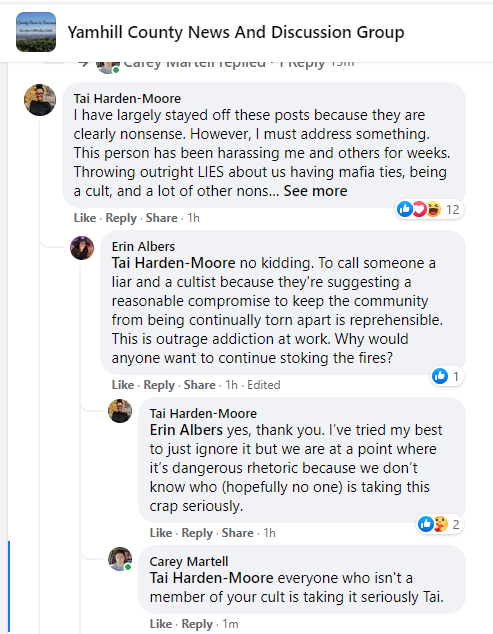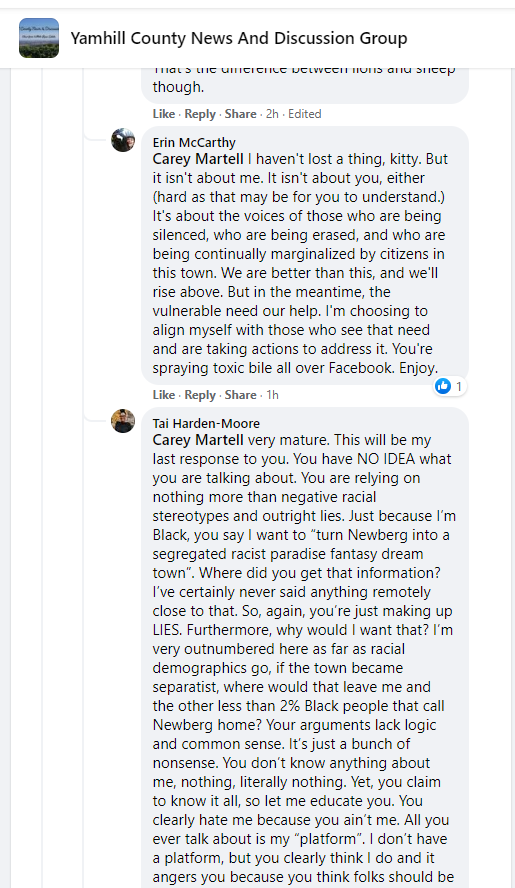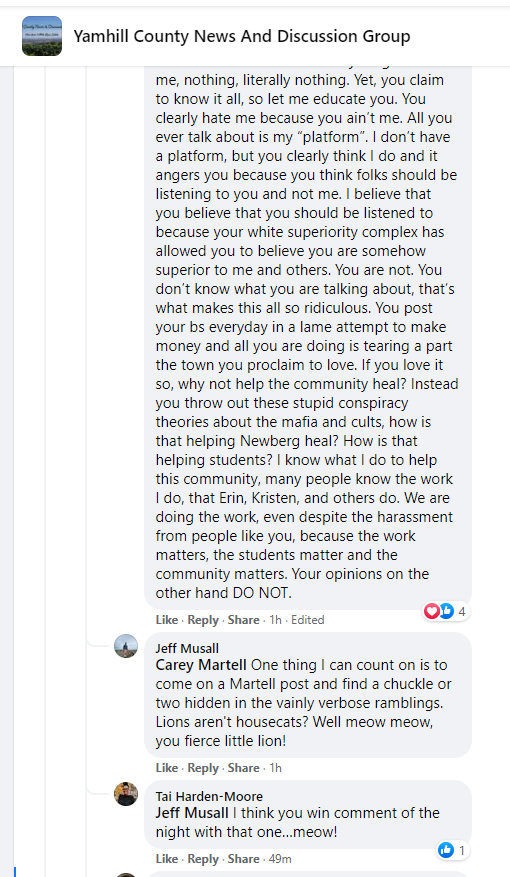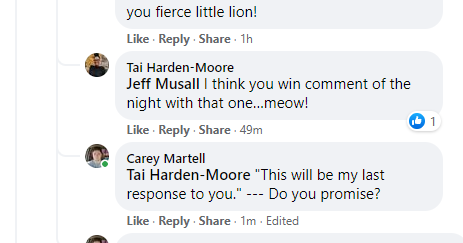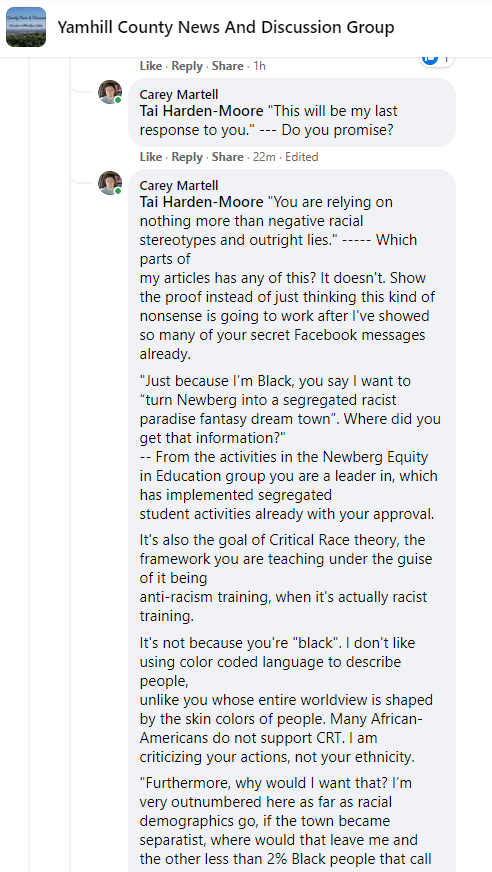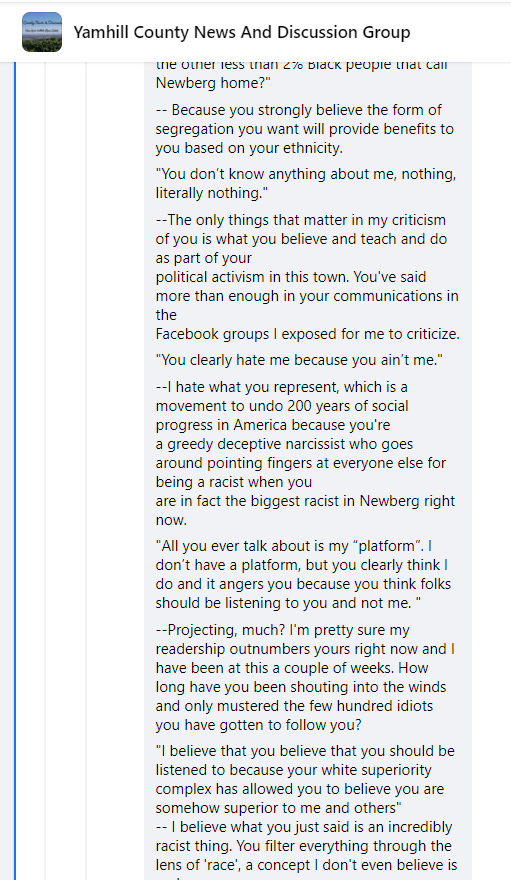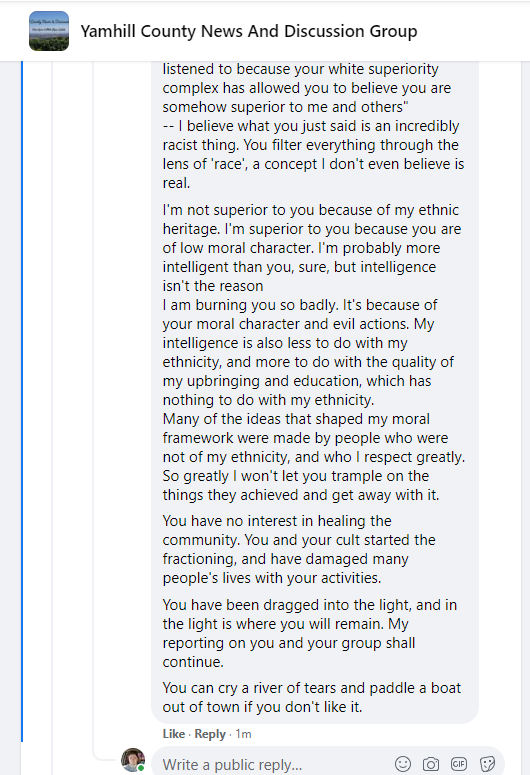 For some clarity, the racially segregated student group I am referring to is the "Black Student Union", which I showed in subsection of Part 1 of my report, 8.3 What Critical Race Theory Beliefs Cause Teachers and Parents To Do.
It is my opinion the creation of this group is a violation of not only the Civil Rights Act of 1964 but also Supreme Court decision Brown v. Board of Education, which ruled racial segregation in public schools is illegal.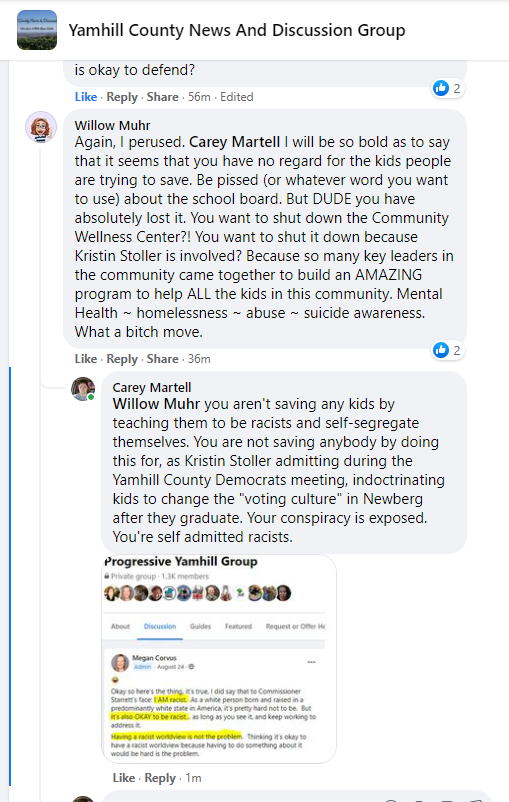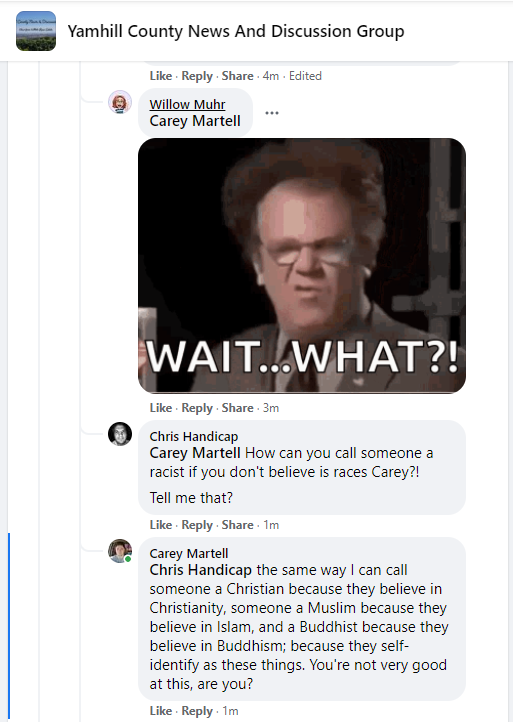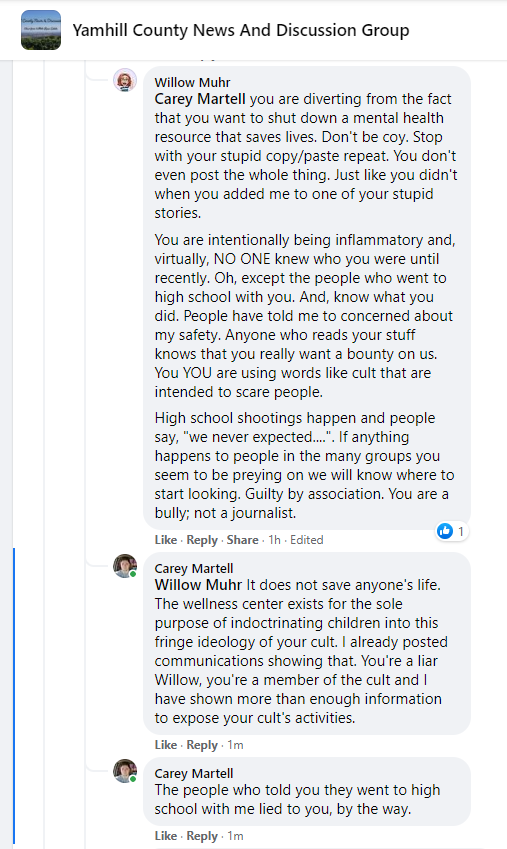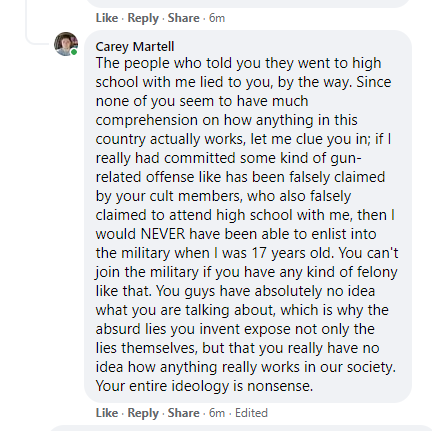 As a note, Willow is a liar. The incident she mentioned involving "people who went to high school with you" was made up by people who did not go to high school with me. The lie was posted into Newberg Equity in Education. I showed those conversations in Part 1, 22 Outrageous Lies Against My Character Said by NEEd In a Pathetic Effort to Discredit Me
They accused me of threatening someone with a gun, a supposed girlfriend, while I attended Newberg high school.
I never went to Newberg high school and there are no people I went to high school with in either the NEEd or Progressive Yamhill groups. The incident never happened, it's an absurd lie they made up.
For the record, I dropped out of school in the 9th grade and got a GED, as I had already decided to enlist into the military and I did not need a high school degree to do so. At my mother's house (which was not in Newberg) I took care of my, at the time, recently born baby brother for a year before I enlisted at age 17. Nothing that they claimed happened ever did. It's a total fabrication.
More than that, in school I was always a year older than my classmates, because of the date of my birth at the very end of the calendar year.
These people have no idea about any of these facts, because they do not actually know anything about me other than what they have read on the internet, which is why they apparently thought they could make up such a stupid lie like this and get away with it. None of the people in any of these groups attended any schools with me in the Newberg school system, or anywhere else.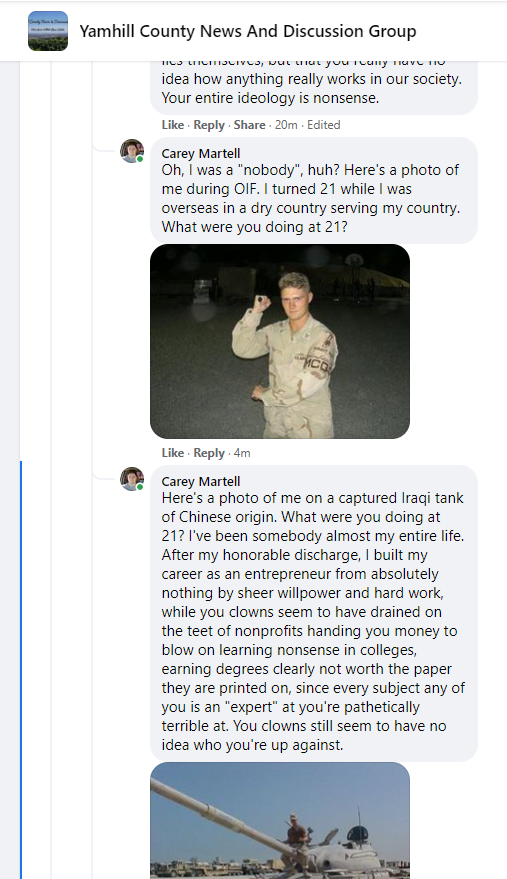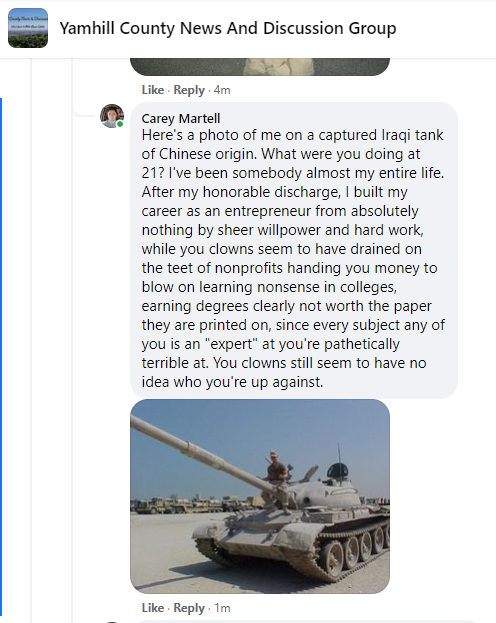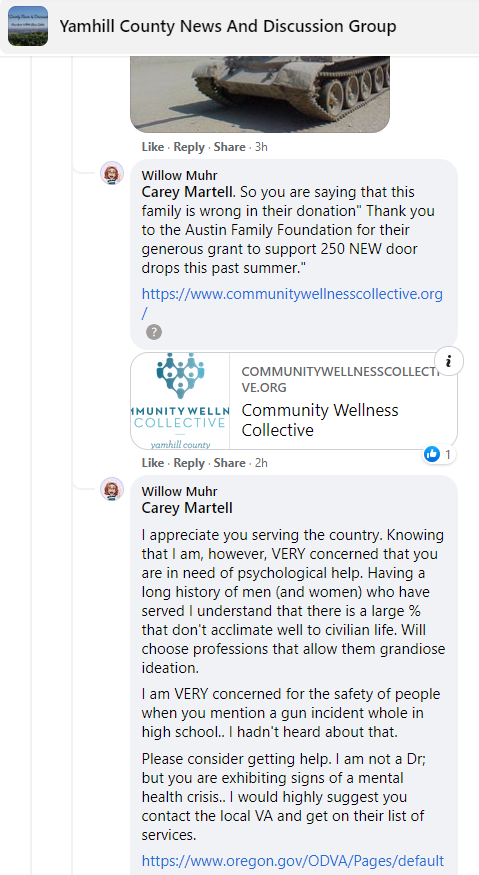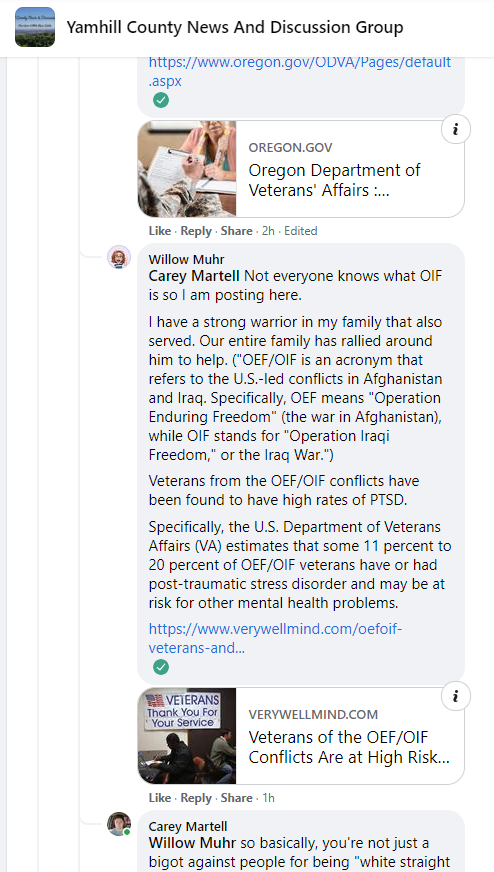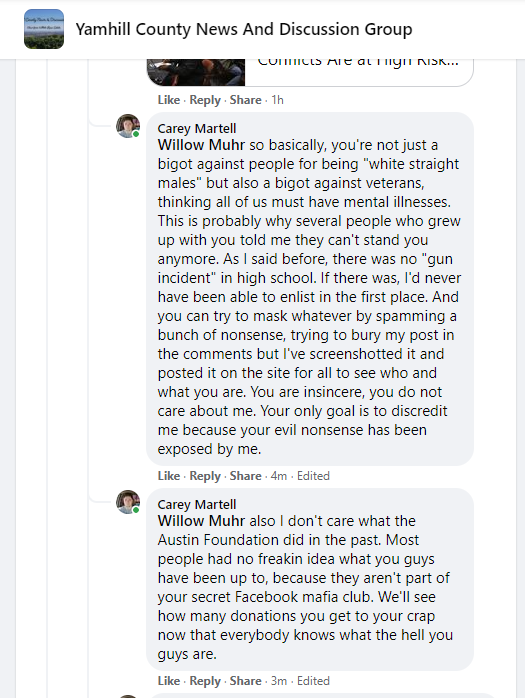 Responses To: Upcoming Newberg City Council Meeting Will Discuss Rezoning, Allowing "Cottage Cluster" Tiny Homes & Car Camping In Existing Residential Zones
These are in response to my article, Upcoming Newberg City Council Meeting Will Discuss Rezoning, Allowing "Cottage Cluster" Tiny Homes & Car Camping In Existing Residential Zones,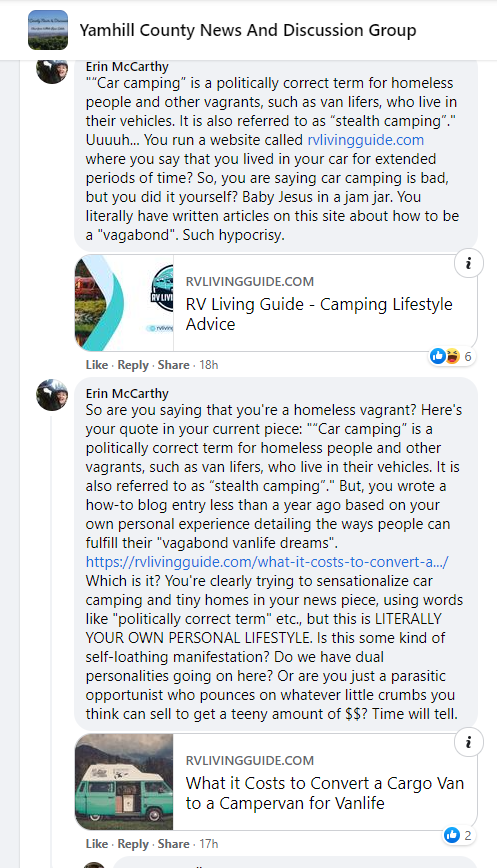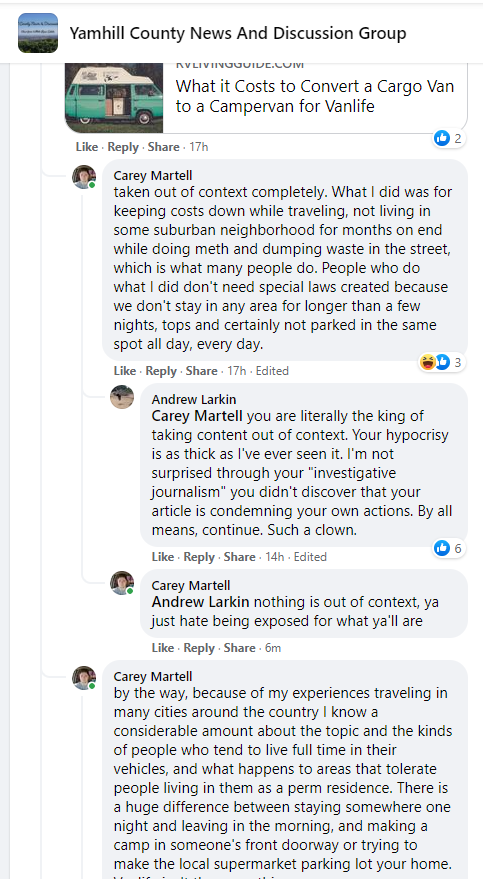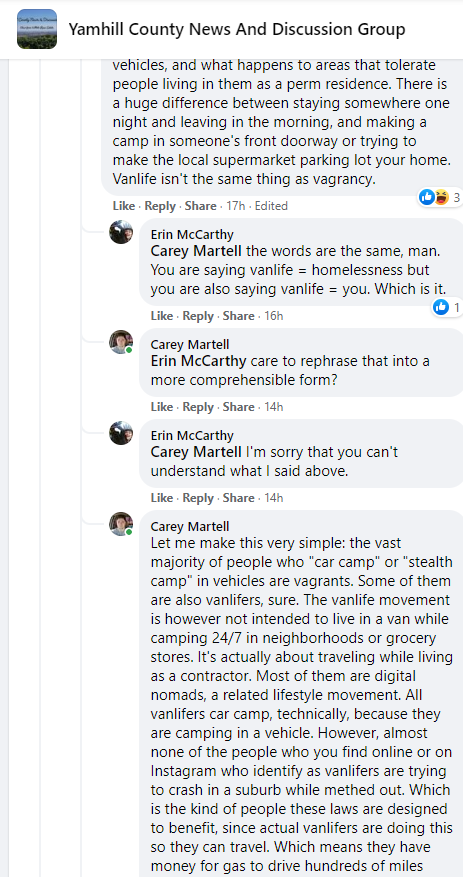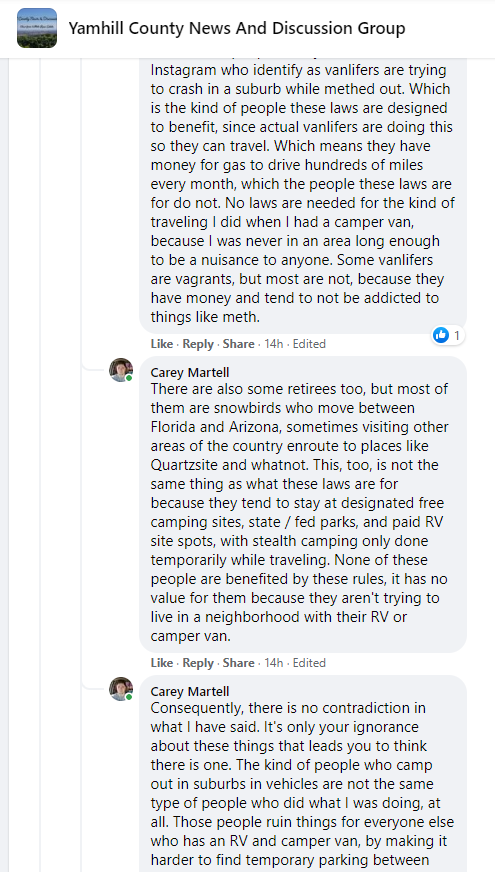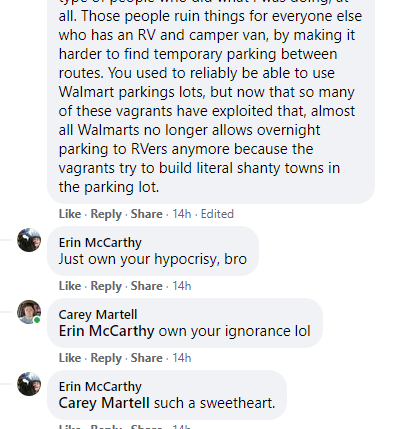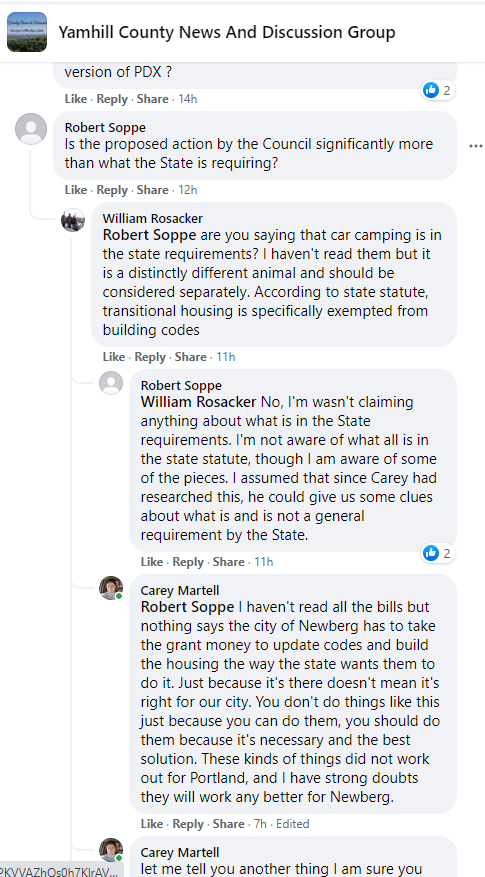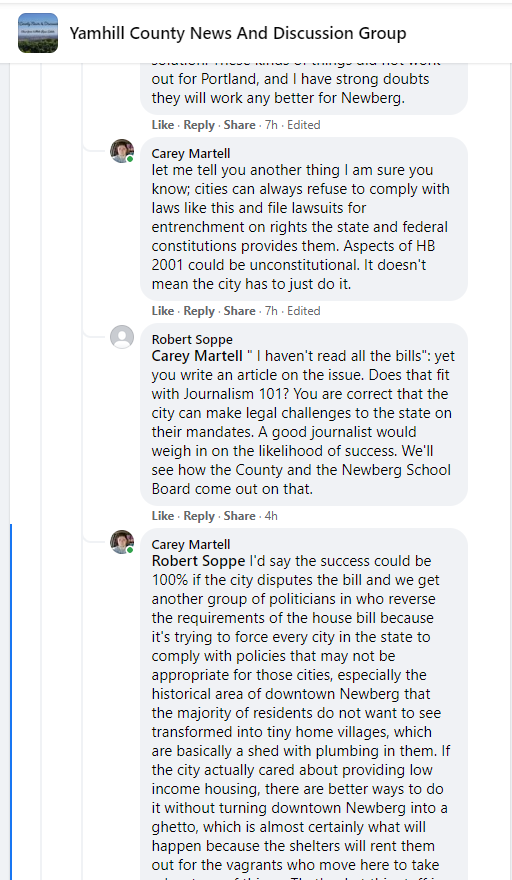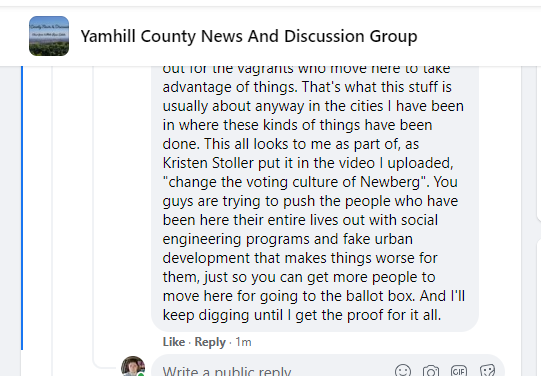 That's probably enough for now. Anyone can of course feel free to send their own letters to the editor directly to me at yamhilladvocate@gmail.com